What's The Difference Between BB, CC, And DD Creams?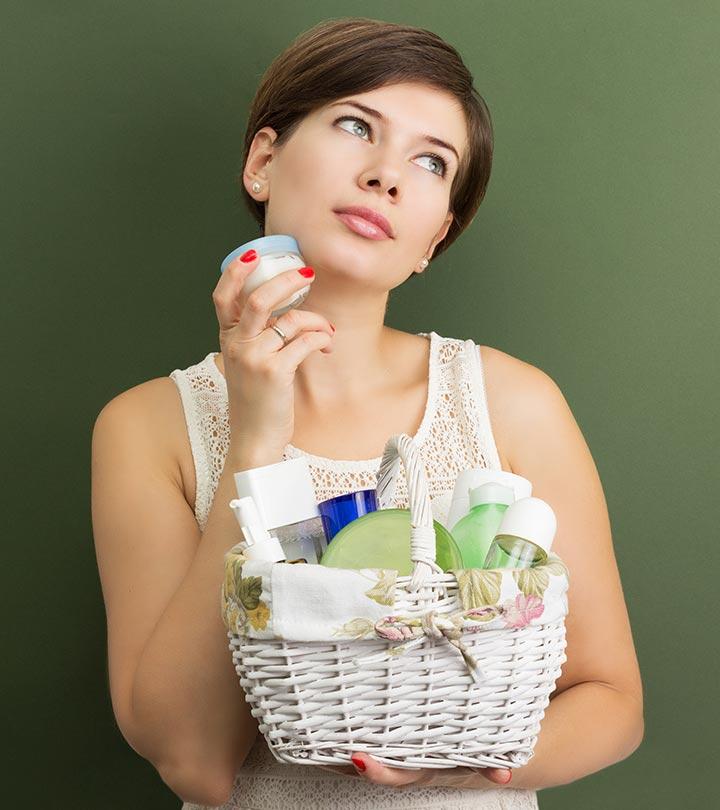 Wondering which alphabet combo is the best for your skin? Walking down the skin care and makeup aisle, I found myself lost in translating these K-beauty abbreviations. BB, CC, DD – all looked the same to me. If you are someone who's just started to use (and understand) makeup and skin care products, I understand your confusion. All these creams are excellent for taking care of a number of skin issues and are your best friends on days you want to go minimal with your makeup. Here is a complete breakdown of BB, CC, and DD creams along with the list of best ones to lay your hands on. Swipe up!
Table Of Contents
BB Cream
What Is It?
BB stands for Beauty Balm. It gained popularity in Korea and became a global beauty buzzword within a short time – and that too for all good reasons.
What Does It Do?
BB creams are very light creams, offering just a little more coverage than your usual tinted moisturizers. They keep your skin hydrated, contain SPF, and also offer shine control. This, however, depends on the brand and the formula you are using. BB creams provide light to medium coverage. Compared to CC and DD creams, BB creams give the least coverage. Hence, they are most suitable for younger skin that needs just a bit of pick-me-up.
How's The Texture?
It has a creamy and moisturizer-like texture.
Suitable For?
BB creams suit all skin types. You will get BB creams that are specially formulated to match the needs of specific skin types. These creams are good for young and tender skin but not for mature skin.
How To Use BB Creams
Squeeze a pea-sized amount of BB cream on your beauty blender or brush and blend it well on your skin. You can use your fingers too, but make sure to blend well, or you will end up with harsh lines. You may leave it just like that or dab a bit of translucent powder or your daily compact over it.
After applying BB cream, if you feel that you need more coverage, you may apply concealer. But if this is the case, it's time to move from BB to CC cream (which I have discussed in the next section).
If your skin demands more than just a daily pick-me-up, and if you need more than just sheer coverage, CC cream is for you.
CC Cream
What Is It?
CC stands for Color Correcting. It is mostly used as a complexion corrector cream.
What Does It Do?
A CC cream provides more coverage than a BB cream and hides all your facial imperfections, such as redness and dark spots. This cream is specially formulated for mature and aging skin that needs more coverage to even out the face. So, instead of using a separate color corrector with your foundation, you can use a CC cream for both color correction and coverage. You can use a CC cream alone or underneath your foundation. It offers sun protection and also brightens your complexion.
How's The Texture?
It is lightweight and is absorbed quickly.
Suitable For?
CC creams are suitable for oily skin types. However, people with normal and combination skin can also use it.
How To Use CC Creams
Once you have cleansed and moisturized your face, use a beauty blender or your fingers to draw dots on your face with your CC cream. Blend it well in a circular motion. The amount of CC cream you use depends on the coverage you need.
If you want your cream to have brightening as well as anti-aging effects, DD cream is perfect for you.
DD Cream
What Is It?
DD stands for Daily Defense or Dynamic Do-All. DD cream is lighter than both CC and BB creams. It is good for mature and dry skin.
What Does It Do?
DD cream is designed to prime, perfect, and protect your skin – all at once. It provides the protecting properties of a BB cream and the color correcting properties of a CC cream. It has SPF, and it prevents moisture loss and evens out your skin tone. DD cream has anti-aging ingredients and focuses on strengthening the defense of your skin.
How's The Texture?
The texture of a DD cream is creamy and moisturizer-like, similar to that of a BB cream.
Suitable For?
Since DD creams have anti-aging properties and help in fighting fine lines and signs of aging, they are most suitable for those who have very mature skin and are seeking an anti-aging solution. They are also ideal for dry and moderately mature skin.
How To Use DD Creams
You can use a DD cream as a primer or your base makeup. You can also use it as a moisturizer. A light layer of DD cream is enough to hide your skin imperfections.
Hope this article helped in clearing your confusion. Before you pick any of these, ask yourself what your skin needs and what your expectations from the product are. A lot of brands now offer customization in these creams to accommodate a wide range of skin issues. Find the one that suits your skin and stick to it. If you have any more doubts, you can always connect with us.
The following two tabs change content below.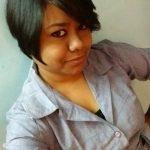 Ramona is a journalist-turned-content writer. She holds a Master's degree in English Literature and has been writing for the digital world for over five years. She specializes in writing for Skin Care. She has done a certificate course titled 'Dermatology: Trip To The Skin', offered by Novosibirsk State University. She believes that beauty begins with a good skin care regimen and is on a mission to eliminate all toxins from her routine. She helps and guides readers in selecting products and ingredients specific to their skin type/issue. When Ramona is not working, her books and passion for music, good food, and traveling keep her busy.