The Truth About Anti-Dandruff Hair Oils: How It Works?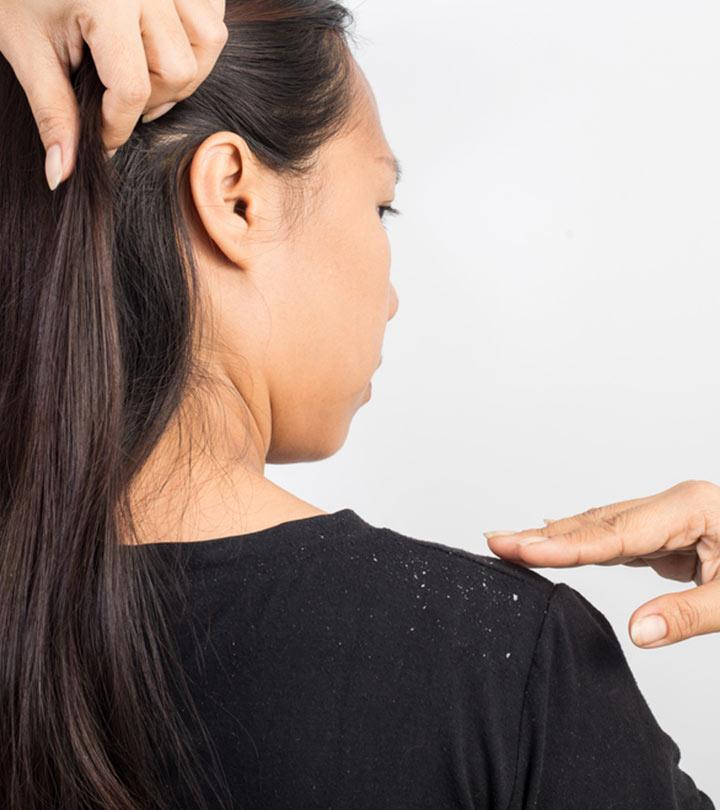 Here's the thing about dandruff – it is irritating and adds unnecessary stress to your life. Though it is a common condition, it doesn't make it any less frustrating to deal with. However, there are many natural remedies that can help you deal with this pesky problem. One such natural remedy is anti-dandruff oil.
Anti-dandruff oils are great at minimizing the symptoms of dandruff. If you are new to anti-dandruff oil and want to know everything about this hair product, this article is for you. It will help you gain an insight into how anti-dandruff oil works and which oils are the best for treating dandruff. Read on to know more about them.
Is It Good To Apply Oil On Dandruff Hair?
Many people suffering from dandruff are known to avoid applying oil to their hair. This may be because the oil may attract more dirt, which may get mixed with existing dandruff and cause irritation. However, if you avoid oiling all together, your scalp may get dry and cause even more dandruff. This really puts us in a dilemma. So, what can we do?
According to experts, finding a middle ground is the best solution in such cases. Oiling your hair once a week is a great solution. However, wash the oil off after a few hours and avoid going out or it may attract dirt and dust.
Another advantage of oiling your hair is it boosts blood circulation and nourishes the hair (1). It also keeps the scalp moisturized.
Although oils cannot prevent dandruff, some oils may help in fighting the dandruff-causing fungus. So, using such an oil may help in keeping your scalp and hair moisturized as well as lessen the effect of dandruff. In the next section, we will see what the best anti-dandruff oils are.
What Is The Best Anti-Dandruff Hair Oil?
An anti-dandruff oil is considered good if it:
Balances the oil or sebum level of the scalp.
Has antimicrobial properties that fight dandruff.
Oils that are light in texture, chemical-free, and non-sticky are also great for dandruff.
Additionally, you can make your own anti-dandruff oil by combining various oils like coconut oil, eucalyptus oil, lemon oil, sunflower oil, and almond oil. These oils are great at fighting dandruff and nourish the scalp, as well (2). Another combination that is great for treating dandruff is argan oil and apricot oil.
Let's take a look at how to apply anti-dandruff oil to your hair.
How to Apply Anti-Dandruff Hair Oil
Take a few drops of oil in your palms.
Apply the oil to your scalp and massage it in with the help of your fingertips.
Leave the oil in your hair and scalp for three hours or overnight.
Wash it off with a gentle shampoo.
There are certain things that you should avoid doing after applying anti-dandruff oil to your hair. They are discussed in brief in the following section.
What Not To Do After Oiling
As your hair is more prone to breakage, avoid combing after oiling it.
Avoid tying your hair up in a tight bun or ponytail. This is because your scalp is in a relaxed phase after oiling, and a tight hairstyle may cause breakage.
Do not apply any other hair products after applying an anti-dandruff oil. This is to avoid infusing chemicals into your hair.
Do not use any heat styling products on your hair immediately after applying anti-dandruff oil.
While buying an anti-dandruff oil, keep the following points in mind.
What To Check Before Buying An Anti-Dandruff Oil
Look for oils that contain vitamin E. Vitamin E has a calming effect on the scalp.
Avoid oils that contain fragrances. They may worsen scalp irritation.
Essential oils have been popular because of their many benefits. However, are they good at treating dandruff? Let's find out.
Can Essential Oils Control Dandruff?
A 2015 study conducted on essential oils found that many of them can be used to control and treat dandruff. Essential oils of bergamot, garlic, tea tree, and thyme are great for controlling dandruff (3).
Another study done in 2015 found that an anti-dandruff tonic made with lemongrass essential oil helps in reducing dandruff significantly (4).
You can use essential oils in various ways:
Many hair products contain essential oils as the main ingredient. Read the list of ingredients to make sure that the product you are buying contains essential oils.
Alternatively, you can add a few drops of your desired essential oil to your shampoo.
Note: Avoid direct use of essential oils on your scalp. Dilute them with a carrier oil, like coconut oil or olive oil.
Now let's take a look at if coconut oil is good for treating dandruff.
Can Coconut Oil Treat Dandruff?
Coconut oil has long been used as an antimicrobial product as it contains lauric acid. Hence, coconut oil may help in combating malassezia, the fungus that causes dandruff.
A study done in 2008 found that coconut oil is great at treating eczema and fungus in adults (5). Since malassezia is also a fungus, coconut oil may help in treating and controlling dandruff.
Another research study found that coconut oil reduces inflammation and pain (6). Hence, it might be helpful in treating dandruff-related skin issues.
However, there is no research that draws a direct link between coconut oil and the treatment of dandruff.
Dandruff is not a serious disease that needs a doctor's attention immediately. However, you should consult a doctor if you are facing the issues mentioned below.
When To See A Doctor
If you fail to see any results even after using anti-dandruff hair oil and other hair products on a regular basis.
You are losing a lot of hair on a daily basis.
Your scalp is inflamed (7).
Wrapping Up
Dandruff is not a contagious or harmful disease. Hence, an understanding of what is causing the dandruff and the use of the right hair products will surely help in treating and combating dandruff. An anti-dandruff oil can help you in combating dandruff and keep your scalp moisturized. We hope that this article has helped you in understanding everything about anti-dandruff oil.
Sources
Articles on StyleCraze are backed by verified information from peer-reviewed and academic research papers, reputed organizations, research institutions, and medical associations to ensure accuracy and relevance. Check out our
editorial policy
for further details.
Recommended Articles
The following two tabs change content below.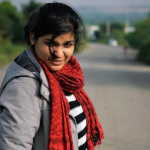 Anjali Sayee is a writer and an introvert. From studying Aeronautical Engineering and wanting to design her own airplane to writing articles on hairstyles, she has been on quite a journey. She believes that hair is one of the key factors that define a woman's personality. To quote her, "What's the first thing they do in the movies to show a personality change? Change the hair – because it has a life of its own." She's here to help you find the hairstyle you need. This bookworm is a self-professed Wholocker, a talented drummer, and an amateur photographer.