Beauty Secrets of Women from the Arabian lands!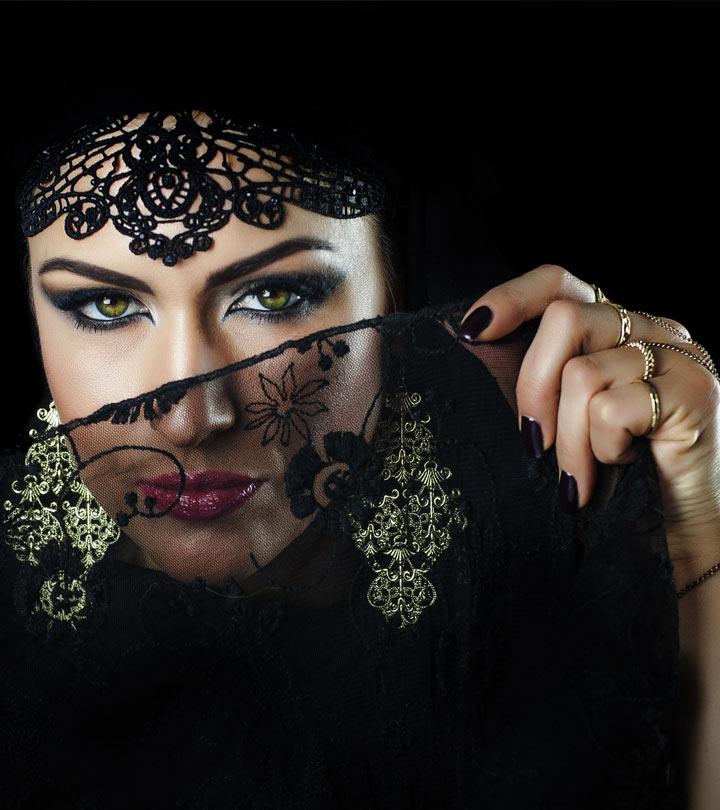 A research at Clinique la Prairie shows that Arab women tend to have the youngest and healthiest skin ever. Not mention their lustrous hair! Many a times, when see a woman with Arabic heritage, we turn back for even a third look. They are definitely blessed with a beauty that not many are. But they also take the necessary steps make sure they protect their gift. Let's touch down upon some of the best kept Arabic women beauty secrets, who are famous for their looks world-wide.
Arab Women Beauty Secrets: Skin And Hair
Traditions and local culture go a long way in helping Arab women preserve the quality of their skin. The traditional veil keeps their skin protected from dust, pollution and the harsh sun rays when venturing out of home, and this is the most famous Arab beauty secrets. Women who do not cover their head  with a veil (again local culture) also dress up modestly, and most parts of their body other than the face remain covered at all times, thus saving them from tanning, and other harmful effects of the sun. Arab women also avoid going out of home during the hours of peak sun intensity.
Hammams, the traditional sauna baths, have holistic and spiritual effects on the body, and Arab women make full use of this ritual. Regular massage with special oils followed by steaming the body, and then immersing the body in warm water help remove all superficial skin toxins and keep the skin glowing, soft and radiant without much extra effort afterwards.
Arab women also take fresh, locally available food, avoiding preserved food, adding to the list of best kept beauty secrets of arab women.
As for the hair, the traditional veil or scarf comes to the rescue again. Since the hair remain covered at all times, the negative effects of exposure to the sun and pollution/ dust are avoided. One of the best kept Arab women beauty secrets is Argan oil. They use Argan oil or olive oil for healthy skin and hair. Argan oil is derived from kernels of Argan tree native to Morocco. It is famous for its cosmetic, medicinal and nutritive uses. For cosmetics, Argan oil has great moisturising properties; it fights acne and keeps the hair nourished. It is also used to treat burns and wrinkles on the skin.
[ Read: Arabic Eye Makeup Tutorial ]
From the above information, we can pick up some very helpful Arabian women beauty secrets and tips:
Cover your head with a scarf when going out of home. If possible your face too as much as possible, especially if you are about to get on a 2 wheeler.
Avoid sun exposure during afternoon hours when the sun is at it's maximum intensity, i.e. between 1-4 pm.
Oil your hair regularly
Go in for regular sauna baths.
Eat healthy, and fresh.
If you follow the above mentioned simple tips, you are sure to get glowing skin and healthy hair just like the Arabian women. And who wouldn't to look like them?
The following two tabs change content below.