Thin And Thick Skin: Know The Differences Here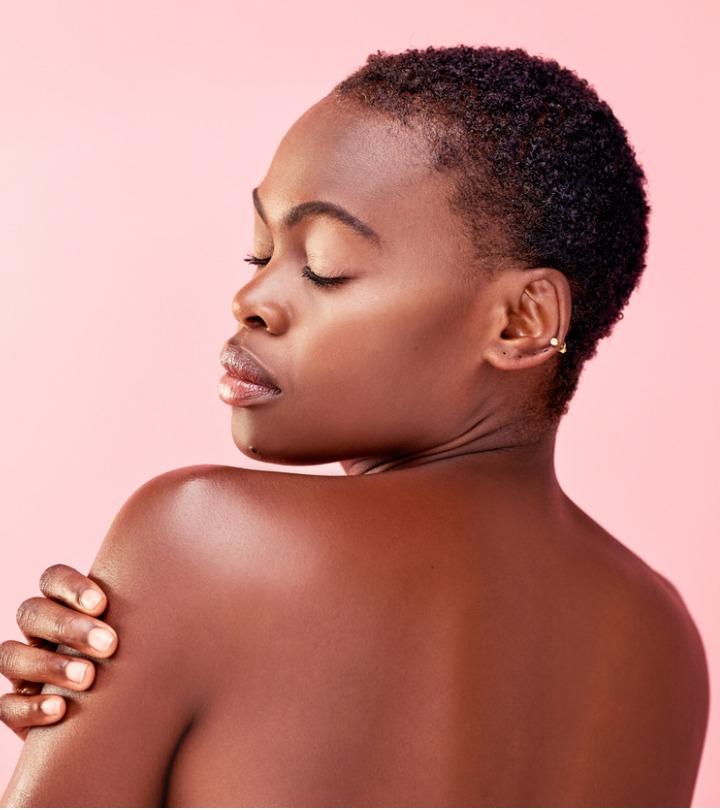 The skin is our body's first layer of protection against environmental aggressors, pathogens, and diseases. It has different thicknesses across our body – some parts have thick skin, and others have thin skin. The skin has three layers and mainly contains sebaceous glands and hair follicles. The thickness of the layers and their components are different all over the body. Scroll through the article to understand the difference between thick and thin skin.
What Is Thin Skin?
Thin skin has a thinner epidermis (top layer)and lacks the stratum lucidum layer. The epidermis has total five layers (1):
 Stratum basale or Stratum germinativum: It is the deepest layer of the epidermis and contains melanocytes (cells that produce melanin).
 Stratum spinosum: It has 8-10 cells layers and contains the dendritic cells (a type of immune cells).
 Stratum granulosum: It has 3-5 cell layers and contains the glycolipids that keep the skin cells stuck.
 Stratum lucidum: It contains 2-3 cell layers and is only found in thick skin in the soles and palms.
 Stratum corneum: It is the uppermost skin layer and has 20-30 cell layers made of keratin and dead keratinocytes (cells that produce keratin).
Thin skin is found all over the body except the hands, arms, and feet. The eye area, especially the eyelids, has the thinnest skin.
Did You Know?
The upper back skin is the thickest (considering the thickness of the dermis) but is considered thin skin as it has a thinner epidermis.
Now, let's understand what thick skin is.
What Is Thick Skin?
Unlike thin skin, thick skin has all five epidermis layers and is mainly present in areas that receive the most friction, like the fingertips, palms, and soles. Thick skin is hairless and does not contain sebaceous glands and apocrine sweat glands as it opens in the hair follicle.
Here is a brief overview and comparison between the structure of thin and thick skin.
Thick Skin Vs. Thin Skin
Appearance And Structure
Thick Skin
Thin Skin
Dermis

(Second layer)

Has a thin dermis.
Has a thick dermis.
Dermal Papillae
Has dermal papillae that consist of mesenchymal cells to regulate hair growth.
Has more prominent dermal papillae.
Epidermis
Has five layers in the epidermis.
Has only four layers in the epidermis.
Sensory Receptors
Has dense sensory receptors.
Has scattered sensory receptors.
Sweat Glands
Has only eccrine sweat glands that release water to cool down skin's surface.
Has both eccrine and apocrine glands (secretes fatty sweat).
Hair Follicles
Does not have any hair follicles.
Has hair follicles.
Sebaceous Gland
No sebaceous glands.
Contains sebaceous glands.
Arrector Pili Muscles
Does not contain arrector pili muscles (that causes goosebumps).
Has arrector pili muscles.
Apart from these differences, thick and thin skin have different functions.
Thin skin contains:
 Hair follicles connected to different glands and muscles help to regulate body temperature and repair wounds (2).
 Sebaceous glands produce sebum to keep the skin nourished, moisturized, and protected.
 Sweat glands regulate body temperature.
Thick skin:
 Prevents damage to areas that are exposed to maximum friction.
 Has eccrine sweat glands that help regulate body temperature.
In A Nutshell
The skin is considered thick or thin depending on the thickness of the epidermis. It has a complex structure made of networks of cells, muscles, and nerves to protect the body from pathogens and environmental damage. The different thicknesses across the body parts to maintain different body functions and keep you healthy. While thick skin is found on the palms and feet soles, the rest of the body parts have thin (hairy) skin. We hope this article has helped you understand the differences between thick and thin skin.
Sources
The following two tabs change content below.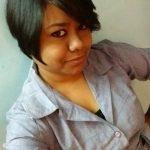 Ramona is a journalist-turned-content writer. She holds a Master's degree in English Literature and has been writing for the digital world for over five years. She specializes in writing for Skin Care. She has done a certificate course titled 'Dermatology: Trip To The Skin', offered by Novosibirsk State University. She believes that beauty begins with a good skin care regimen and is on a mission to eliminate all toxins from her routine. She helps and guides readers in selecting products and ingredients specific to their skin type/issue. When Ramona is not working, her books and passion for music, good food, and traveling keep her busy.