16 Sweet Things To Say To Your Husband To Make Him Feel Great
Send these cute messages to your spouse and let them know you're always by their side.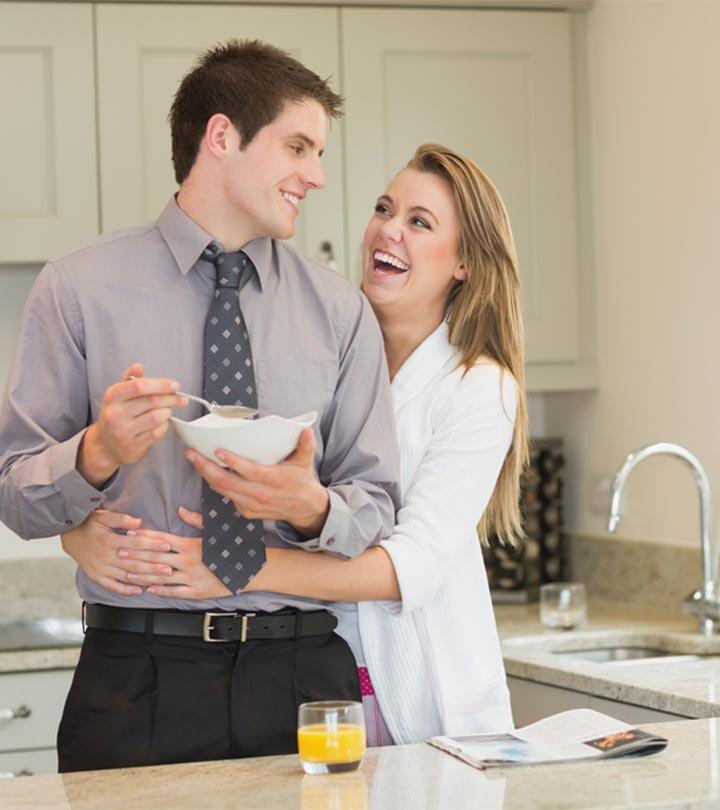 Words are a great way to express your love for your partner. There are many things to say to your husband if you want to lift their mood, appreciate them, build confidence or express your love towards them. But if you are confused about how to frame up these messages or what exactly to say, we have the answer for you. Check out our list of 16 sweet things you can say to make your partner blush and fall in love with you all over again. Keep scrolling!
16 Things You Can Say To Make Him Feel Loved And Appreciated
1. "I'm So Proud Of You, Dear Husband."
If your husband does something for you or has achieved a goal, take time to appreciate him and show how happy and proud you are. Your constant support will encourage him to be better and make him feel loved and appreciated. These words of appreciation will make him work harder to achieve his goals in life.
2. "I Appreciate Everything You Do For Our Family."
Our mind is wired to focus on everything negative. Both partners work as the thread that binds the family and keeps things smooth. However, in that process, we often tend to forget to appreciate the husbands. They may never express and stay happy with how things are running, and acknowledging their contribution can boost their spirit. Showing gratitude and appreciation for small tasks will strengthen the bond and seal your relationship.
3.  "I Love You, My King."
You might have probably become so comfortable in your relationship that you no longer feel the need to be vocal about your love for each other. Even if you think your husband knows how dearly you love him, saying those three magical words matters.
Saying "I love you" to your husband sends the message that you care. It emphasizes the trust and commitment in your relationship. Saying it is a way to make him feel that you accept him for what he is and add a layer of security to your relationship. Moreover, who doesn't want to hear these words from their lady love!
4.  "I'm So Glad That I Chose You."
This is the best way to reinforce exclusivity and make your husband feel loved. Saying these words will help strengthen the connection you have and promote safety in your relationship. These words carry a lot of weight – they will make him realize his significance in your life. When he knows what he means to you, he can go to any extent to keep you happy.
5. "You Are My Best Friend, Dear Hubby."
You may have wonderful friends in your life. But there is nothing better than having a partner as your best friend and confidante. When your husband is your bestie, it means your relationship has all the traits of a great friendship – it is replete with mutual respect, trust, adventure, and unconditional love. Confessing this to your husband will make him feel good as he will know how comfortable you are with him.
 6. "You Know How To Make Me Smile."
They say that laughter is the best form of therapy. And the enjoyment doubles when the person who makes you laugh is your husband. You may experience highs and lows in a relationship. Things may get stressful, and you may develop a sense of anxiety and despair. However, when your husband has the special power to counter all negatives with his positive emotions, life becomes easier.
A great sense of humor is one of the time-honored virtues. If your man has it, let him know how much you love it when he brightens your day. It will make him feel good, and he may get more creative, trying to make you smile and laugh every time.
7. "I Love To Spend More Time With You."
Spending quality time with your partner strengthens the relationship. Both of you may have busy schedules, and even the weekends may be filled with meeting social obligations or simply catching up with household chores. This routine can hamper the rhythm of your relationship.
Spending some "couple-time" will help strengthen the emotional and intimate bond you share. Moreover, saying this to your husband will make him understand how much you enjoy his company.
8. "Thank You For Helping With Household Chores."
Acknowledge it if your husband helps with household chores. When you appreciate him for his efforts, he will feel satisfied and may even end up helping you more in household tasks. While both may have divided the chores, and both are expected to do their "job," taking the time to say a quick "thanks" will make him feel appreciated.
9. "You Are A Great Dad."
Every father wants to be a role model and hero to his kids. He wants to set the right example and care for them in the best possible way. Your encouraging words will help him to keep moving in the right direction. It will boost his self-esteem, and he will be more confident as a parent. Let him know you appreciate how he cares for the children. This will definitely brighten his day and fill his heart with happiness.
This is one of the most romantic ways to express your feelings to him. These words reinforce your commitment and love towards him. And nothing makes a man happy than knowing how important, wanted, and loved he is. This may even help ignite intimacy and a deeper emotional bond.
11."I am Accepting My Mistake And So Sorry To Have Hurt You."
We are all humans and will make mistakes – and there is nothing wrong with it. However, one should accept their mistakes, learn from them, and try to become a better person. If you did something that could have hurt your husband, apologize and accept it. There should be no place for pride or ego. Apologizing and accepting the mistake will clear the air and show your sincerity.
12. 'I am Always Ready To Grow Old With You. '
"A perfect marriage is two imperfect people who refuse to give up on each other." – Unknown
This statement is the sweetest way to let your husband know that you will be there for him until the end. You want to see both transform from being young and awkward to old and wise. It reveals your commitment to the relationship and love towards him.
13. ''You Are Looking Handsome.''
Compliments make us feel good, especially when they are related to physical appearance. Telling your husband how handsome he looks reinforces your love, commitment, and appreciation towards him. Moreover, men always crave validation and want to know if you find them attractive even years after your marriage. Hearing such words from you will take him to cloud nine!
14. "I Love The Way You Carry Yourself And How You Deal With Situations."
Appreciate your husband when he makes an important decision related to finances, professional issues, or some conflict. Acknowledge situations where his decision-making abilities helped your family sail through the bad times. Your words will show the trust and faith you have in him and boost his confidence.
15. "I Trust You, And I Respect Your Decisions."
Life is full of ups and downs. When situations get tough, trust and mutual respect can help you sail through. These words will show your faith and trust in him. If he has taken some decisions keeping the family's best interests in mind, he will need your support, opinions, and views. When he knows that you have got his back, he can do anything to safeguard you and the family.
16. "Is There Anything That I Can Do For You?"
Supporting your husband is the best thing you can do to strengthen the bond and show him that you care. They may not often feel comfortable to ask for your help. Remind him that you are a team. Show interest in his work and support him in his struggles. Saying these words will make him rediscover his self-esteem as he knows that he has a support system. Moreover, small gestures and actions are a way to say "I love you" without uttering a word.
A little appreciation can go a long way to make your husband feel loved and wanted. These words can also help them feel closer to you and more confident. For instance, telling them that you appreciate everything they do for the family or are glad they chose you as a life partner can be a great way to show how much you value them. You can also use these simple appreciation words to express your gratitude and even reignite the passion of the initial days.
Key Takeaways
Saying sweet words to your husband is a great way to express your love and gratitude for him.
Appreciate your husband for the things he has done for the family.
Confess how comfortable you are with him and that he is your best friend.
Express how you enjoy his company to enhance your bond.
The following two tabs change content below.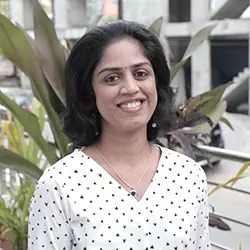 As Head Of Content Operations, Harini sets the tone and editorial direction for StyleCraze to deliver engaging, interesting, and authentic...
more