9 Romantic Ways To Celebrate Valentine's Day On A Budget
Be it cooking a meal together or writing beautiful love letters, these ideas are easy on the wallet!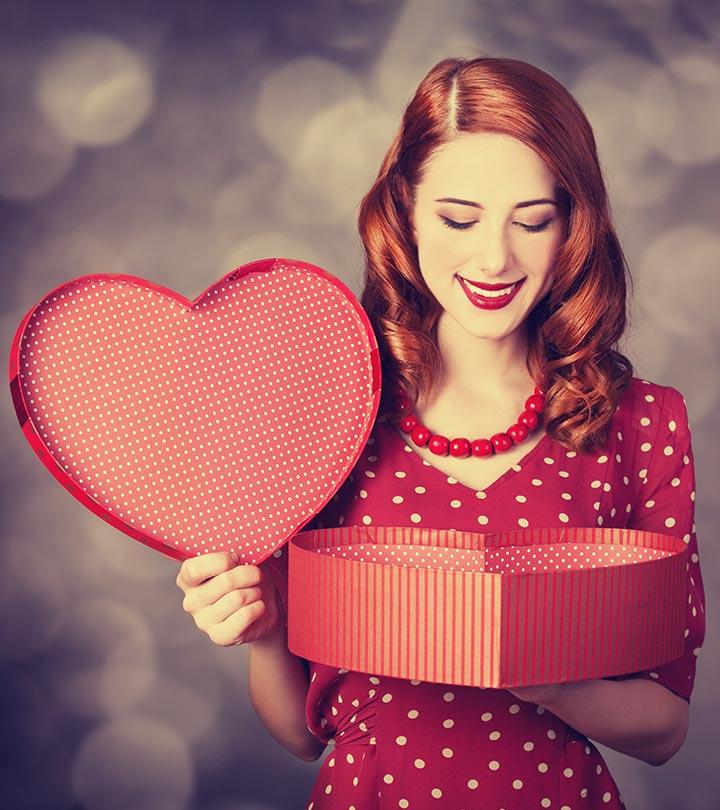 As February approaches, people start planning some out-of-the-world Valentine's day celebrations. However, chocolate, wine, cards, and luxurious dinners can burn a hole in your pocket at times. So if you are looking for some excellent ideas to celebrate Valentine's day on a budget, then you have landed in just the right place. Today, we are going to provide you with really sweet and effective ideas that you can try to celebrate the day without spending much money. Remember, it is not the money that counts; it is the thought that does. So your efforts and sweet gestures are what your loved ones will look for. Give them that by taking some inspiration from the ideas we have listed below. Go on!
1. A Breakfast With Love
However clichéd this bed and breakfast idea might sound, there is nothing like waking up to a crisp cup of coffee and handmade love, no matter how simple it is. To add to the romance, fry those eggs in a heart shaped cookie cutter. Then, tucking in together and breaking bread in bed is sure to set the right mood for the rest of the day!
2. Set Your Hearts Racing With A Workout Together
A fun workout session together is a great idea! A little adrenalin rush is sure to get the two of you excited. You don't need to go all out and indulge in a hardcore workout; even a brisk walk around the park should be alright. It is one of the healthiest ways to bond. You can catch up with your partner and have a good chat. If you want to get a little more adventurous, a local hike, a bike ride, ice skating, or even taking a dip in the public pool are some options.
3. Paint The Town Red
No matter which city you live in, it is sure to have a few tourist attractions that are just a short drive away. Some of these attractions have a minimal entry fee, and others don't charge a penny. Scouting around and being a tourist in your own city is, in fact, a lot of fun. Museums are particularly fun because there is a lot of scope for romance. You might be totally wowed by what they have to offer, and even if you aren't, you will definitely share a good laugh together. Don't forget to take a whole lot of selfies around the town together!
4. Basking In Love's Glory
Amidst a mundane and stressful life, nothing can be more rejuvenating than a comfortable spa. So why not convert your home into a spa? Light some candles and spruce your bedroom with petals. Bring out some aroma oils, and give your partner a good massage while soothing music plays in the background. Your partner can then return the favor by giving you a massage too. Nothing like a relaxed, cozy day together!
5. A Perfect Recipe For Romance
Why not have some fun together in the kitchen instead of dining at an expensive place with so many eyes gazing at you? You could spend some quality time with your sweetheart while whipping up a meal together. Whether it is a simple, healthy salad or an extravagant meal, there is nothing like doing it yourselves. From planning the meal and doing the groceries to executing it, you will only end up creating great memories. And then, I'm sure you must have heard, the way to a man's heart is through his stomach!
6. Get Cozy On The Couch
List out some of the all-time favorite romances, if that's the genre either of you enjoys, or anything that makes you happy. Dim those lights, make some popcorn, and then get cozy as you watch a flick in your living room. To jazz it up a little, you could sip a glass of wine. Make sure you turn off your phones, though. It's your day of love, so don't let anyone ruin it.
7. A Box Of Timeless Memories
This might be a gift idea, but it's something you and your partner can engage in once you have given it to him. Put together a box full of pictures or mementos representing all those special moments you have shared together. You could put in notes on restaurant bills, movie tickets, boarding passes, souvenirs of places you have traveled together, just about anything the two of you have cherished. Top it up with a note that says, "I love you". Let him open the box and then, take a walk down the memory lane together. Sighhhh.
8. Love Letters Are Still In Fashion
Those of you who have a Valentine across the planet, you might want to make it count by sending a handwritten love letter to him. There is nothing more romantic than an old-fashioned love letter. Get creative, write a poem, pen down some words straight from the heart. If you still lack inspiration, use the Internet to get some ideas.
9. Spread The Love
Valentine's day is all about spreading some love. So why not go out together and help make this world a better place? You could volunteer at a school, an old age home, or just about anything that both of you care about. There will be nothing more satisfying than sharing your love with the unloved.
Do not let a tight budget rain on your parade. Valentine's day is to celebrate love, and it does not matter how much you can and cannot splurge. Take some inspiration from our ideas on celebrating Valentine's day on a budget with your special person and make it a personal, romantic affair. These ideas are wholesome and focused on spending some good and fun time together. So, no need to feel dejected. As long as your feelings and intentions are genuine, your partner will be able to feel them through your efforts. Have a great time!
The following two tabs change content below.