3 Tips To Boost Your Hair's Immunity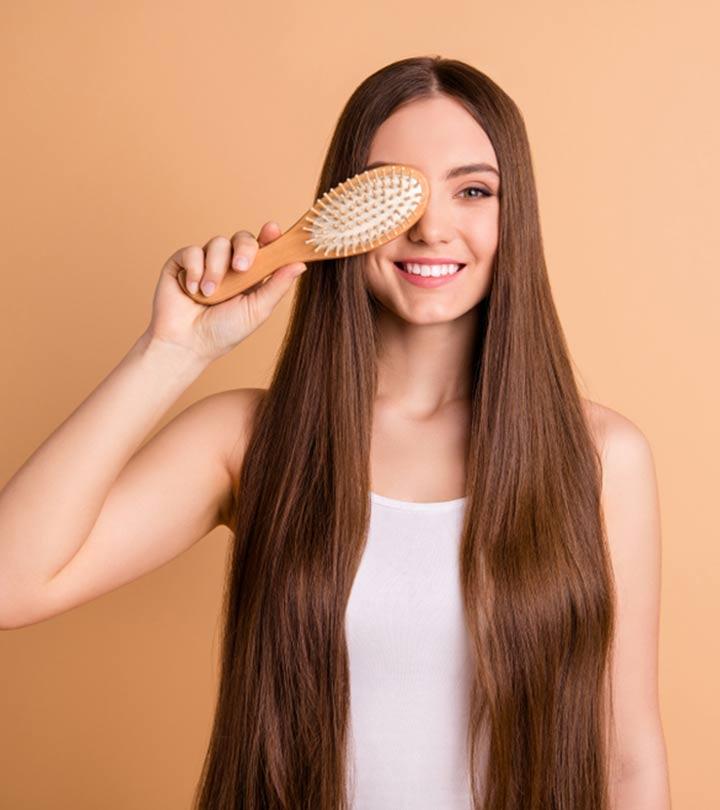 Over time, we have been made to believe that luscious locks can only be attained through fancy salon hair treatments.
Even with the ever-increasing pollution in today's world, you have the power to make your hair stronger from the inside-out. All you need to do is include some healthy habits in your everyday hair care regime. Not only will it save you expensive salon trips, but it will also boost your hair's immunity from potential styling damage. Read on to know the simple habits that can help you get healthy, shining locks.
1. Make Your Hair StrongerAgainst Styling Damage 
It is a common idea that the way you style your hair is kind of a fashion statement, a glimpse into the spectrum of your personality. Therefore, sometimes we tend to go great lengths to achieve that perfect look that aligns with our desired appearance. This includes coloring, straightening, curling or just blow-drying your hair frequently; but quickly we see the consequences in the form of brittle, dull hair that just refuses to behave for long periods.
But you do not need to stop yourself from the joy of styling your hair. Instead, invest in hair products that can boost your hair's immunity against styling damage.
2. Invest In The Right Hair Products 
When you wash your hair, make sure to use products that will help increase its immunity. Research before you drop one of the colorful bottles from the store shelves into your cart to make sure that it will benefit your hair. Find a shampoo that can strengthen your hair's immunity, in addition to cleaning it. Like, Pantene's Superfood Shampoo that nourishes the hair from the roots to the tips and is specially designed to improve the immunity of your hair. This will help with reducing styling damage, as it is enriched with a blend of Pro-V, antioxidants, and lipids.
Always follow up shampooing with a good conditioner, as it helps smoothen it out. Pick a conditioner that gives you more than the basic results, like Pantene Superfood 3 minute miracle conditioner, which not only smoothens your hair but also helps repair it.
3. Improve Your Oiling Routine
Back in the day, oiling was used to provide your hair with additional nutrients and moisture to prevent it from issues like damage and breakage. However, using traditional oils may not be the best solution for your hair and it most certainly is not convenient! When picking out this type of product, be sure to choose one that is suitable for your specific requirements. Nowadays, it's best to rely on modern-day oil-replacement products. For instance, Pantene's Superfood Oil Replacement is a nourishing leave-in cream that blends the goodness of oils with Pro-V, lipids, and antioxidants. It is specially formulated to help boost your hair's immunity. The creamy texture of this oil-replacement hair product moisturizes your hair without weighing it down or giving it an oily appearance.
Check out the whole range of Pantene Superfood products here. No matter what your hair needs, a stronger immunity will always help it. You can follow #PanteneSuperFood to see other people's journey.Leave your comments below to tell us about your own experience!
The following two tabs change content below.

Latest posts by Sreethu Sajeev (see all)