18 Tips To Take Care Of Your Colored Hair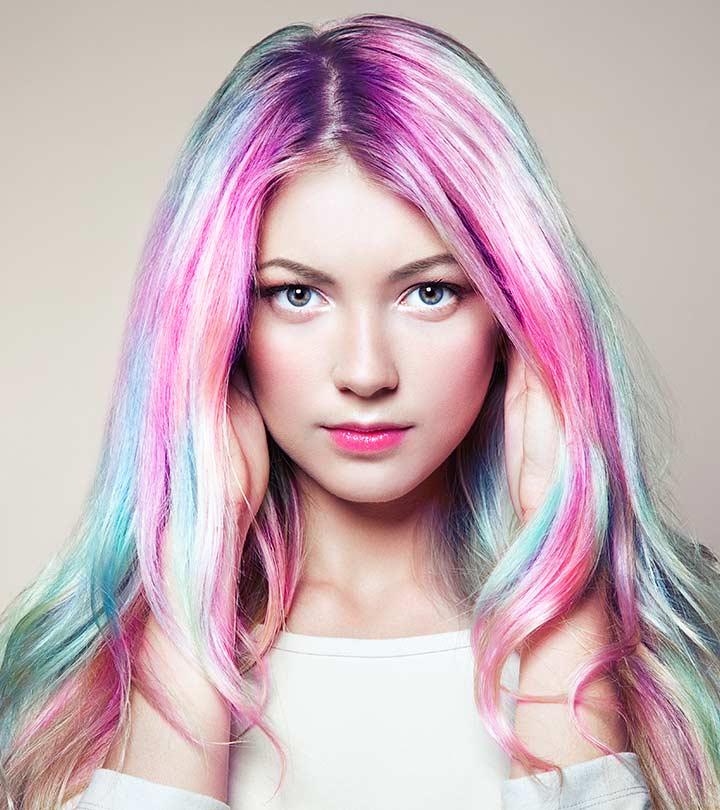 Coloring your hair can be so exciting. A lot of women love toying with the idea of coloring their hair. However, more often than not, they end up opting out fearing the damage the color might cause. It's true, any sort of chemical treatment that alters your hair's color or structure is likely to cause damage. But there are ways to keep your hair healthy while flaunting a gorgeous color. Following is a list of 18 important hair care tips you will need for maintaining colored hair.
How To Take Care Of Colored Hair – 18 Tips
1. Prep Your Hair
If you want your hair to be healthy after you color it, you will have to start preparing your hair for the damage many months in advance. This includes ensuring that your hair is well-nourished and hydrated. Step up your oiling and hair mask game at least 2 months before you plan on dyeing your hair. Also, get regular trims and avoid heating tools. If you need to bleach your hair to get the color you want, apply cold-pressed coconut oil to your hair the night before you bleach it. This will minimize the damage to your hair shafts (1).
2. Choose The Right Dyes
When you are coloring your hair, it is important to get good-quality dye and bleach so your hair does not get too damaged (2). If you are lifting color with bleach, ensure you get the right developer for your hair color. For instance, using a 40 volume developer for blonde hair can end up frying it. If your hair is light, to begin with, pick a 20 or 30 volume developer. Use protecting products like Brazilian bond builder that will minimize damage while you are stripping your hair of color. With dyes, always choose ones that are free of harsh chemicals like ammonia.
3. Follow Instructions
It is crucial that you find a good stylist who knows what they're doing. If you're dying your hair at home, always conduct a patch test first. Read the instructions carefully and ensure that you do not leave the bleach or dye on past the recommended time. It would also be a good idea to have someone help you out.
4. Wait Before You Shampoo
Once you've colored your hair, try to wait at least 2 days before you wash your hair again. This will help the color set in well and will minimize color bleeding. It would also help to oil your hair before you wash it as the oil will form a protective layer around your hair shaft, minimizing fading.
5. Chop Off The Damage
It is always a good idea to trim your hair right after it has been through any kind of processing. Damage after coloring your hair is inevitable, and trimming off the ends keeps this damage from spreading. If you are transitioning from a dark brunette to a platinum blonde, be prepared to shear off a considerable amount of length.
6. Get The Right Products
Freshly colored hair is vulnerable to damage and bleeding. To ensure that the color lasts for longer and that your hair stays healthy, it is crucial to invest in some good color-protecting products. Color-protecting shampoos and conditioners from a protective layer over the hair shaft, which keeps the color from bleeding. While most color-protecting shampoos work for warm-toned shades, go for a color-protecting, sulfate-free shampoo if you've opted for a cooler-toned shade. Sulfate-free shampoos are always a good option because they do not strip away the natural oils from your hair and also do not leave deposits, altering your hair color.
7. Cut Down Your Washes
Color bleeds when you wash your hair often so one of the best ways to make it last longer is to cut down on your washes (1). If you wash your hair 4 times a week, try cutting it down to 2-3 times. Not only will this help make the color longer last but also preserve the natural oils produced by your scalp that nourish your hair.
8. Rinse With Cool Water
Washing your hair with hot water causes the cuticles on the outer layer of your hair shaft to rise. This leads to moisture loss and frizz. It also makes your hair more susceptible to damage. An effective way to avoid this is to always rinse your hair with cool water. Cool water seals your cuticles, controlling frizz and sealing the color in your hair shaft. If you cannot handle a cold shower, rinse your hair with some cool water after a lukewarm shower.
9. Get A Good Dry Shampoo
While you can still rinse your hair in between showers, investing in a good dry shampoo is a good way to stretch out the time in between washes.
10. Get A Good Leave-In Conditioner
Leave-in conditioners contain silicones that form a protective layer over the hair shaft (1). This helps minimize sun damage and calms post-processing frizz. They also help protect your hair from the damage heat-styling tools tend to cause.
11. Can The Clarifying Shampoo
While clarifying your hair at least once a month keeps your hair healthy, do not use clarifying treatments soon after you color your hair. The harsh and strong detergents will not only strip away the color but also leave your hair feeling like hay. It's best to put away clarifying shampoos until your hair has regained its health and the color has more or less faded away.
12. Hydrate Your Hair With Conditioning Treatments
Moisture loss and dryness are common after-effects when you color your hair. The only way to deal with this problem is to hydrate your hair with conditioning treatments (1). Incorporate co-washing, oiling, and hair packs into your hair care routine. Conditioning ingredients like banana, yogurt, olive oil, and honey have long been used as home remedies for improving hair health (3). Thus, a hair pack made of these ingredients may help soothe frizz, repair damage, and retain moisture with its hydrating properties.
You Will Need
1 ripe banana
1 tbsp olive oil
1 tbsp yogurt
1tbsp honey
Processing Time
1 hour
Process
In a bowl, mash a whole ripe banana until it is completely free of lumps. To do this, add one tablespoon of olive oil and mix well.
Add a tablespoon of yogurt and a tablespoon of honey and mix well.
Work this mixture through your hair from the roots to the tips.
Once your hair is totally covered, leave the hair pack on for about an hour.
Proceed to rinse the pack out with a mild sulfate-free shampoo and cool water.
Repeat this once a week.
13. Nourish Your Hair With Protein
Another side effect that comes with coloring your hair is the protein damage your hair goes through (1). You know your hair is in dire need of protein when it starts to stretch and snap off. It might also feel a bit mushy when it is wet. The only way to fix this is by nourishing your hair with protein. You can use store-bought protein treatments or DIY hair masks.
Eggs are packed with proteins that help nourish your hair (4). There is also anecdotal evidence that mayonnaise helps calm frizz and smoothens your hair. Thus, regular use of this hair pack may help repair protein damage and restore the health of your hair. Here's a simple protein mask you can try.
You Will Need
Processing Time
45 minutes
Process
In a bowl, whip a whole egg and two tablespoons of mayonnaise together until you get a smooth mixture.
Start working the mixture into your hair. Concentrate most on the tips of your hair.
Once all of your hair is covered, leave the egg-mayo pack on for about 45 minutes.
Proceed to wash your hair with a mild sulfate-free shampoo and cool water.
Repeat this one a week.
14. Oil Your Hair
While hair packs can do a great deal to improve the health of your hair, regular oiling must also be an integral part of your hair care routine (1). Whether it is applying oil to your hair before bed and washing it off in the morning, or a brief hot oil treatment, no hair care routine can be complete without oiling.
Oils help seal in nourishment and moisture in your hair. They also form a protective layer over your hair, which protects it from sun and heat damage (1). Follow the steps below to give yourself a hot oil treatment at home.
You Will Need
2-3 tbsp of a carrier oil of your choice (coconut, olive, or jojoba oil)
Processing Time
45 minutes
Process
Warm up the oil for a couple of seconds until it is slightly warm.
Massage the warm oil into your scalp and work it down to the tips of your hair. Concentrate on the tips as these are the most damaged parts.
Once your hair and scalp are fully covered, leave the oil in for about 30-45 minutes. Optionally, you could leave it in overnight.
Proceed to wash the oil out with a mild sulfate-free shampoo and cool water.
Do this 2-3 times a week.
15. Go Easy On The Heat
This one is pretty simple. Everyone knows that using heat styling tools on a regular basis can cause a considerable amount of damage to your hair (1). Soon after coloring your hair, try to cut down on your use of heat styling tools. Let your hair air-dry instead of using a blow dryer. If you have no choice but to use one, use it on the cool setting while keeping the dryer at least 15 cm away from your hair. Try out some new hairstyles instead of straightening or curling your hair. If you've no choice but to use heat, never do it without applying a heat protectant first.
16. Prep Before A Dip
The chlorine in pools can discolor your hair and also weaken it (5). This is why it is vital to take precautionary steps before you go in for a dip. For starters, always wear a swim cap that prevents water from soaking your hair. For some added protection, use a leave-in conditioner or some coconut oil that will form a barrier between the chlorine water and your hair.
17. Get Regular Trims
If you have not been trimming your hair every 6-8 weeks, it is time to start. Since your hair is much more prone to damage after coloring, regular trims become crucial for maintaining hair health and preventing the spread of damage. This will also help prevent splits and breakage.
18. Space Out Your Touch Ups
And finally, you will find that once you start coloring your hair it becomes almost impossible to stop. Experimenting with colors and trying out new looks can be a lot of fun but it is important to remember that too much of anything can be bad. Give your hair some time to breathe in between touch-ups and do not overprocess your hair.
Now that you know how to take care of colored hair, what are you waiting for? Following these simple tips can restore and maintain the health of your colored hair. Use these tips as a guide when you go on your next hair adventure. Let us know what you have in store for your hair in the comments section below.
5 sources
Stylecraze has strict sourcing guidelines and relies on peer-reviewed studies, academic research institutions, and medical associations. We avoid using tertiary references. You can learn more about how we ensure our content is accurate and current by reading our
editorial policy
.
Recommended Articles
The following two tabs change content below.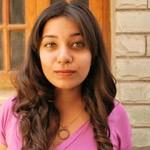 Latest posts by Meenal Rajapet (see all)