Titanium Dioxide For Skin: Everything You Need To Know About It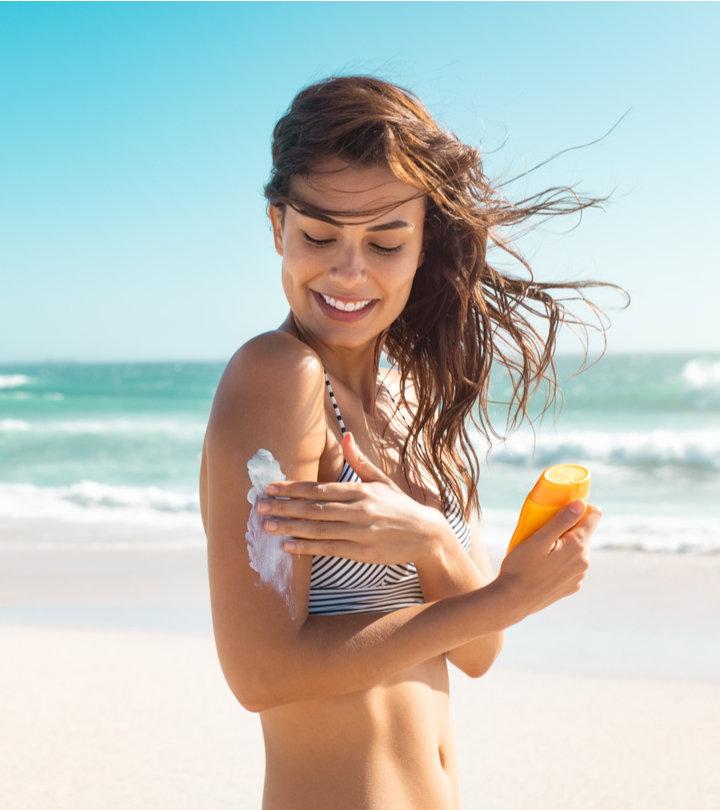 Titanium dioxide is extensively used in skin care products as a sunscreen active, coloring agent, brightening pigment, thickener, and emulsifier. While it has been popular in the skin care industry for decades, there have been concerns about its safety. Is titanium dioxide really bad for your skin? Keep reading to find out.
What Is Titanium Dioxide?
Titanium dioxide is an odorless, white inert mineral that is naturally found on the earth's surface. Its bright color, high refractive index, ability to filter UV rays, and opaqueness make it a great pigment extensively used in sunscreens and other skin and personal care products like powders, blushes, soaps, lotions, and toothpastes. It is also used in paints, prosthetics, plastics, ceramics, papers, and food additives.
There have been some safety concerns regarding the usage of titanium dioxide in skin care products. How safe is it for the skin? Find out below.
Is Titanium Dioxide Safe For Skin? Are There Any Side Effects?
Most commercial skin care products contain micronized titanium dioxide coated with alumina, dimethicone, silica, and trimethoxy capryl silane. Hence, it does not penetrate deep into the skin.
Several studies have proven that titanium dioxide, even as nanoparticles, does not penetrate the skin or stratum corneum (SC). A study published in the International Journal Of Environmental Research And Public Health demonstrated that titanium dioxide nanoparticles (TiO2NPs) could not permeate intact and damaged skin. It has been suggested that it can exhibit a potentially toxic effect on the skin only after long-term exposure.
It is thought to have carcinogenic properties when taken orally or inhaled. However, none of the studies found any evidence of carcinogenicity of titanium dioxide. Also, there is no evidence of adverse effects of titanium dioxide after topical application. However, some people can be allergic to it, and upon topical application, titanium dioxide may:
 Irritate your eyes and skin
 May cause coughing, phlegm, and shortness of breath (if inhaled).
It is on the Right To Know Hazardous Substance List cited by
 Occupational Safety and Health Administration (OSHA)
 American Conference of Governmental Industrial Hygienists (ACGIH)
 National Institute for Occupational Safety & Health ( NIOSH)
Since studies are inconclusive, and there is no data on the safe level of exposure, it is important to look for 'Made Safe' seal on the skin care products before buying one.
However, if you are using products with titanium dioxide without any issues, do not panic. It is an effective UV filter and can protect your skin from sun damage. Here are the reasons it is widely used in products.
Uses Of Titanium Dioxide In Skin Care
1. In Sunscreens
Titanium dioxide particles can block harmful ultraviolet light rays and protect your skin from cancer, UV damage, photoaging, and oxidative stress. It can scatter both UVA and UVB rays off your skin and is an active ingredient in mineral-based sunscreen products. It is gentle on the skin and does not cause a stinging sensation when applied around the eyes.
Another benefit of using titanium dioxide is that it does not leave a white cast on the skin when used in lower concentrations.
2. In Makeup Products
Titanium dioxide is used in cosmetic products as a brightening, thickening, and opacifying agent. It is commonly found in loose and pressed powders, eyeshadows, and blushes. The brightly pigmented particles of titanium dioxide refract light rays. This property aids the cosmetics in hiding blemishes, brighten the skin, and give you the desired results.
3. In Products For Sensitive Skin
Titanium dioxide is an inert earth mineral and is gentle on inflamed or redness-prone skin. Hence, it is commonly used in skin care products formulated for sensitive skin.
The topical application of titanium dioxide is safe for the skin. Here are a few products that you may try.
Best Products With Titanium Dioxide
The Reflect SPF 42 Tinted Moisturizer Mineral Sunscreen Lotion contains titanium dioxide and zinc oxide that protect the skin from harmful UV rays. The non-comedogenic, oil-free, fragrance-free lotion is suitable for all skin types. This product also contains hydrating ingredients, such as hyaluronic acid and vitamin E. It is a great face moisturizer with SPF with a tint for a perfect no-makeup look.
The CeraVe Hydrating Sunscreen is dermatologically tested and has SPF 30 to prevent UV damage. This 100% mineral sunscreen is specifically formulated with three essential ceramides (1, 3, and 6-II) to restore the skin's natural barrier and leave it soft, supple, and hydrated. It is gentle, oil-free, non-comedogenic, allergy-tested, and safe for people with sensitive skin.
To Conclude
Titanium dioxide is a popular UV filter used in sunscreen and cosmetic products due to its brightening, thickening, and refractive properties. It protects the skin from sun exposure and skin cancer. While there have been speculations of it being a carcinogenic ingredient, there is no scientific evidence to prove the claim. If you have been using products with this ingredient without any skin issues, you can continue using them.
5 Sources
Articles on StyleCraze are backed by verified information from peer-reviewed and academic research papers, reputed organizations, research institutions, and medical associations to ensure accuracy and relevance. Read our editorial policy to learn more.
The following two tabs change content below.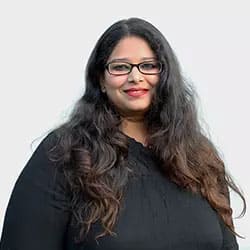 Annie Jangam is a Molecular Biologist with 7 years of research experience in Rice Functional Genomics and Nutrient Signalling with International Publications in Abiotic stress, Nitrogen, and G-protein signaling. She specializes in writing on Health and Wellness. She has been an avid reader since childhood and is passionate about stories that help decipher life and its meaning. She believes in Human Rights for all and that one should "love others like we love ourselves."