8 Simple Ways To Fix A Foundation That Is Too Dark For You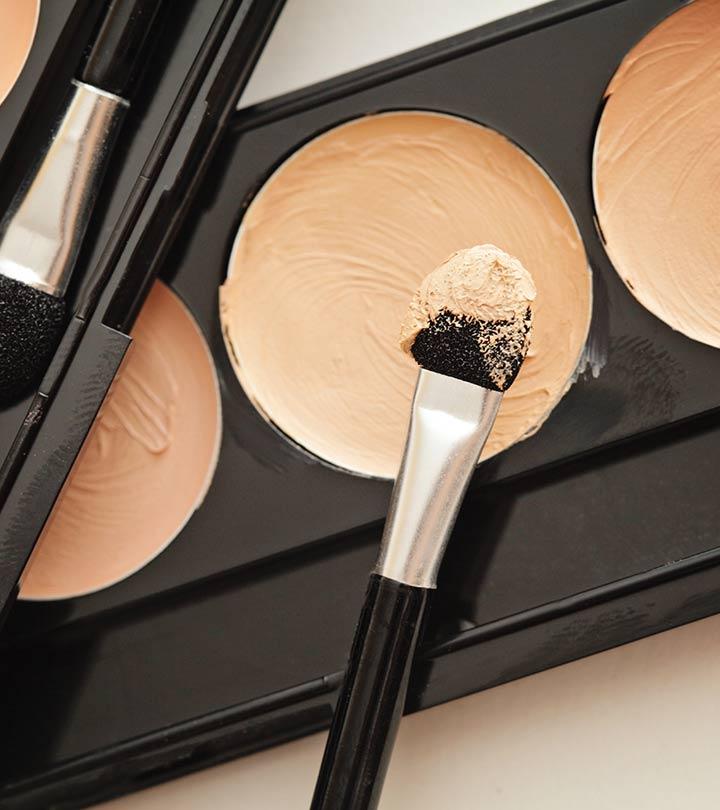 A sudden plan crops up. You have 15 minutes to get dressed. Your friends are waiting for you outside. You whip out your new foundation. Turns out you bought a shade or two darker than you need!
This is when the panic button goes off. You don't know what to do. The solution is rather simple actually.
How to lighten dark foundation when in a hurry?
There are actually many ways in which you can do this. There are on the spot fixes and also fixes that will allow you to lighten the shade of the entire bottle too. And we categorize these solutions in a similar manner, so you use the quick fix right away and save the bottle after you get back home!
First let's go with quick fixes. After all you could be stuck with wrong foundation right now!
Quick fix tricks
1. With A Moisturizer:
We always carry a moisturizer with us. Women never leave home without a small portable bottle or tub in their bag. That's all you need to fix your foundation!
Take a little of the foundation on the back of your hand and add a few drops of moisturizer to it. Mix it up well. Check to see if the shade is fine. You can add more moisturizer if needed.
The moisturizer will reduce the pigmentation of the foundation. The shade is now perfect for you.
2. With A Finishing Powder:
Almost everyone has a light shade of this product that they use for highlighting their makeup look. If you have got one, you don't need anything else.
Once you have applied you foundation, just apply the finishing powder evenly all over your face. This will lighten out the pigmentation of the foundation. But remember to only use the powder that you use for highlighting, not the one you have set aside for contouring or bronzing!
3. With A Wet Sponge:
When you use your fingers to blend in your foundation especially a liquid foundation, it will seem darker than when you use an applicator or a brush. When you have a foundation that is darker, avoid using your fingers. A sponge is the perfect solution!
Before you use the sponge, dampen it a little. Do not show it under running water. The idea is for it to be a little damp, not soaking wet. Once you dampen the sponge, take very little of the foundation and spread it onto your skin. Ensure that you use a light hand. You do not want the foundation to settle into the crease and give out a darker shade a few hours down the line.
4. With A Concealer:
First things first, this demands a light hand and the use of the product in smaller quantities.
Apply a concealer whereever required and hide the blemishes. Then take very little of the product and blend it around the concealer. Make sure that you blend in a triangle instead of circles if you have dark circles. That is dot the foundation around the eyes, and then begin at the ends if the eye and move downwards towards the cheek. In this way, if you have dark circles, it doesn't get highlighted!
Piece of cake.
5. Use it sparingly:
Buying a darker foundation is not always a bad thing. It can spare you the expenditure of buying a new concealer.
Now all you have to do is not use this every day and all over your face. Just use it on the blemishes or marks you wish to hide. Just like you would a concealer!
6. As a bronzer:
It can also dub as a bronzer if you don't already have one.
Apply a powder foundation all over the face and use the darker foundation only on your cheeks and jaw line to make it more prominent.
How To Save The Entire Bottle?
6. With A Moisturizer:
All you have to do is to add some moisturizer to the entire bottle of the foundation.
But go about this carefully. Don't just dump it all it. Remove the foundation from the bottle and transfer it into a bowl. Now slowly keep adding moisturizer and testing it until the right shade is achieved. Now you can transfer the contents back into the bottle.
7. With A Lighter Foundation:
Let me tell you a little secret. Just before I got this foundation that is too dark, I ended up buying a foundation that was too light for me! The good thing that happened is that I now have a foundation that is too dark and too light for me.
How is that good? Because I can now mix these two in the right proportion to end up with the right shade of foundation! Again over here, do not just dump it all in together. Take one of the foundations in a bowl and slowly keep adding the other until you end up with the right shade.
8. Save It For The Summers:
If you feel like none of the above methods, then remember every product you buy has a shelf life of at least a year. And that means, that there will be at the very least one summer that will arrive before the product expires. With summer comes tan. This foundation will be prefect to use then. So don't throw the bottle out in a rush. Patience pays!
A little patience and presence of mind is all you need!
Once you have tried these little tricks, do let us know which one you favour the most in the comments below!
Recommended Articles:
The following two tabs change content below.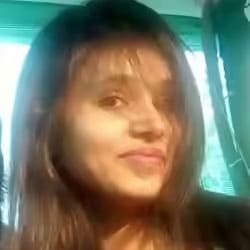 Jyotsana Rao is an engineering graduate from NIT, Nagpur, who discovered her love for writing during her undergraduate days. She is passionate about writing about everything related to beauty - makeup, fashion, hairstyles, skin care, or hair care. When this social media junkie isn't stalking the world of fashion and glamour, she loves spending her time traveling.