Top 10 Acne Control Products For Clear Skin – 2023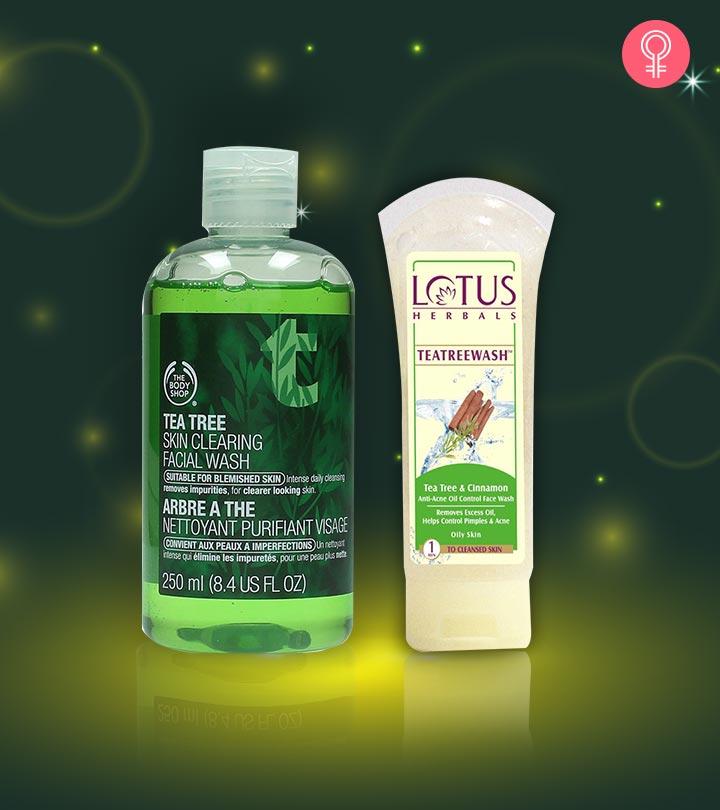 Acne, pimples have been troubling us forever. And once you get them, getting rid of them is very difficult. We all end up buying  uncountable number of face washes, toners, cleansers in the hopes of being freed from them, but only a few actually work. So, for all those oily-skinned beauties, here's a list of those products which will work for you and give you that beautiful and glowing skin free from acne and pimples.
Top 10 Acne Control Products – 2023
Clean and Clear Foaming Facial Face Wash is a mild oil-free face wash that is suitable for men and women with acne prone skin. It contains Triclosan, an effective antibacterial agent that helps prevent acne and pimples. The glycerin keeps the skin from over drying and keeps it hydrated. It makes your skin smooth and beautiful, clear from any pimples.
Neutrogena Oil Free Acne Face Wash's oil-free formula reaches to the deepest of pores and effectively cleanses them. The Salicylic acid in this Oil Free Acne Face Wash gently gets rid of any acne on your skin and also prevents the formation of future inflammations for a blemish free skin. Containing unique skin soothers it keeps your skin smooth and free from any irritation or over drying.
Cetaphil Oily Skin Cleanser is effective for cleansing oily, combination or blemished skin. Its gentle foaming action removes oil, dirt, skin debris and makeup drying skin. It is formulated to remove oil without affecting the skin barrier. It keeps moisturized. Cetaphil Oily Skin Cleanser does not clog pores and can also be used in together with acne medication.
The Body Shop Tea Tree Facial Wash is 'the' product for blemished skin giving it a clearer-looking skin when used as part of a regular regime. It helps to remove impurities and dirt, oil from skin without drying it out too much.
The Body Shop Tea Tree Foaming cleanser is a refreshing instant foaming cleanser for blemished skin. It removes make-up and impurities. With regular cleansing this product will help to keep skin blemish-free.
Khadi Mint and Cucumber Face is organic in nature and works gently but effectively on your skin. Enriched with natural ingredients like Mint, Cucumber, Basil Leaves, Neem Leaves, Wheatgerm and Rose Petals, it goes deep into the pores and thoroughly cleanses your face. It's acts as an antimicrobial agent and protects your skin from germs keeping it clean and supple while the mint and cucumber extracts invigorates and refreshes your face.
The Fab India Tea Tree Toner specifically claims to be alcohol free and has salicylic acid which is known to keep acne at bay. It doesn't sting, a relief for sensitive skinned people.
Himalaya Purifying
Neem Face Wash
is enriched with unique ingredients like neem, nimba, turmeric and haridra, treat the acne on your skin and keep it healthy, reduce the pimples on your skin. Besides cleansing your skin, this Neem Face Wash removes excess oil from your skin without dehydrating your skin.
Infused with Cucumber and Basil Leaf, this Lotus Herbals Balancing Toner helps purify your skin and gets rid of contaminants present by reaching deep into your skin layers. With its excellent anti-bacterial properties and Basil Leaf extract found in this Lotus Herbals toner, it protects your skin from external pollutants and microbes, thereby freeing your skin of acne, spots and blemishes. Also it boosts blood circulation; Basil has the ability to promote cell revival,
making your skin radiant
.
*Subject to Availability
The products listed above are great for acne-prone skin. But check out the factors that you need to consider before buying any of them in the comments section below.
Things To Consider Before Buying Acne Control Products
When dealing with acne-prone skin, ingredients play an essential role. Harsh and chemical ingredients can damage the skin. Therefore, always opt for products with gentle or mild ingredients suitable for acne-prone skin. Avoid products that contain parabens and alcohol. Pick products with ingredients such as salicylic acid that unclog skin pores, benzoyl peroxide that kills acne-causing bacteria, and adapalene that helps regulate oil production.
Hydration And Moisturization
One of the causes of acne is excess oil production, but it does not mean that acne-prone skin does not need moisturization at all. Go for products that contain hyaluronic acid and glycerine. Avoid anything that contains oils as it can aggravate your condition.
Exfoliation is essential to remove the dead cells from the skin, which can make your skin look dull and lifeless. For acne-prone skin, natural and mild exfoliants are recommended. Avoid going for exfoliants that contain chemicals or harsh additives. You may pick products that contain AHAs and BHAs. These acids help clear dead skin cells and prevent acne.
Do not compromise on the quality of the products when it comes to acne-prone skin. Ensure that the product you are planning to buy is clinically tested and dermatologically approved.
Frequently Asked Questions
Can acne control products help with hormonal acne?
While acne control products can help with mild breakouts, it is best to see a dermatologist first for hormonal acne, which includes cystic acne.
Can acne control products help fade acne scars?
Yes, some acne control products may aid in reducing the appearance of acne scars. The Lotus Herbals Basiltone Cucumber & Basil Clarifying & Balancing Toner which contains basil leaf extract and the FabIndia Tea Tree Toner may aid in reducing acne marks.
Are acne control products non-comedogenic?
Yes, the Neutrogena Oil Free Acne Face Wash and the Lotus Herbals Basiltone Cucumber And Basil Clarifying & Balancing Toner are some non-comedogenic acne products.
Can acne control products be used on sensitive areas like the eye area?
No. It is best to avoid using acne control products near the eye area to prevent it from going into the eyes and causing irritation.
// Recommended Articles:
Best Serums For Acne-Prone Skin Available In India
Top Acne Control Products For Clear Skin
Best Anti-Acne And Anti-Pimple Creams Available In India