Top 50 Beautiful Wavy Long Hairstyles To Inspire You
Stylish, versatile, and gorgeous hairstyles that bring out the inner Goddess in you.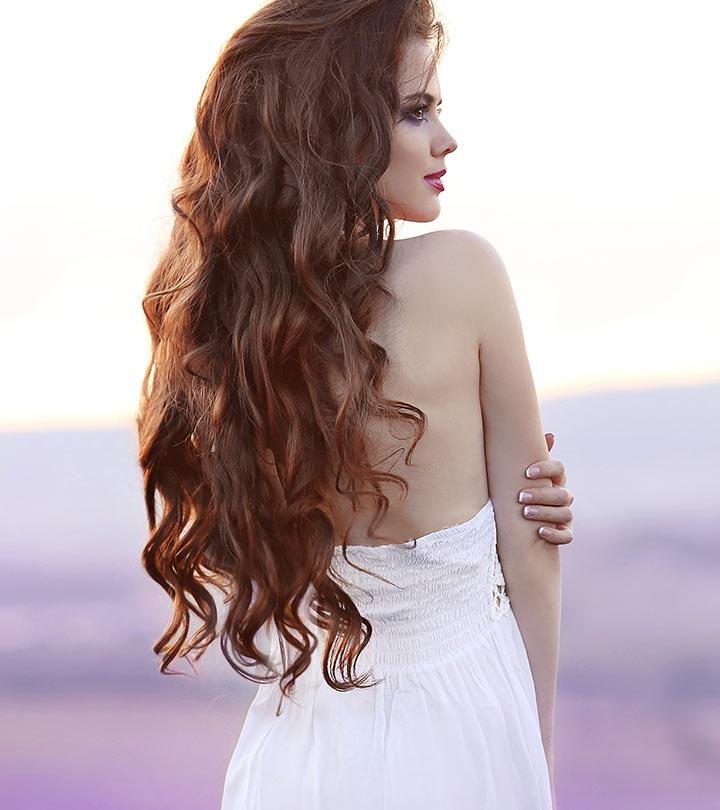 Long wavy hairstyles make you look like a goddess no matter what you wear. It is super feminine, and girl, you can rule the world with that hair! Gone are the days when trendy hairstyles were made for straight hair only! If you have natural waves and want to style them in a stunning hairstyle, we have just what you need. Here are some hairstyles to experiment with to make you look enchanting. Keep scrolling!
1. Textured Soft Waves With Volumized Crown:
Let your layered waves embrace your shoulders and get their ends feathered in an outward direction. The short chin-length side bang has made the hairstyle quite charming.
3. Jet Black Intense Waves with Side Sweep:
Create intense waves in your side-parted hair and let them rest on one of your shoulders casually. In chorus, an elegant side sweep covering a certain part of your eye should amp up your sex appeal.
4. Fiery Red Layered Waves with Curly Ends:
If 'bright, bold and beautiful' is what defines your signature style the best, these wavy layers with curly ends should not be skipped by you. Stick to the fiery red shade in order to make the most of your effort.
5. Simple Middle-Parted Layered Waves with Wispy Points:
When it comes to getting a casual look with long wavy hair, this should be the ideal choice for everyone. Just leave your center-pated layers free and give texture to their ends for a wispy flair.
6. High Wavy Ponytail with Messy Hair Wraps:
Pull all your waves at the crown and secure them with an elastic band. Now, take a few hair strands and wrap the base of the high ponytail with them in an unorganized way. Absolutely gorgeous! Isn't it?
7. Semi-High Wavy Ponytail with Lovely Poof:
Getting this sizzling look is quite easy. Just create a huge poof at the top by teasing the hair as well as using lots of hairspray and turn rest of the waves into a semi-high ponytail.
8. Side-Parted Waves with Side Bang and Curly Ends:
If you have naturally wavy hair, there is no need of fussy styling techniques to make it look good. Teased crown, long side bang and curly ends are enough to give it a differently beautiful appearance.
9. Wavy Ponytail with Volumized Top and Brief Side Bang:
This low ponytail with delicate waves may seem to look like a boring hairstyle itself. But combine it with the loose puffed up top and that precise side bang, you will understand why we fell in love with it easily.
10. Smooth Wavy Ponytail with Short Side Part:
Long wavy hair can make you look extremely smart. All you need to do is smoothen up the top hair and create a low side ponytail. It will add a sporty vibe to the waves almost instantly.
11. High and Wavy Side Ponytail with Fringes and Hair Wraps:
A high side ponytail can give wavy hair a whole new dimension by accentuating the texture of the locks. To make it even more striking, add thick front fringes and a simple hair wrap to it.
12. Textured Waves with Dramatic Side Sweep:
Texture can give waves a wonderful hold and that is why textured waves are so very much in fashion these days. That long wavy side sweep has given the entire look a dramatic retro effect.
13. Side Braided Loose Waves with Layers:
Let your frequently layered waves relax on your shoulders. Braid up a thin section of hair at the front of your head and secure it at one side. Now, here is a chic and glamorous you!
14. Relaxed Waves with Braided and Teased Top:
This is a totally unique hairstyle, which needs you to create two side parts and braid up the hair present between them. The loose top hair should be teased and the rest of the hair should be let free. You can even jazz up the look just by wearing a nice metal head chain.
15. Multi-Braided High Wavy Ponytail with Braided Wrap:
This is another high ponytail made with long wavy locks. However, those neat braids covering the top section and the braided wrap surrounding the pony have glammed up the look significantly.
16. Single Braided Wavy Hair with Soft Layers:
When it comes to looking elegantly beautiful, nothing can be better than this chic yet classy hairstyle. Start with middle-parting your wavy layers. Then, braid the first layer up at one side and let the same cuddle your face on the other.
17. Sleek Wavy Layered Hair with Inward Curly Ends:
Sleek polished waves with silky smooth texture are great for adding style to long tresses. If you want something more, curl up their edges in an inward direction and you are ready to go.
18. Loose Messy Side Braid on Side-Parted Waves:
Side-part your long beautiful wavy hair and smoothen it up. Now, turn it into a low side braid that is extremely loose and very much sexy. Doesn't it look stunning?
19. Double-Parted Braided Hairdo with Highlighted Waves:
Make two side parts on both sides of your head and braid up the hair in between them. Once you reach the crown, turn the braid into a high half ponytail. The rest of the waves should be left loose and you may add bright highlights to them, if you wish.
20. Fringed Wavy Side Braid with Soft Side Bang:
If you are wondering how to achieve the most feminine look, here is your solution. Gather all your waves at one side and braid them up loosely. The front fringes and delicate side bang have added to this girly look to a great extent.
21. Layered and Outward Feathered Waves with Bangs:
In this long wavy hairstyle, the layered locks are feathered precisely in an outward direction. The side bangs reaching the cheekbones and the textured ends of the waves have helped in spicing the look up.
22. Waves with Puffy Crown and Textured Curly Ends:
This sophisticated hairstyle is enough to make you the center of attraction in any event. Add a little volume to your crown and get the ends of your wavy layers curled up. Those luscious locks should cascade your back just like a waterfall.
23. Semi-High Wavy Ponytail with Textured Edges and Messy Finish:
At first, tease the top hair and give it a messy finish. Then, pull all your waves back together and create a semi-high ponytail. The ends of the waves should be textured in order to get a wispy flair.
24. Side Hairdo with Smooth, Brushed Back Waves:
Volumize the hair at both sides of your head by teasing and brush it back. Smoothen it up by applying lots of mousse. Now, make a side ponytail and let it flow down your shoulder gracefully.
25. Simple Double-Braided Waves with Middle Part:
Here comes one of the best wavy hairstyles for long hair that can be tried by anyone. It features a center part, loose wavy hair flowing down the shoulders and two thin side braids secured at the back together.
26. Spiral Waves with Beautiful Side Sweep:
These long spiral waves go excellent with all types of face shapes and you can achieve a flattering look by sporting it rightly. However, don't miss out that pretty side sweep swinging over the eye.
27. Soft Side Waves with Rolled Up, Puffy Top:
Roll up your top hair, puff it up considerably and then apply hairspray generously to get great hold. Your long wavy locks should be gathered at one side for a soft and subtle look.
28. Messy Wavy Updo with Multiple Bangs:
Long wavy hair and messy updo go hand in hand. Add substantial volume to your crown area, give a slight messy effect to your waves and finally come up with a semi-high updo. Let multiple layered and wavy bangs hug your face lovingly.
29. Low Bun with Highly Textured Waves:
This is a simple low bun formed at the nape of the neck. However, the rest of the wavy locks should be given a messy effect and textured intensely. It is a highly urbane look to try with super stylish outfits.
30. Messy Side Ponytail with Intense Waves and Zigzag Part:
Well, it is another side ponytail that is made with long layered hair with intense waves. You can add a twist to the look by opting for a zigzag part.
31. Lovely Waves with Textured Curly Ends:
Side-part your thick wavy hair and tuck them behind your ears for a tidy look. Now, divide the ends of the locks in small sections and add texture to them. Isn't it super easy an one of the best hairstyles for long thick wavy hair?
32. Airy Waves with Wispy Points and Hat:
These nice airy waves are just perfect for a cool casual look. Also, check out those wispy points and that smart black-and-white hat. Haven't they jazzed up the entire look?
33. Glossy Spiral Waves with Layers and Deep Side Part:
Start with making a deep side part in your locks. Now, apply a huge amount of serum to add a glossy effect to the upper part of the hair and turn the lower sections into beautiful spiral waves.
34. Dazzling Layered Waves in Pink and Blue:
There is no need of fussy hairdos when you have such exclusively colored dazzling hair. Just opt for these shades of bright pink and electric blue for coloring your layered waves and be ready to snatch the attention of others.
35. Side-Shaved Lustrous Waves with Twisted Side Sweep:
Shave one side of your head and gather all the lustrous waves to the other side. Sweep the front section over the eye, twist it up and secure it at the back. A very unique approach – we must say!
36. Brushed Back Half Ponytail with Wavy Hair:
Brush your front hair back and turn it into a half ponytail right at your crown. Let the rest of your flowy waves stay loosely over your shoulders. A very sweet and cute hairstyle it is.
37. Shiny Fringed Waves with Highlights and Lowlights:
This hairstyle is quite simple yet fascinating. The choice of highlights and lowlights has added a polished effect to the waves, while the rounded front fringes have complemented the look flawlessly.
38. Wavy Ombre Layers with Middle Part and Curly Ends:
In this apparently simple hairstyle, the long wavy locks are middle-parted and kept intact all through the upper section. However, they have been given an ombre effect of chocolate brown to dark brown downwards with beautifully curled ends.
39. Highlighted Layered Waves with Volumized Sides:
Tease the hair at the sides of your head in order to volumize those sections and add a few true red streaks of hair to your bright copper red layered waves. Simple and eye-catching!
40. Wavy Side Ponytail with Puffy Crown and Side-Swept Bang:
Make a side ponytail at the nape of your neck and show off those wavy ends of your hair in a stylish manner. A puffy top and a smooth side sweep will make the look even more attractive.
41. Airy Waves with Textured and Highly Twisted Top:
Texturize your top hair and twist it up until you come up with a nice flowery structure swinging charmingly over your forehead. Pull the waves from both sides back at the crown and create a semi-high-pony with wispy points.
42. Twisted Bun Half Updo with Loose Curly Waves:
This is basically a half updo in which the front waves are pulled back and turned into a twisted bun, while the rest of the waves are left loose over the shoulders elegantly. This is one of the easiest long wavy hairstyles to go with.
43. Messy Loose Waves with Pigtail Braided Ends:
Add volume to your crown and give your waves a messy effect too. Now, divide the hair into two loose sections and braid them up slackly starting from the underneath of your collarbones. Also, there is no need of using elastic bands at the ends of the braids.
44. Simple Curly Half Updo with Front Fringes:
If you want to try something new then try this simple hairstyle for wavy long hair. The high bun has added height to the crown, while the front fringes and the loose locks have balanced it off perfectly.
45. Side Fishtail Braid with Loose Waves and Long Side Sweeps:
Give your feminine quotient a significant boost by styling your long waves in this super stylish way. Long side sweeps, loose wavy hair surrounding the side fishtail braid and the pretty hair clip have made the look glorious.
46. Middle-Parted Beachy Waves with Volumized Crown:
Tease your crown and volumize it in order to create a bouffant effect. Now, middle part the remaining front hair and turn your locks into enviable beachy waves.
47. Loose Hair-Wrapped Side Ponytail with Wavy Locks and Bang:
This Selena Gomez-look is sure to impress women like you with long wavy hair. Create a loose side ponytail with your textured as well as layered waves and wrap it up with a section of hair. This is one of the best hairstyles for wavy long hair with bangs to go with.
48. Romantic Side Hairdo with Waves and Headband:
Roll up your front waves and secure it at the back. Now, gather all your locks at one side and give a messy finish to it. Wearing a headband can also help you create an illusion of having a puffy top. A perfect hairstyle for a romantic date!
49. Messy High Ponytail with Hair Wrap and Intense Volume:
Make a high ponytail right at your crown and wrap its base with a certain section of hair. Now, tease the wavy pony a lot in order to create a messy voluminous look. You can use hairspray to get proper hold of it.
50. Tousled Waves with Mini Bouffant, Sexy Fringes and Bow:
Volumize the hair at your crown in order to create a mini bouffant and adorn it with a nice bow! Let your tousled waves stay over your shoulders in a relaxed manner. Also, add a touch of elegance to the entire look by adding a few soft front fringes.
It is surprising how a picture-perfect season like winter can affect your wavy and curly tresses. Thankfully, following some simple yet effective maintenance tips can help. All you need to do is practice the winter wavy and curly hair tips to keep your tresses healthy and beautiful, despite the snow and cold. Stop using heat on your hair, apply a hair conditioner after shampooing, massage your scalp and hair with hot oils, protect your hair from sun and pollution, stay hydrated, sleep properly, and decrease your caffeine and alcohol intake. So, scroll up, learn these tips properly, and care for your curls and waves.
Frequently Asked Questions
Is long wavy hair attractive?
Yes. It is commonly believed that having long, wavy hair is the epitome of femininity.
Is step cut good for wavy hair?
Yes, a step cut is good for people with thick, wavy hair trying to look edgy.
The following two tabs change content below.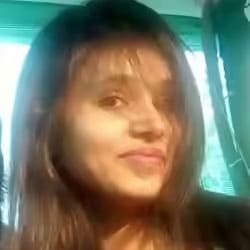 Jyotsana Rao is an engineering graduate from NIT, Nagpur, who discovered her love for writing during her undergraduate days. She...
more