How Does Dark Chocolate Benefit Your Health? + Picking The Right Dark Chocolate
Dark chocolate is made from the seed of the cocoa tree. It is loaded with nutrients and is one of the most powerful sources of antioxidants on the planet. Of course, it tastes sinfully sweet – but indulging in it doesn't have to make you feel guilty anymore!
Science tells us amazing things about dark chocolate. It boosts overall health and also cuts down heart disease risk. Well, there's more to dark chocolate that we all must know.
The Science Of Dark Chocolate
The fact that dark chocolate has been treasured since 2000 BC tells us a lot about it. It contains 50-90% cocoa solids, cocoa butter, and sugar. It may contain traces of butter too – though unlikely in most cases.
The much-discussed goodness of dark chocolate comes from its cocoa content. Cocoa is replete with plant chemicals (called flavanols) that may protect the heart. It contains two to three times more flavanol-rich cocoa solids than its milk cousin.
These flavanols promote the production of nitric oxide, which relaxes the blood vessels and enhances blood flow. This helps lower blood pressure and ultimately enhances heart health (1).
These flavanols can also increase insulin sensitivity and possibly cut down diabetes risk (2).
The other important nutrients in dark chocolate include iron, magnesium, copper, zinc, and phosphorus – all of which contribute to your overall health (including cancer prevention) (3).
There are more ways dark chocolate can enhance your health and well-being. Having a piece of this delicacy every day can go a long way in keeping you healthier and fitter. Scroll down to find out how.
How Does Dark Chocolate Benefit You?
The cocoa flavanols in dark chocolate contribute to most of its benefits. These flavanols have antioxidant effects that promote heart health, help fight cancer, and even boost brain function. Dark chocolate might also aid weight loss.
1. Promotes Heart Health
The cocoa flavanols (or flavonoids), as we discussed, can promote heart health. Reports suggest looking for dark chocolate bars with a cocoa content of 70% or more (4).
Studies show that eating dark chocolate more than five times a week can cut the risk of heart disease by 57% (5).
In yet another study, cocoa powder was found to lower oxidized LDL cholesterol levels in men. Cocoa had also increased HDL cholesterol levels (6).
It is not LDL but oxidized LDL that is a problem. The antioxidants in cocoa prevent the LDL from getting oxidized (7).
2. May Help Fight Cancer
One report suggests that cocoa flavanols can help fight cancer (8). The report, however, recommends cocoa powder over dark chocolate due to the saturated fat content in the latter. But consuming dark chocolate in limited amounts shouldn't be a problem.
According to the American Cancer Society, the flavanols in cocoa beans may help reduce damage to cells (9). This attribute of cocoa in dark chocolate may potentially offer cancer protection.
In rat studies involving colon cancer, dark chocolate was found to reduce cancer cell proliferation and the related inflammation (10). Consumption of dark chocolate had also improved DNA resistance to oxidative stress. Daily intake of flavanols (either from cocoa or dark chocolate), along with flavonoids from a regular diet, can be a natural approach to prevent colon cancer (11).
Dark chocolate cocoa also contains high concentrations of catechins and procyanidins that fight oxidative stress and chronic inflammation – both of which are risk factors for cancer (12).
3. May Aid Diabetes Treatment
The flavonoids in dark chocolate can improve insulin resistance and reduce oxidative stress – the latter is considered a culprit for the former (13).
However, reports hint that dark chocolate may have some adverse effects (although only rarely) on people who have diabetes. But this is yet to be validated by strong research.
4. Boosts Brain Function
In a study conducted on five healthy subjects, the intake of dark chocolate was found to increase gamma frequency in the cerebral cortical regions of the brain. These are the areas involved in sensory processing and memory (14).
In a second study conducted by the same team, dark chocolate increased the gene expression of genes involved in neural signaling (15). The study concludes by stating that the higher the concentration of cocoa in dark chocolate, the more the positive impact on memory, mood, and cognition.
Consumption of cocoa drinks was also associated with improved brain blood flow and enhanced brain oxygen levels and nerve function (16). Cocoa was also found to benefit elderly individuals with mental impairment (17).
Cocoa flavanols in dark chocolate also improve mood and help beat stress (18).
Dark chocolate also contains a compound called epicatechin, which was found to reduce brain damage in the eventuality of a stroke (19).
5. May Aid Weight Loss
Research suggests dark chocolate may have a role to play in weight loss. It may decrease the expression of genes involved in fatty acid synthesis. This reduces the digestion and absorption of fats and carbs, thereby increasing satiety (20).
Consumption of dark chocolate was also associated with a reduction in weight circumference in normal weight obese women (a condition that involves excess body fat with a normal body mass index) (21).
6. May Enhance Your Vision
Experts hypothesize that the cocoa flavanols in dark chocolate improve the availability of oxygen and nutrients to the blood vessels in the eyes. This may boost vision health (22).
In another study, dark chocolate exhibited a better ability to improve visual acuity than its white counterpart. This effect was only temporary (for about two hours), however. The long-term effects of dark chocolate on vision health need further research (23).
7. Promotes Gut Health
Human volunteers who drank cocoa-rich chocolate milk found higher levels of beneficial bacteria in their intestines (24). This was in a matter of four weeks.
Research also likens the effects of cocoa on the human digestive system to that of probiotics and prebiotics (25). Dark chocolate can positively modulate the intestinal microbial species, thereby promoting gut health.
The good microbes in the gut, namely Bifidobacterium and lactic acid bacteria, feast on dark chocolate. These bacteria ferment dark chocolate and produce anti-inflammatory compounds (26).
8. Protects Your Skin
The flavanols in dark chocolate can protect the skin against sun damage. Studies show that dietary flavanols from cocoa offer photoprotection and improve dermal blood circulation (27).
These benefits may have come as a surprise – given the bad reputation chocolate usually has. But then, dark chocolate is different. This has got to with the nutrients it contains.
What Is The Nutritional Profile Of Dark Chocolate?
Calorie Information
Amounts Per Selected Serving
%DV
Calories
605(2533 kJ)
30%
From Carbohydrate
185(775 kJ)
From Fat
388(1624 kJ)
From Protein
31.5(132 kJ)
From Alcohol
~(0.0 kJ)
Carbohydrates
Amounts Per Selected Serving
%DV
Total Carbohydrate
46.3 g
15%
Dietary Fiber
11.0 g
44%
Starch
~
Sugars
24.2 g
Fats & Fatty Acids
Amounts Per Selected Serving
%DV
Total Fat
43.1 g
66%
Saturated Fat
24.7 g
124%
Monounsaturated Fat
12.9 g
Polyunsaturated Fat
1.3 g
Total trans fatty acids
0.0 g
Total trans-monoenoic fatty acids
0.0 g
Total trans-polyenoic fatty acids
0.0 g
Total Omega-3 fatty acids
34.3 mg
Total Omega-6 fatty acids
1230 mg
Protein & Amino Acids
Amounts Per Selected Serving
%DV
Protein
7.9 g
16%
Vitamins
Amounts Per Selected Serving
%DV
Vitamin A
39.4 IU
1%
Vitamin C
~
~
Vitamin D
~
~
Vitamin E (Alpha Tocopherol)
~
~
Vitamin K
7.4 mcg
9%
Thiamin
0.0 mg
2%
Riboflavin
0.1 mg
5%
Niacin
1.1 mg
5%
Vitamin B6
0.0 mg
2%
Folate
~
~
Vitamin B12
0.3 mcg
5%
Pantothenic Acid
0.4 mg
4%
Choline
~
Betaine
~
Minerals
Amounts Per Selected Serving
%DV
Calcium
73.7 mg
7%
Iron
12.0 mg
67%
Magnesium
230 mg
58%
Phosphorus
311 mg
31%
Potassium
722 mg
21%
Sodium
20.2 mg
1%
Zinc
3.3 mg
22%
Copper
1.8 mg
89%
Manganese
2.0 mg
98%
Selenium
6.9 mcg
10%
Fluoride
~
A bar of dark chocolate (100 grams) with 70-80% cocoa content contains about 600 calories. That is a lot, but obviously, you aren't going to consume 100 grams of dark chocolate every day (we don't recommend you do that either).
One ounce of dark chocolate (28 grams) contains about 3 grams of fiber, 27% DV of manganese, 25% DV of copper, 19% DV of iron, and 16% DV of magnesium.
That's an impressive nutritional profile. But then, not every dark chocolate is created equal. There are a few things to keep in mind before you go ahead and pick your bar of dark chocolate.
How To Choose The Healthiest Dark Chocolate
No matter how powerful the benefits, dark chocolate does have a side that is, well, dark.
What Are The Side Effects Of Dark Chocolate?
Owing to the caffeine in dark chocolate (and chocolate, in general), excess intake can lead to anxiety issues (28). Hence, consume it in moderation.
Dark chocolate does have great benefits for the heart. But the caffeine it contains might cause irregular heartbeat in susceptible individuals (29). Hence, moderation is key.
Other Issues With Caffeine
The caffeine in dark chocolate may also aggravate the following conditions (individuals with these conditions must consume dark chocolate in moderation):
Diarrhea
Glaucoma
High blood pressure
Irritable bowel syndrome
Osteoporosis
• Potential Issues During Surgery
Cocoa might interfere with blood sugar control during and after surgery. Hence, stay away from cocoa (dark chocolate) at least two weeks before a scheduled surgery.
Cocoa might interfere with blood sugar control in some diabetes patients (30). More research is ongoing in this regard. Please check with your doctor if you can have dark chocolate if you have diabetes.
For pregnant and breastfeeding women, dark chocolate (and other chocolate, in general) is safe in normal amounts. Don't go overboard (due to its caffeine content) (31). Consume in moderation.
Conclusion
It would be an understatement to say that dark chocolate is one of the most loved foods on the planet. It is rich in antioxidants that offer excellent benefits. Just keep in mind to consume it in moderation – and you shall be all set to receive the blessing of a lifetime!
Do you like dark chocolate? What is your favorite brand? Let us know by leaving a comment in the box below!
Expert's Answers For Readers' Questions
How is dark chocolate different from milk chocolate?
While dark chocolate contains the most cocoa content, milk chocolate is primarily made of milk solids. Dark chocolate also tastes slightly bitter, as opposed to its cousin that tastes milky.
Does dark chocolate contain caffeine?
Yes. In fact, it contains more caffeine than regular milk chocolate. This is because of the high cocoa content in dark chocolate.
How much dark chocolate can you eat in a day?
You may want to stick to 1 to 2 ounces of dark chocolate per day. This can translate to 1 to 2 chocolate 'squares' in a dark chocolate bar.
References
Recommended Articles:

The following two tabs change content below.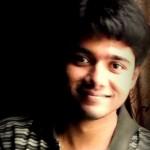 Latest posts by Ravi Teja Tadimalla (see all)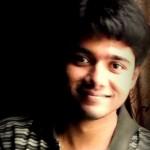 Ravi Teja Tadimalla
Ravi Teja Tadimalla is a Senior Content Writer who specializes in writing on Health and Wellness. He graduated from SRM University, Chennai, and has been in the field for well over 4 years now. His work involves extensive research on how one can maintain better health through natural foods and organic supplements. Ravi has written over 250 articles and is also a published author. Reading and theater are his other interests.