Top 10 Bollywood Bridal Makeup Looks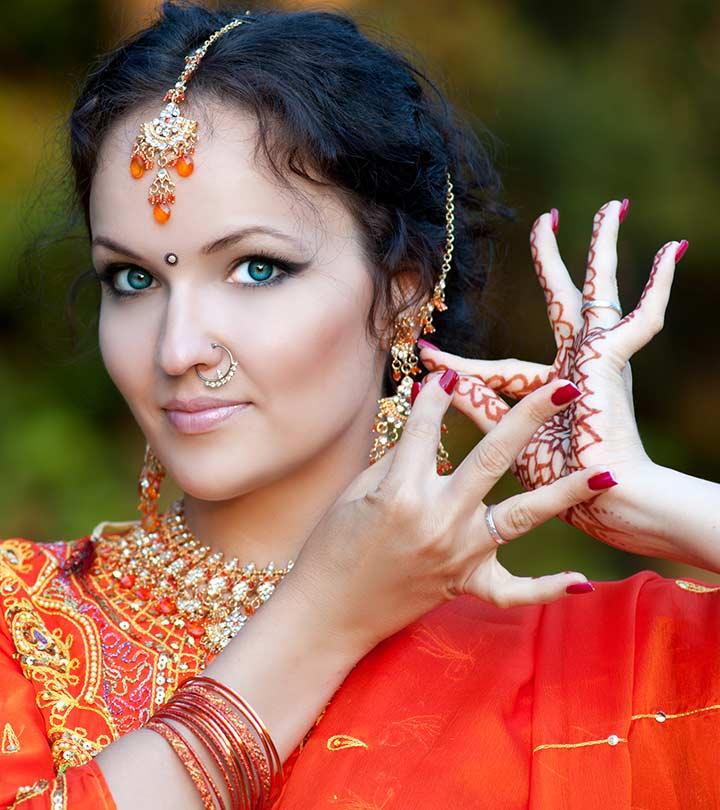 Weddings are a very special occasion in any woman's life but it's even more special for the rest of us if it's a celebrity wedding. Most of us dream of a great lavish wedding and these dreams start from those beautiful wedding pictures and tales of our favorite actresses.
On the wedding day, all eyes are on the celeb at all times and though many try to keep their weddings private, hardly any have succeeded.
Bollywood Bridal Makeup Looks
While we all want to look and feel like a celebrity sometimes, we are not sure of what would look good on us. So here I have compiled a list of the best Bridal makeup looks from our very own desi celebs.
1. Aishwarya Rai's Bridal Look:
Yes, we had to start with this one. All of India had their eyes on the wedding of Aishwarya and Abhisekh. All paparazzi went to extreme levels to get insights into the wedding but there were very strict rules and no entrance for Cameras. That's why most of the pictures were taken with mobiles. We found the best one and wanted to show you the beautiful look Aishwarya did for her wedding- Smokey eyes and minimal makeup. She wore lots of jewellery and head gear and did not want a lot of colours on her face. She went for subtle makeup with a red lipstick. This actress bridal makeup looks the best.
2. Kareena Kapoor's Wedding Look:
The most talked about Celebrity wedding of 2012 was the wedding of Saif Ali Khan Pataudi with Kareena Kappor. Kareena wore the Sharara passed on to her by her mother -in-law Sharmila Tagore Pataudi Khan. It was restored and was made contemporary by Manish Malhotra and we simply love Kareena's look. The jewellery and the sharara made her look the ideal begum of pataudi. Her makeup was simple with a little bit of definition to the eyes and lips were kept simple.
3. Lara Dutta's Wedding Makeup:
Lara and Mahesh Bhupathi decided to go for a Christian wedding. She wore a beautiful white wedding dress and kept her hair in a beautiful updo and away from the face. The hair accessories she wore looked perfect for the occasion. We loved her makeup with smokey eyes and nude lips.
4. Shilpa Shetty's Wedding Look:
When Shilpa married Raj Kundra, she wore a beautiful red saree with lots of embroidery and stone work. Shilpa Shetty in Red Saree looks so beautiful here. We love her long braid at the back covered in white gajra. Shilpa's eyes stood out really well and her face makeup was subtle. She wore a maroon lipstick and kept all of the look quite balanced to go with the heavy outfit.
5. Kareena Kapoor's Wedding Look:
We included two looks because this one was so good that we could not resist. Kareena wore a Manish Malhotra Red lehenga which was very beautiful with detailed work on the whole choli as well as the pallu. The pallu had small details on the ends like 'Latkans'. Also for this look, she went for a black smokey eyes and nude lips.
[ Read:Alia Bhatt Without Makeup ]
6. Esha Deol's Wedding Look:
Esha went for a totally traditional look for her wedding. Hey makeup was subtle and she wore a juicy red lip colour and very subtle eye makeup. We loved her simple glowing makeup.
7. Karishma Kapoor's Bridal Look:
Karishma wore a beautiful pink lehenga with gold details and her whole makeup was subtle too. Her eyes were done keeping in mind the lehenga using pink and gold colours. Her lips were done using a maroon lip colour. Overall very classic and simple look.
8. Ayesha Takia's Wedding Look:
Ayesha looks very beautiful in this white and gold lehenga. We love the makeup too. She looks dewy and glowing. The eyes are exaggerated using kohl and liners and subtle eye makeup. The cheeks have a hint of colour and the lips were kept pink.
[ Read: 15 Most Famous Bridal Makeup Experts in Delhi ]
9. Raveena Tandon's Wedding Look:
Raveena wore a traditional lehenga in red colour and she matched her lips with her lehenga. She kept the eyes subtle and just highlighted the eye shape. With lots of traditional jewellery, she looks very pretty in her wedding look.
10. Vidya Balan's Wedding Look:
Vidya wore a traditional South Indian red saree by Sabyasachi. She complemented this perfectly with sindoor and lot of gold jewellery. We absolutely love her Mallu wedding look here.
So these were our favorite Bollywood bridal makeup looks. Which is your top pick?
Image source: 1 , 2 , 3 , 4 , 5 , 6 , 7 , 8
The following two tabs change content below.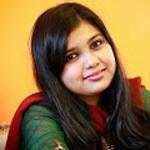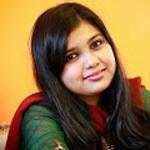 Shabby
A Blogger, a writer, Makeup hoarder and makeup fanatic- I love writing and love love trying new products and sharing my makeup ideas with the world. .