How Do Celebrities With Diamond Face Shape Style Their Hair?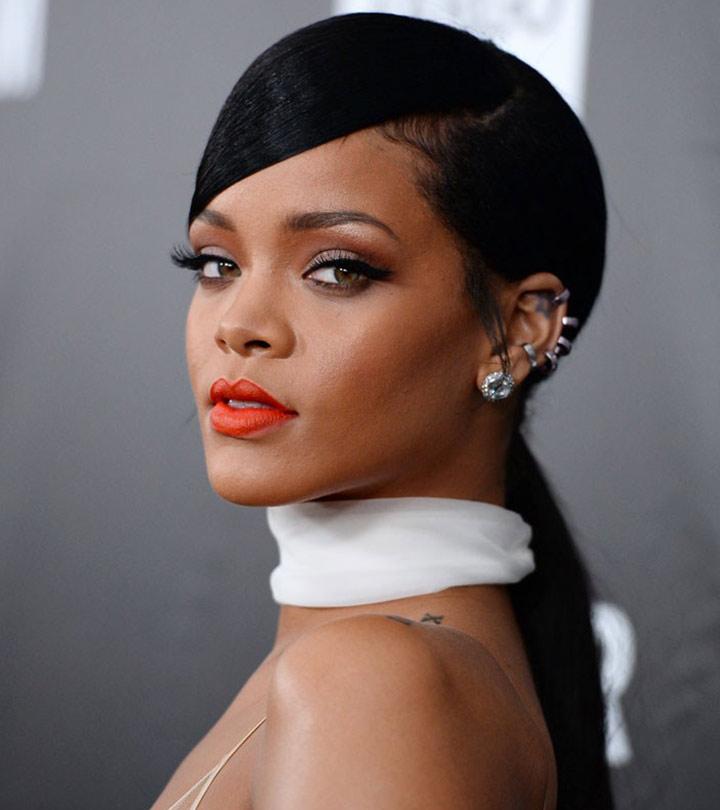 A diamond shaped face calls for a lot of care when selecting hair styles. A diamond face shape tends to have a very narrow hair line and also the chin tends to get very pointed. These are two factors to keep in mind constantly when picking a hairstyle for this face type.
If you're looking for some options to try, then browse through how these 10 diamond face shape celebrities have managed to look so fabulous with their choice!
Hairstyles of Celebrities with Diamond Face Shapes
Read below to know more about hairstyles the diamond shaped face celebrities sported on:
1. Viola Davis:
Viola is a celebrity who knows how to use her diamond face shape to get that perfect look with short hair! She uses the medium or short hair length very well that complements the diamond face type that she has been blessed with by keeping the hair off her face and taking the attention away from the rather sharp features that come with this face type.
2. Yvette Nicole Brown:
She is a good example of a celebrity who tries on various looks on a diamond face type that complements her chubby frame. If you notice she has a very apt length of hair till her shoulders which does not take off attention from her distinctive facial features.
3. Garcelle Beauvais Nilon:
She will stun you with the different kinds of hairstyles that can go with the diamond face shape. She carries the formal look very well with her rolled shoulder length hair that falls well on her diamond face type.
4. Tyra Banks:
She is known for her sharp facial features that make her stand out even in a crowd. This supermodel sure does know how to make such a face look good with her tresses that are coloured just right and falling on her shoulders. This helps her carry the semi-formal look that she mostly portrays.
5. Shilpa Shetty:
Though her face is long and oval as a whole, her sharp jaw line makes her face to be categorized under the diamond type. Shilpa is a well-known bollywood actress who is now a fitness guru to many. Her choice of medium and long hair is something that is not too common with the diamond face type but she sure does look stunning every time!
[ Read: Beauty Secrets of Shilpa Shetty ]
6. Koena Mitra:
This Hindi film actress has a very prominent looking diamond face type and her sexy body and fair complexion is well balanced with the kind of make-up and hair she wears. Again she is one person to look out for if you want a longer length with this face type.
7. Mallika Sherawat:
This sultry Indian and International movie actress knows how to make the attention shift from her hot body to her diamond shaped face which is well presented with good hair cover. Mostly seen in black hair her wide smile complements her entire look.
8. Rihanna:
Rihanna is a singer who can be distinctly identified to have a diamond shaped face. Her hairstyle has always been short, close to a bob cut and has always looked good with her body and face type.
9. Serena Williams:
Serena Williams is certainly a style icon of today for many women. This tennis star always keeps shoulder length hair and makes it look great on her diamond shaped face. Her dark complexion can be used well with the colour of her hair and does not overshadow her facial features.
10. Brandy Norwood:
This dusky beauty has a beautiful smile which attracts a lot of attention. Her curly back hair goes a little beyond the shoulder length, has good volume and thickness to it that makes it look good on her frame.
[ Read: Celebrity hairstyles ]
These are the prominent examples of hairstyles of celebrities with diamond face shapes. So, which among these you are going to carry on? We will be glad to know your views.
The following two tabs change content below.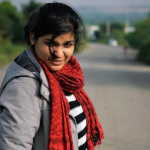 Anjali Sayee is a writer and an introvert. From studying Aeronautical Engineering and wanting to design her own airplane to writing articles on hairstyles, she has been on quite a journey. She believes that hair is one of the key factors that define a woman's personality. To quote her, "What's the first thing they do in the movies to show a personality change? Change the hair – because it has a life of its own." She's here to help you find the hairstyle you need. This bookworm is a self-professed Wholocker, a talented drummer, and an amateur photographer.