Top 60 Curly-Haired Celebrities To Inspire You
Check out how the brightest stars are wearing their curly hair and pick your favorite.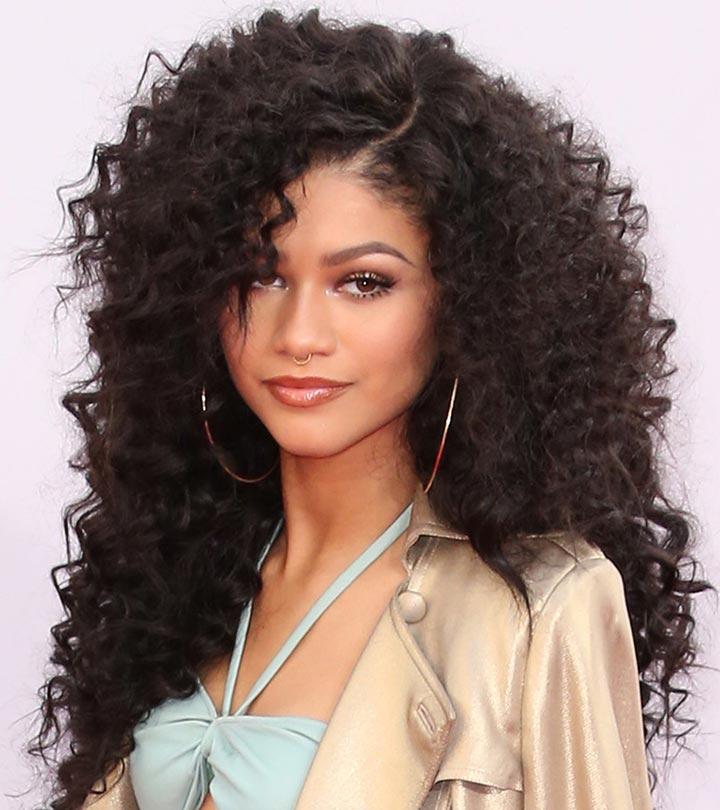 Tight ringlets, smooth swirls, and natural coils — curly hair is a dream!
Many of us look up to celebrities for our daily fashion and hair inspirations. However, celebrities with curly hair are now flaunting how their natural hair looks instead of constantly straightening and relaxing their textured locks! We wanted to celebrate this movement, so we made a list of some celebrities with naturally curly tresses. And we are sure some of these names will surprise you, as they sure did stun us. Keep reading to see if your favorite celeb has curly hair just like you!
60 Naturally Curly-Haired Celebrities
1. Taylor Swift
When Tay-Tay started out with her country melodies, her hair was her signature style. Over the years, she's gone for straighter locks, but every now and then, you'll see her sporting her natural curls.
2. Ariana Grande
Ariana Grande always sports her straight tresses in her signature ponytail. But, she recently posted this pic showing off her naturally curly locks, and they look stunning!
3. AnnaLynne McCord
For the early '00s kids, she will always be Naomi from 90210. Apart from her stunning fashion sense, AnnaLynne McCord has the hair of a goddess! Her curly locks are to die for, and she loves flaunting them.
4. Blake Lively
Serena van der Woodsen has the most amazing hair, so it was a no-brainer that they chose Blake Lively to play her. This gorgeous actress has equally gorgeous hair. If you've seen her daughter, you were probably shocked at her curly locks, but Lively has naturally curly hair that you can get a glimpse of every now and then.
5. Kerry Washington
Kerry Washington sports wavy or straight hair most of the time, but she actually has naturally kinky curls. She flaunts them occasionally, and when she does, it is a picture perfect moment.
6. Nathalie Emmanuel
Nathalie Emmanuel is either known as Missandei or Ramsay to her fans. Both of these characters are vastly different, yet equally enamoring. She's kept to her kinky locks for both franchises, and she looks incredible. Own it, girl!
7. Sarah Hyland
Apart from being a famous TV actress with incredible comic timing, Sarah Hyland is also an excellent singer. On top of that, she's a naturally curly-haired queen! While she mainly sports straight or wavy hair in Modern Family, she flaunts her curly locks on Instagram quite regularly.
8. Taraji P. Henson
Taraji P. Henson has naturally kinky hair that she loves to show off. Most movie roles require actresses to straighten their hair, so when I see a woman flaunt her naturally kinky curly locks, it makes me extremely proud.
9. Vanessa Hudgens
For those who think Vanessa Hudgens started her career with High School Musical – it wasn't. Her first acting role was in a movie called I. High School Musical, however, was certainly her big break. She has come a long way since then. This stunning actress is indeed curly-haired and in love with her tresses.
10. Joan Smalls
Joan Smalls is a supermodel and actress. She is the first Latina model to be the ambassador of Estée Lauder cosmetics, so believe me when I say that she is a role model for many girls around the world. This supermodel has naturally curly hair.
11. Lorde
Lorde's hair is as phenomenal as her songs. Her wild tresses have a personality of their own. Though she now wears it wavy or straight, I have to say that I love her curly locks.
12. Nicole Kidman
Nicole Kidman is one of my favorite actresses, all thanks to her fiery red curls. She has straightened her hair since then for movie roles and also because she didn't like her curly hair, something she now she regrets.
13. Salma Hayek
Salma Hayek has been in the film industry for almost 40 years now, and she has not aged at all. Her hair is naturally curly, and she loves to give us little glimpses of it every now and then on Instagram.
14. Gabrielle Union
Gabrielle Union has starred in many films like Bad Boys, Think Like A Man, and Bring It On. She mostly plays the popular girl, the girl everyone wants to be, and I think it suits her well. She has impeccable style. Did you know that Gabrielle Union is an author as well?
15. Chrissy Teigen
Chrissy Teigen is one of the coolest celebrity moms to ever exist. She has naturally curly locks, and while she always styles her hair different, she loves wavy and curly hair the most. She is awesome, and I'm sure that she is inspiring many women around the world.
16. Tori Kelly
Tori Kelly is one of my bestie's favorite singers. And why not? She has stunning vocal range and curly locks, both of which she loves to flaunt.
17. Keri Russell
Keri Russell is known for her long, curly locks. But, when she cut off her long locks, she said it felt liberating to have short hair. She loves displaying her curly locks. With perfect ringlets like that, who wouldn't?
18. Rita Ora
Singer Rita Ora catches everyone's eyes with her chic fashion sense. Her hair is gorgeous and naturally curly.
19. Jenny Slate
Stand-up comedian, actress, and author, Jenny Slate is a curly-haired vision. Did you know that she graduated from Milton Academy as the valedictorian? She performed a one-woman show regularly from 2008 to 2009 at the Upright Citizens Brigade Theatre.
20. Troian Bellisario
That's right, ladies! Your favorite Pretty Little Liars character (Spencer Hastings) has naturally curly hair. Well, at least the actress playing her does. Troian Bellisario has been a role model for many young girls, and it's great to see her flaunt her curly locks, especially now when many girls are doubting the beauty of their curly hair.
21. Halle Berry
Yes, the woman everyone wishes they were has curly hair. Curly hair officially wins! From being a Bond girl to Catwoman, Halle Berry is a very versatile actress. She started off her career by modeling. She is the only black actress to have won the Academy Award for Best Actress. We'll be seeing her in the next John Wick movie series, playing an assassin. Can't wait!
22. Leona Lewis
Leona Lewis is proof that dreams do come true. She won the third season of X Factor, and it's safe to say her life has never been the same. This curly haired queen is an actress, model, and animal welfare campaigner.
23. Selena Gomez
Selena Gomez's portrayal of Alex Russo made her our favorite character from Wizards of Waverly Place. With many hit albums, an incredible fashion sense, and stunning tresses, it's no surprise that many women look to Selena for inspiration. She suffers from Lupus, but she never lets it get the best of her. She is the executive producer of the hit TV series, 13 Reasons Why. While we've mainly seen her sport straight hair at the beginning of her career, she's been giving us glimpses of her naturally curly hair on Instagram recently.
24. Zendaya
Disney has introduced us to some incredible actors. Case in point – Zendaya. Zendaya, who stole our hearts as Rocky Blue in Shake It Up!, now stars as MJ in Marvel's Spiderman franchise. She shies away from showing off her crazy locks, and they're truly amazing. It's hard to believe that at one point she was insecure about her stunning curls.
25. Sarah Jessica Parker
Yes! Carrie Bradshaw is a naturally curly-haired fashionista. SJP mainly opts for a wavy or straight-haired look, but her natural hair makes her look like a lioness. I remember the times she would sport her curly locks on SATC, she always looked stunning.
26. Beyonce
Who the run the world?
Well, clearly Queen Bey does! She has sold over 100 million copies of her albums and has 22 Grammy Awards to her name. Talk about taking over the world! She changes her hairstyles constantly and always looks like a winner. This queen has naturally curly hair, thanks to her African roots.
27. Ashley Benson
Did you know that Ashley got into competitive dancing at the age of three? Talk about becoming career-oriented! Since then, she's starred in many movies. She played Hannah in the TV series Pretty Little Liars series, which gave her worldwide recognition.
28. Shakira
It's no secret that Shakira was born with curly hair. She has flaunted her natural locks in many music videos and concerts. She has won many awards for her God-given talent. Apart from being a singer, she is an entrepreneur and a goodwill ambassador for UNICEF.
29. Sara Sampaio
Sara Sampaio is a famous Victoria's Secret model who hails from Portugal. She was discovered at the age of 15. She has walked the ramp for top fashion designers like Elie Saab, Jean Paul Gaultier, and Marc Jacobs.
30. Julia Roberts
America's sweetheart, Julia Roberts, has naturally curly hair! She has won three Golden Globes and one Academy Award for her acting chops. She now stars in the Amazon Prime series Homecoming. She is of Irish, Welsh, Swedish, German, and Scottish blood, which makes her curly hair seem like a no-brainer.
31. Ashley Madekwe
Ashley Madekwe is a Nigerian-English actress who is famous for her roles in Revenge, The Secret Diary Of A Call Girl, and Salem. Her first motion picture was Cassandra's Dream by Woody Allen. She is currently acting in the series The Umbrella Academy.
32. Camila Alves
For the few of you who don't know, Camila Alves is Matthew McConaughey's wife. She is a model and designer. Born in Brazil, she became an American citizen in 2015. She has enviably thick and curly hair that is to die for.
33. Lupita Nyong'o
Lupita Nyong'o has won many hearts by playing strong women in the darkest of times. Who can forget her role in 12 Years A Slave? It earned her many awards, including the Academy Award for Best Supporting Actress. Being of Kenyan descent, it's only natural that she is a kinky-haired princess.
34. Ciara
Ciara is a singer, songwriter, dancer, and model. She started her career in 2003, but took her singing seriously much before that. She has some Irish blood in her family, which only amplifies the fact that she has naturally curly hair.
35. Jordin Sparks
Jordin Sparks sneaked into our hearts in the sixth season of American Idol. When she won, one of my friends even cried! She has many hit songs and awards that showcase her musical talent. I think she bears a slight resemblance to America Ferrera.
36. Jenna Dewan Tatum
Yes! Our favorite Step Up dancer has curly hair. I love how Jenna always tries new styles and flaunts her hair fearlessly.
She started her career as a backup dancer for Janet Jackson and is an ardent vegan.
37. Gigi Hadid
Yes, it looks like all the IT people of 2018 were born with curly locks. Gigi Hadid was named the International Model of The Year in 2016 by the BFC. Did you know that she was the captain of her school's varsity volleyball team? Oh, and she knows how to ride a horse! She was also the photographer of the Versus (Versace) Spring Summer 2017 campaign. Talk about being talented!
38. Emmy Rossum
Emmy Rossum is an actor, director, and singer (seriously, what am I doing with my life?). She has received many accolades for her performances in the movie The Phantom Of The Opera and TV series Shameless. Since then she has starred in many other films like Poseidon, Dare, and Beautiful Creatures. She is a relative of Vera Wang.
39. Jennifer Lopez
Who doesn't know Latina singer Jennifer Lopez? I bet no one! JLo has incredible hair, and she puts it on display 24/7. She is known not only for her singing but also her acting chops. She has a penchant for comedy and dramatic films. She is not only always working on her music and acting in a series called Shades Of Blue, but she's also the judge of the famous reality show World Of Dance. And she finds time to vacation too!
40. Meg Ryan
Sleepless in Seattle and You've Got Mail are my all-time favorite rom-coms. I believe there is no better pairing than Meg Ryan and Tom Hanks. Meg Ryan has incredible naturally curly hair that you'd need to get a perm for! Over the years, her curls have relaxed a bit, but you can still see their true texture every now and then.
41. Minnie Driver
Minnie Driver is of English and Scottish descent, which means fiery curly locks are naturally in her blood. She is an actress and a singer. She now stars in ABC's drama Speechless.
42. Tamera Mowry
Famous for her role in the TV series Sisters, Sister, Tamera Mowry is the perfect girl-next-door. She is one of the co-hosts for the show The Real. She was born in Germany and later moved to California. Both her parents served in the American Army.
43. Mariah Carey
Mariah Carey is famous for her supreme singing talent. She is known for her five-octave vocal range and, yes, her curly hair. She is of African-American, Afro-Venezuelan, and Irish descent. She has many hit songs and awards to her name. She took an interest in music from a very young age. It goes to show that when you're serious about your passion, it can take you a long way.
44. Solange Knowles
Since she is Beyonce's sister, it should come as no surprise that Solange is also a singer. Did you know that she was a backup dancer for Destiny's Child? She has written music for Beyonce, Kelly Rowland, and Michelle Williams. Her song Cranes In The Sky won a Grammy for Best R&B Performance.
45. Viola Davis
Actress and producer, Viola Davis is known for her flawless acting skills. She stars in the hit series How To Get Away With Murder and has acted in many amazing movies. She is the only black actor to have won the Triple Crown of Acting, i.e., an Oscar, an Emmy, and a Tony.
46. Alicia Keys
Alicia Keys always stuns us with her voice and her hair. She recently posted a picture of her new bob cut, and she looks gorgeous. This stunning songstress is indeed a natural curly-haired queen. Did you know that she studied at the prestigious Juilliard School?
47. Thandie Newton
Actress Thandie Newton has curly hair but she used to sport relaxed hair. She decided to let her relaxed hair grow out and embrace her luscious curls after watching Chris Rock's documentary Good Hair. It showed her how harmful lye (an ingredient used in relaxers) is for hair. This stunning actress has a BAFTA award and an Emmy to her name, and is currently starring in Westworld and Line Of Duty.
48. Sanaa Lathan
Sanaa Lathan is an actress who graduated from UC Berkeley. She was nominated for a Tony Award for her role in A Raisin In The Sun. Her name means artistry in Swahili. She now stars in the show The Affair and the Netflix movie Nappily Ever After.
49. Crystal Westbrooks
Crystal Westbrooks became famous on Instagram by posting images of her modelling life. She stars in the reality show The Westbrooks. She has three sisters who star with her on the show.
50. Yaya DaCosta
Yaya DaCosta stars in the medical drama Chicago Med. She majored in Africana studies and International Relations at the prestigious Brown University. She starred in the Lifetime television film Whitney Houston, where she portrayed the singer. Her acting has been highly praised by many critics.
51. Jada Pinkett Smith
Have you tuned in to the new season of Red Table Talk yet? It is incredible! Jada Pinkett Smith is known for her roles in The Matrix, Gotham, and A Different World. Will Smith says he knew they had a connection the first time he spoke to her.
52. Willow Smith
Like mother, like daughter. Willow Smith catapulted to stardom with her hit song Whip My Hair. After touring, she shaved her hair off because she was fed up of it. They talk about it on Red Table Talk, so be sure to check it out!
53. Sandra Bullock
Seriously, all of my favorite actresses are on this list! Sandra Bullock won an Oscar and a Golden Globe for her role in The Blind Side. In addition to being an actress, she is also a producer and has her own production company called Fortis Films.
54. Mila Kunis
Mila Kunis was born in Ukraine and later moved to the US. She is known for her role as Jackie Burkhart in the hit sitcom That 70's Show, where she acted alongside her now-husband Ashton Kutcher. She voices Meg Griffin on The Family Guy. Her first television appearance was on the show Days Of Our Lives.
55. Kelly Rowland
Former Destiny's Child singer, Kelly Rowland has naturally kinky curly hair. She has won four Grammy nominations, one Billboard Music Award, and two Soul Train Music Awards. Did you know that Destiny's Child got their name from the Book of Isaiah?
56. Rihanna
RiRi is an incredible singer. She many hit songs like SOS, Umbrella, and Work. She has great taste in style and hair as well! I mean, have you seen her hairstyles? They're to die for!
57. Jessica Alba
Co-founder of The Honest Company, actress Jessica Alba has come a long way. She attended the Atlantic Theater Company and has acted in many movies since then.
58. Andie MacDowell
Andie MacDowell's hair is OTT. She has naturally curly locks that are killer! For those of you who don't know who she is, check out the film Four Weddings And A Funeral. She most recently starred in the drama Love After Love.
59. Meghan Markle
Before she became a Duchess, Meghan Markle starred in the legal drama Suits. She quit the show after her engagement to Prince Harry. Since she sports straight hair all the time, there are hardly any pictures of her with her natural kinky locks.
60. Jennifer Lawrence
Like I said, every icon in 2018 has naturally curly hair. In her interview with David Letterman, JLaw said that she had curly hair when she was eleven and that it was like an afro. Now, though, her hair has lost its curly texture and become more relaxed.
Curly hair can become dry if the natural sebum production is disturbed by various reasons such as over-washing, excessive styling, or using the wrong hair care products. You can tell if you have dry curly hair if it is dull, rough, frizzy, and tangles easily. Simple tweaks such as conditioning regularly and having a dedicated hair care routine can fix dry curly hair. Try out the hair care tips mentioned above to get soft and smooth hair. Besides a regular hair care routine, curly hair needs more love and care than other hair types. So, scroll up to read the few changes you need to incorporate into your daily hair care routine. Once you start following these tips, your hair will be hydrated, bouncy, healthy, and beautiful.
Frequently Asked Questions
Is Khloe's hair naturally curly?
Yes. Khloe Kardashian has naturally curly hair.
Is curly hair rare?
Curly hair is common in people of African descent. 15% of people of European descent have curly hair (1). About 11% of the overall global population has curly hair, therefore making them statistically rare.
Does curly hair make you look older?
Not necessarily. Since curly hair looks voluminous, it may give your face a youthful vibrancy and make you look younger.
Sources
Articles on StyleCraze are backed by verified information from peer-reviewed and academic research papers, reputed organizations, research institutions, and medical associations to ensure accuracy and relevance. Read our editorial policy to learn more.
Common Variants in the Trichohyalin Gene Are Associated with Straight Hair in Europeans
https://www.ncbi.nlm.nih.gov/pmc/articles/PMC2775823/
The following two tabs change content below.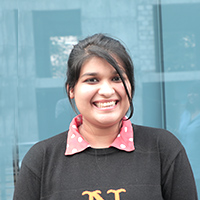 Anjali specializes in hairstyles and hair and skin care and has written over 200 articles in these domains. Her philosophy...
more