Most Beautiful African Women – Top 20
With marble-like skin and bold features, women from Africa have always had a unique charm. Most of these women have strong, able bodies and features, as though it was a gift from the goddess of hunting, Artemis herself. There are many women from the African continent who have redefined the term 'beautiful'. So, without further ado, I present to you a list of some of the most beautiful African women.
Most Beautiful African Women
Following 20 are the cute and most beautiful African women.
20. Isha Sesay
Date of Birth: January 6, 1976
Place of Birth: Bordeaux, France
Height: 5'3"
Profession: Broadcast journalist
This very popular lady is everyone's choice of TV anchor in Sierra Leone of West Africa. She works for CNN and hosts CNN NewsCenter and Backstory. Isha is the total package of charming beauty, great communication skills, personality, and brains.
19. Miriam Chemmoss
Date of Birth: 1977
Place of Birth: Kenya
Profession: Singer and performer
Miriam is from Kenya. This gorgeous lady is a singer, dancer, model, and a full-time actress as well. She is involved with Hollywood too. Miriam confesses that she has developed her performance skills as a member of 'The Mavalletes Revue'. Later she joined the legendary Soukous Stars band as the sole female artist in the band.
18. Honorine Uwera
Year of Birth: 1987
Place of Birth: Rwanda
Height: 5'10"
Profession: Model
This amazing lady from Rwanda immigrated to Canada during the late 90s. She has graced the runway for Richard Chai, Ruffian, Vivienne Westwood, Issey Miyake, Emanuel Ungaro, Baby Phat, and Antonio Marras. She also participated in the Roca Wear Spring 2005 campaign along with popular names like Naomi Campbell and Karolina Kurkova.
17. Nonhle Thema
Date of Birth: October 15, 1981
Place of Birth: South Africa
Profession: Television presenter
This well-known beauty is known as a 'beauty with brains'. I guess it's in her genes as her mother Cynthia was a beauty queen, earning the title of Miss Africa South in the year 1972.
16. Thandie Newton
Date of Birth November 6, 1972
Place of Birth London, United Kingdom
Height 5′ 3"
Weight: 50 kg
Profession: Actress
Thandie is well known for her movie roles in Beloved and Crash. She acted alongside Tom Cruise in Mission Impossible 2 and Will Smith in In Pursuit Of Happiness respectively. She is the perfect example of the phrase 'aging like fine wine', as she seems to be growing more elegant as days go by.
[ Read: African Makeup and Beauty Secrets ]
15. Lorraine Van Wyk
Date of Birth: September 24, 1981
Place of Birth: Belville, South Africa
Height: 5'9"
Weight: 58 kg
Profession: Model and Social Media Personality
Lorraine moved to London and began her career as a model by appearing in commercials and advertisements. In 2002, she appeared on the cover of Maxim(Netherlands) Magazine. She won Otto Model of the Year Award in both 2003 and 2004.
14. Nyasha Matonhodze
Date of Birth: July 31, 1995
Place of Birth: Harare, Zimbabwe
Height: 5'11
Profession: Model
Nyasha lived a simple life with her grandmother in Harare, but moved to London to live with her mother at the age of 8. Nyasha had always been tall and lean, so she would hear a lot of people tell her that she should model. When she was 14, she went to try her hand at modeling and got signed on by Elite.
13. Genevieve Nnaji
Date of Birth: May 3, 1979
Place of Birth: Mbaise, Nigeria
Height 5'5"
Profession: Actress, model, and singer
Born in Nigeria and raised in Lagos, Genevieve is said to be one of the highest paid actresses in Nollywood. She has won several awards, including the best actress award at the African Movie Academy Awards.
12. Nadia Buari
Date of Birth: November 21, 1982
Place of Birth: Sekondi-Takoradi, Ghana
Profession: Actress
Nadia Buari is an actress from Ghana. She studied performing arts and graduated with a BFA degree from the University of Ghana. Since her father was a musician and a producer, she had always been interested in the performing arts. She acted in many notable Nollywood films and won the Pan African Actress award at the annual Entertainment Awards in New York.
11. Leila Lopes
Date of Birth: February 26, 1986
Place of Birth: Benguela, Angola
Height: 5'11
Weight: 56 kg
Profession: Model and actress
The beauty, brains, and grace of Leila earned her the title of Miss Universe in 2011. Prior to winning this event, she also won the titles of Miss Angola UK 2010 and Miss Angola 2010. She participates actively in raising awareness about HIV/AIDS.
[ Read: Most Beautiful American Women ]
10. Kandyse McClure
Date of Birth: March 22, 1980
Place of Birth: Durban, South Africa
Height: 5'0"
Weight: 50 kg
Profession: Actress
Kandyse is a Canadian actress who is popular for her role as Anastasia Dualla in Battlestar Galactica. In 2013, she was picked up for the Netflix Original series, Hemlock Grove. She works with an NGO called CARE to address poverty in third world countries.
9. Ella Thomas
Year of Birth: 1981
Place of Birth: Asmara, Eritrea
Height: 5'10"
Weight: 59
Profession Actress, model, and producer
Ella's family relocated to Germany when she was very young. While studying in a school in Kindsbach, Germany, she developed an interest in the performing arts and started to take part in school plays. She made her Hollywood film debut alongside Bruce Willis in Surrogates.
8. Megalyn Echikunwoke
Date of Birth: May 28, 1983
Place of Birth: Spokane, Washington, USA
Height: 5'7"
Weight: 59 kg
Profession: Actress
Even though Megalyn was born in the United States, she is of African descent as her father was Nigerian. She is the granddaughter of a Nigerian tribal leader of the Igno, which makes her African royalty. She is best known for her role Tara Price in CSI:Miami.
7. Michelle Van Der Water
Place of Birth Cape Town, South Africa
Height 5'6"
Profession: Actress
Her family relocated to Australia immediately after she was born. She grew up there and graduated with a Bachelor of Creative Arts in Graphic Design and New Media. She then began to start modeling and taking acting classes. She moved to Los Angeles to further pursue her goals in acting and has appeared in NCIS: Los Angeles in 2009.
6. Ajuma Nasenyana
Date of Birth: August 16, 1984
Place of Birth: Lodwar, Kenya
Height: 5'10
Weight: 53 kg
Profession: Model
She first started modeling during the Miss Kenya Tourism contest in 2003 and was crowned Miss Nairobi. Through this competition, she was discovered by Surazuri Modelling Agency.
[ Read: Most Beautiful Women in the World ]
5. Liya Kebede
Date of Birth: March 1, 1978
Place of Birth: Addis Ababa, Ethiopia
Height: 5'8″
Weight: 57 kg
Profession: Model
Her career took off at Lycée Guebre-Mariam, where she was attending school, and a film director spotted her. He introduced her to a French Modelling agent. Liya moved from Ethiopia to France and then to New York as her career progressed. She now models for brands like Gap, Yves Saint-Laurent, and Victoria's Secret.
4. Azie Tesfai
Date of Birth: December 20
Place of Birth: Los Angeles, California
Profession: Actress
Although Azie was born and raised in Los Angeles, she is a first generation immigrant. Her parents are from Ethiopia and Eritrea. She is popularly known for her character Nadine Hanson in the CW production, Jane the Virgin.
[ Read: Most Beautiful Miss World Winners List with Pictures ]
3. Freema Agyeman
Date of Birth: March 20, 1979
Place of Birth London, England
Height: 5'2″
Weight: 54 kg
Profession: Actress, model, and singer
Born to an Iranian mother and Ghanaian father, Freema was born and raised in London. Freema is best known for her role as Martha Jones in the popular BBC science fiction series, Doctor Who.
2. Fatima Siad
Date of Birth: December 17, 1986
Place of Birth: Mogadishu, Somalia
Height: 5'8″
Weight: 50 kg
Profession: Model
Fatima's mother is from Somali, and her father is Ethiopian. After the tragic death of her sisters in the war, her mother and Fatima fled to the United States. She is currently signed with IMG Models in New York City, Paris, Milan and other cities.
1. Lupita N'yongo
Date of Birth: March 1, 1983
Place of Birth: Mexico City, Mexico
Height: 5'5"
Weight: 51 kg
Profession: Actress, film director, model, music video director
Although Lupita was born in Mexico, she was raised in Kenya. She then moved to the United States to attend college. Before becoming an actor, Lupita was a production assistant. She made her film debut with East River in 2008.
With Hollywood always being in the spotlight, some of these women in Nollywood may not get enough of the well-deserved recognition. They worked hard and fought many battles in order to get to where they are today. So, now that we have briefed you about these beautiful women in African, do try and seek out their work and show them some love and appreciation.
Recommended Articles

The following two tabs change content below.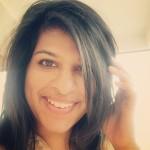 Latest posts by Komal Kaviliga (see all)