Top 10 Most Beautiful Russian Girls
Russian girls are mesmerizing beauties. They have a kind of breathtaking mystique about them. They are not only stunning but are also strong willed. They have in them compassion, dedication, mystery and tenderness which certainly adds to their angelic appeal. So, here we are going to list out some of most beautiful girls in Russia, those are stealing the hearts of many people.
Most Beautiful Russian Girls
Listed below are the top 10 most beautiful Russian teenage girls till date!
1. Irina Shayk:
When it comes to Russian girls, this charming lady tops the list. She began her modelling career when she participated in and won the "Miss Chelyabinsk 2004" beauty contest. She is best known for her appearances on the Sports Illustrated Swimsuit Issue, the Armani Exchange spring/summer 2010 campaign and Kanye West's music video 'Power'
2. Natasha Poly:
Natalya Sergeyevna Polevshchikova is a magnificent Russian girl.
Declared an icon by models.com in 2012, this glamorous model has worked with many leading fashion labels like  Gucci, H&M, Jimmy Choo, Nina Ricci, Louis Vuitton, Prada, Calvin Klien, Dolce & Gabbana and a lot more.
3. Alina Kabaeva:
This woman is an inspiration to all. She is living proof that talent and looks go hand in hand. This dazzling rhythmic gymnastics has now retired from her sporting career and is currently into politics. Apart from her gorgeous features, she has tremendous talent and ambition.
4. Anna Kournikova:
This breath taking tennis player is best known for her celebrity status and stunning good looks. She is such a beauty that not even Enrique Iglesias could resist her. Now retired, she resides in Miami and leads an admirable life. Apart from tennis she has also appeared in films, magazines and television series. She is truly a very attractive celebrity.
[ Read: Russian Beauty Secrets ]
5. Sasha Pivovarova:
Best known for her participation in the Prada campaign for six seasons in a row, Sasha has striking features. Her beauty is accompanied with her love for art and reading. She has worked with leading labels like Christian Dior, Chanel, Elie Saab, and Valentino. She made her acting debut with 'In Time', starring opposite Justin Timberlake and Amanda Seyfried.
6. Daria Strokous:
This Russian model, photographer and actress redefines beauty with her exceptionally good looks. She debuted with Prada in the Fashion Week in Milan and Paris in 2007 and immediately rose to fame with V Magazine naming her one of their top ten models in 2008. She has done campaigns for many leading brands like Dior, Prada, Chanel, Louis Vuitton, D&G and H&M.
7. Natalia Mikhailovna Vodianova:
This gorgeous Russian model, actress, philanthropist has worked with well reputed brands like Calvin Klein, Louis Vuitton, L'Oreal, Marc Jacobs and Versace.
8. Maria Sharapova:
She is probably one of the best known Russian beauties. Known primarily for her extraordinary tennis skills, this gorgeous woman is a store house of talent and beauty. She made her professional breakthrough at seventeen years of age and has continued to gather numerous accolades since. An amazing sports person, she has used her celebrity status and bewitching looks to endorse many brands.
9. Vlada Roslyakova:
Known for her mesmerizing and doll like looks Vlada has advertised for well known brands like Nina Ricci, Dolce & Gabbana, Versace Lacoste, DKNY, Prada, Gucci and Moschino.
10. Katja Shchekina:
Victoria's secret angels are known to be pretty but Katya is simply astonishing. She has worked with brands like Dolce & Gabbana, Adidas and designers like Givenchy, Alexander McQueen and Stella McCartney.
Don't these beautiful Russian girls drive you mad with jealousy? Which one do you think is hottest of the lot? Leave us a comment!
Recommended Articles

The following two tabs change content below.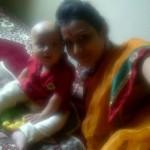 Latest posts by Khushboo Mehta (see all)