Top 12 Most Beautiful American Women
Breathtaking female celebs from the west who have made our jaws drop time and again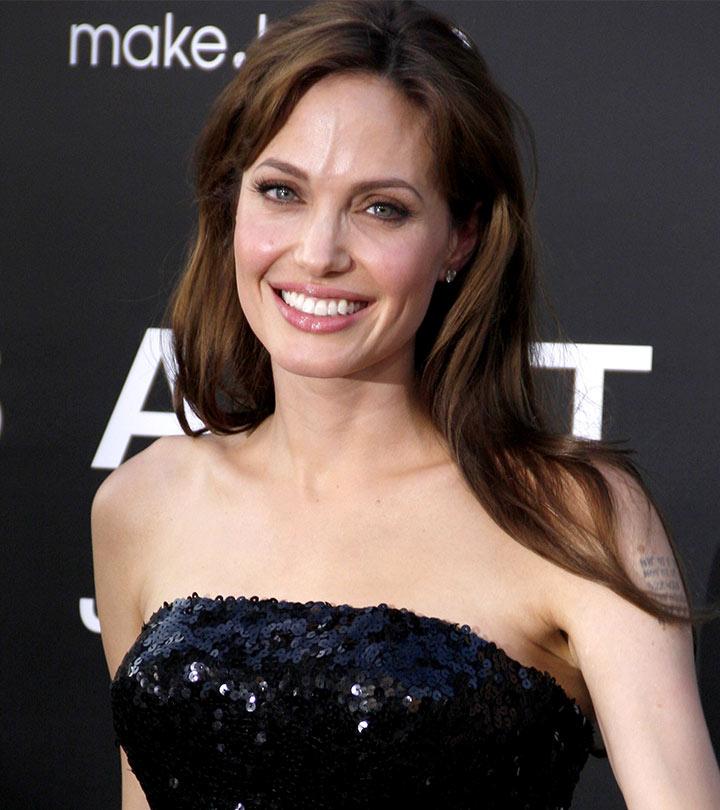 The USA houses a large storehouse of talent and beauty. Beautiful American women make heads turn with their stunning features and strong-willed confidence. From iconic pop stars and actresses to sportspersons and politicians, American ladies are breathtaking! Talk about beauty diversity, some of these ladies have heritage from different parts of the world too. Some of these beauties have a fandom spanning the whole globe. Keep scrolling to witness their raw beauty in all its glory!
Most Beautiful Women in America
Let us quickly check who tops our list of 12 most beautiful American women.
1. Cameron Diaz:
Cameron Diaz is a model as well as an actress. "The Mask" movie earned her success and her roles in popular movies like Charlie's Angels, My Best Friend's Wedding and There's Something About Mary gave her international stardom and fame. Cameron is admired for her sea green eyes and a perfect carved smile. Even at the age of 40, she has the best legs in the film industry. Without any doubt, Cameron is one of the most beautiful women in America.
2. Hillary Duff:
Hillary Duff was born in the year 1987 and is a bubbly 25 year old hot girl now. She rose to prominence in the popular Disney teen comedy, Lizzie McGuire. Although known for her bubbly roles, she broke out of the stereotype role with According To Greta. She is also an accomplished singer and entrepreneur.
3. Britney Spears:
Britney Spears was the most successful female pop artist in the nineties and was also the highest paid artist (female) in the year 2012 with an annual income of 58 million. Here pop hits like "Hit Me Baby One More Time" and "Crazy" are still household tunes.
4. Megan Fox:
Megan Fox is a 26 year old hot beauty. She is considered a sex symbol and is often compared with Angeline Jolie. She rose to stardom with the Transformers franchise. She has a body to die for and hot voluptuous lips. She is a regular in many beautiful women lists.
5. Jennifer Aniston:
Jennifer is well known for her role in the popular sitcom – FRIENDS, which also won her many awards. Since then, she has acted in many big blockbusters. Though she is 44, she still looks so young and has one of the best bodies in Hollywood. Oh and her hairstyles are adored the world over.

Did You Know?
Jennifer Aniston was only 11 years old when she had her painting exhibited at the Metropolitan Museum of Art.
6. Julia Roberts:
Julia Roberts is best known for her Mona Lisa smile. Julia Roberts is one of the best actresses in Hollywood till date and has been voted 11 times as number one in several 50 most beautiful women lists of the world. Her most popular movies include My Best Friend's Wedding, Pretty Woman, Notting Hill and Erin Brokovich. She is also a happy mother of 3 lovely children.
7. Beyonce Knowles:
Beyonce was born in 1981. Beyonce started her musical career as the lead singer of girl band Destiny's Child which sold more than 50 million copies worldwide. Her first solo album, "Dangerously in Love" was multi platinum certified and won her 5 Grammy awards. She has a total of 17 Grammy awards in her kitty till date.
8. Angelina Jolie:
Angelina Jolie is an actress known for both her acting talent and beauty. Angie as she is popularly called came to limelight with the movie Hackers. Her most well known movie roles were in Gia, Tomb Raider and Girl Interrupted. This beautiful diva is widely known for the most irresistible lips and legs. She is currently dating Brad Pitt with whom she has 3 children. She adopted 3 more children on her own. This gorgeous lady is involved with humanitarian work, including welfare of refugees. She is a beautiful lady with a beautiful heart.
9. Jessica Alba:
Jessica Alba has a Golden Globe award for her role in the TV series Dark Angel. She has since then been featured in many sexiest and most desirable women in the world lists.


Did You Know?
Jessica Alba started her acting career at the age of 13 when she appeared in three episodes of the popular Nickelodeon comedy series 'The Secret World of Alex Mack' as the vain Jessica in 1994.
10. Marilyn Monroe:
Not to forget the sexy diva, Marilyn Monroe, makes it to our top 12 list. She is sensuous and innocence personified at the same time. Marilyn Monroe was one of the most famous women of the 20th century and was perhaps the world's first sex symbol.And definitely one of the most beautiful American girl's till date!
10. Madonna:
Madonna, a global icon, is a trailblazing force in music, pop culture and fashion. With an unparalleled career spanning decades, she redefined pop music, fearlessly breaking boundaries. Madonna's resilience, creativity, and bold self-expression inspired and continues to inspire millions worldwide. A symbol of empowerment, she encourages authenticity and fearlessness, making an indelible mark as the Queen of Pop.
12. Scarlett Johansson:
Scarlett Johansson has been a powerhouse in Hollywood from a young age, captivating audiences with her talent and versatility. From action roles to poignant dramas, she effortlessly commands the screen. Beyond her on-screen prowess, Scarlett's advocacy for equality and humanitarian efforts showcase her compassion. With grace and strength, she continues to inspire aspiring actors and admirers alike, embodying resilience and beauty.
Infographic: 5 American Women With Ageless Beauty
Beauty culture has been an integral part of American society for decades given that America is home to some of the most striking and glamorous women in the world. From pageants to beauty influencers and icons, American women have made their mark on the beauty industry.
Check out the infographic below for a round-up of our top 5 picks of radiant and comely American beauties.



American women are proving their talent everywhere around the globe. They have enchanting beauty and mesmerizing looks. This list of the top 10 most beautiful American women not only comprises fashion models or actresses but also world-famous journalists to sports stars. Britney Spears, Megan Fox, Julia Roberts, Marlin Monroe, and Angelina Jolie are some of the famous women celebrities from America. The above list proves that American women inspire millions with their beauty and charm.
Frequently Asked Questions
How does the media's portrayal of beauty impact how American women perceive themselves?
The media's portrayal of beauty can have a considerable impact on how American women perceive themselves. Images and messages in publications, shows, movies, and social media can promote unrealistic beauty expectations and standards, leading to feelings of inadequacy, low self-esteem, and body image concerns. Because of this, there may be pressure on women to live up to unattainable beauty standards, leading them to engage in harmful activities, such as severe dieting and cosmetic surgery. Furthermore, women who do not conform to this constrictive concept of beauty may encounter prejudice, mockery, and ostracism from society, having significant detrimental effects on their mental health and general well-being.
Are there any cultural or regional differences in how American women approach beauty and self-care?
Yes. There are cultural and regional variances in how American women approach self-care and beauty. Beauty standards and self-care routines can differ dramatically based on a woman's cultural background, geographical area, and personal preferences.
How have beauty standards for American women changed over time?
Even though American society has changed over time and has become more accepting and understanding of skin color and body shapes, the perfect and beautiful people projected on social media have affected the younger generations. Wearing makeup every day in order to look flawless and having the perfect body and face are some of the things that some young girls unhealthily prioritize.
What are the common body image issues among American women?
Many American women struggle with feeling unhappy with their bodies, focusing too much on their appearance, and having negative thoughts about themselves. There's often pressure to be slim, go on diets, work out, and compare oneself to others. This can be worsened by media and advertising that often promote a certain body ideal.
Check out this amazing video featuring the 80 most beautiful American women! See who made the list and be amazed by their beauty!
The following two tabs change content below.