Top 10 Most Beautiful German Women
Our eyes have been blessed by the startling visuals of these gorgeous ladies.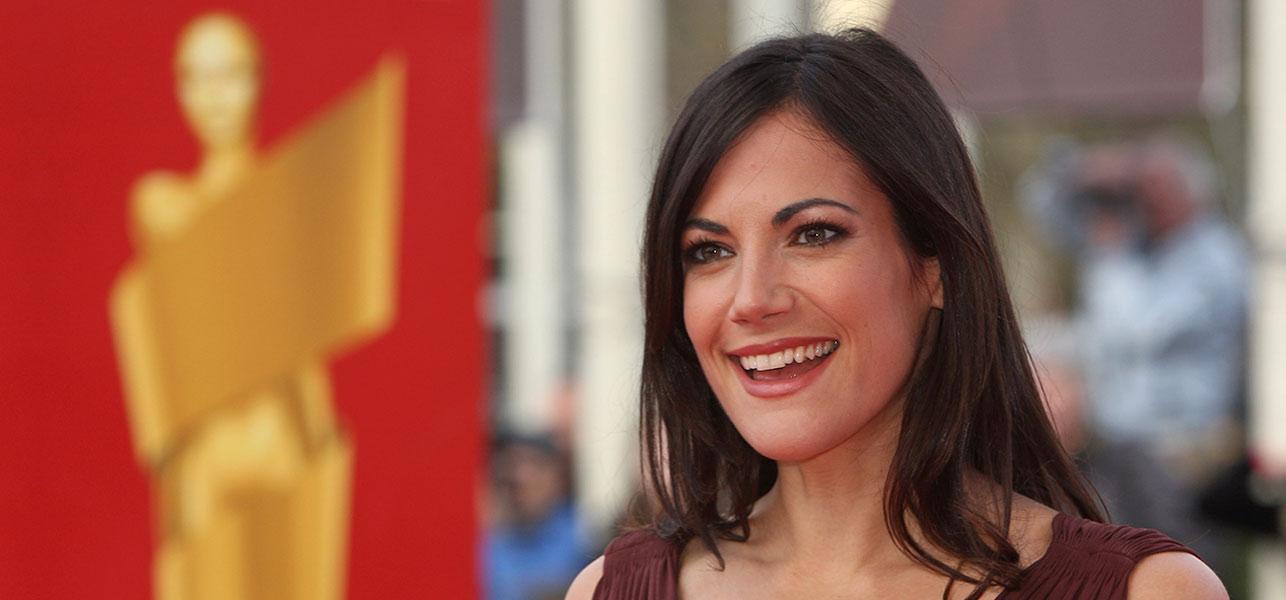 German women are strong, forthcoming, and stunning! Beautiful german women have made a mark worldwide in most fields. From supermodels to actresses and DJs, our list mentions some of the most beautiful German women out there. Keep scrolling to learn more about them.
Most Beautiful German Women
1. Claudia Schiffer:
She is beauty personified. Claudia is a top model and creative director of her clothing range. In the 1990's, she did some extraordinary work in the field of modelling, walked for big fashion labels and now owns a clothing line herself. She featured in number of movies like Richie Rich, In Pursuit, Love actually and The Black Out.
Trivia
Claudia Schiffer appeared on over 1000 magazine covers. She is listed in the Guinness Book of World Records.
2. Tatjana Patitz:
This German model and actress rose to fame in the 1980's and 1990's. She was a part of all the famous campaigns and collections. Her classic looks and beautiful body got her into the famous "big six" along with the then supermodels Naomi Campbell, Cindy Crawford, Kate Moss, Linda Evangelista, and Christy Turlington.
3. Giulia Siegel:
Giulia is very talented actor, model, host and a DJ. She started out as a television actress and did many German soap operas. She is a very popular DJ at many posh night clubs in Munich. She has 3 children, Nathan and Mia who are twins and Marlon from a previous relationship.
4. Bettina Zimmerman:
She was a supermodel of her times. She lives in Berlin. Considering her good looks and inborn talent, she took up acting lessons in Hamburg to divert some of her time into films and television.
5. Julia Stegner:
Another good-looking German model, Julia has been featured on the cover page of many fashion magazines. She has opened fashion shows for some of biggest of fashion brands like Yves Saint Laurent. She became the face of Mercedes Benz in the year 2009.
Trivia
She was discovered by a talent scout at the Munich Beer Festival at the age of 14.
6. Henriette Richter-Röhl:
Acting is in her blood considering both her parents were in the theatre. Henriette started  her acting career at the age 15. She has performed in many plays. She has also done many small roles in television soaps like Hello and Dr. Sommerfield.
7. Lena Gercke:
She was born in Marburg, Germany. She stands 5 feet 10 inch tall and has a flawless figure. She won the German top model hosted by Heidi Klum and went on to sign many fashion labels and was featured in German Cosmopolitan. She has hosted Austria's Topmodel.
8. Judith Rakers:
From all the top models in the list, this beautiful German lady is a journalist and a television host. Born in 1976, she studied journalism, german philosophy and contemporary history. She presents as well reads news in Germany's popular television channels.
9. Diana Amft:
Diana is German film and television actress who has won many awards for her natural performances in some of the biggest blockbusters in Germany. She started out as a theatre actress and as luck favoured this beautiful girl, she went on to deliver some special performances in movies like Doctor's Diary.
Trivia
She has also authored a total of eight children's books. The 8 book series is called Die kleine Spinne Widerlich.
10. Laura Berlin:
Laura is a German actress and model. A modelling agency discovered her beautiful face and after rigorous training, she went on to walk for popular fashion brands like Boss, Balenciaga and Michalsky. She is quite a known face in the fashion shows of Paris and Milan. She has also established herself as a television actor and has worked for several television commercials.
Infographic: The 4 Most Beautiful Women In Germany Who Have Worked As Models
Germany, like every country in the world, has its share of breathtakingly beautiful women, coming from various fields of life. Some of them have worked as actors while some have had nothing to do with the big screen.
Check out the infographic to find the most beautiful German women who have risen to popularity as models and claimed their space in the spotlight.


German women can captivate your heart with their spellbinding appearance. They are strong, classy, and known for their extraordinary work in their respective fields. From fashion models to actors to journalists, they have made their country proud with their achievements in the areas of their interest. Their journey is truly inspirational for millions of young girls. Claudia Schiffer, Tatjana Patitiz, Giulia Siegel, ad Bettina Zimmerman are some of the most beautiful German women.
Frequently Asked Questions
How tall is the average German woman?
The average German woman is 165.86 cm, i.e., 5 feet 5.29 inches tall.
What do you call a pretty girl in Germany?
A pretty girl in Germany is called hübsches Mädchen.
Image source: 1 , 2 , 3 , 4 , 5 , 6 , 7 , 8 , 9 , 10
The following two tabs change content below.