Top 12 Most Beautiful Italian Women
We are still baffled by how some of the most gorgeous ladies are from the same country.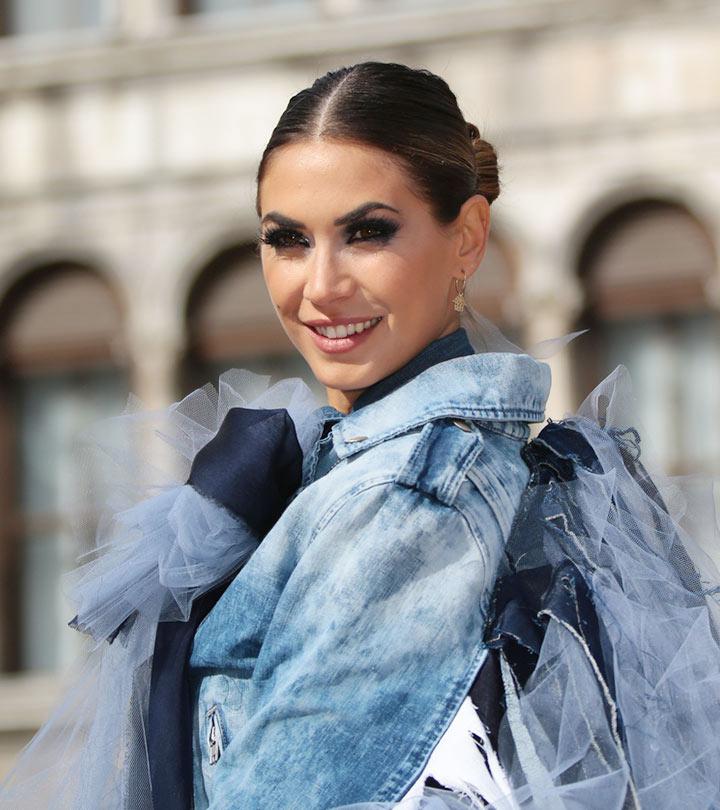 Italy is famously known for its art, culture, cars, and food! However, while Italian men are head-turners, one cannot ignore the beautiful women in Italy. From Sophia Loren to Monica Bellucci, these graceful Italian women are a treat for sore eyes. They have charmed the world with their beauty, style and grace, not to mention their immense talent and alluring personality. Scroll down to know more about beautiful Italian women.
Most Beautiful Italian Women
A South-Central European country with a long Mediterranean coastline, Italy is a popular travel destination known for its tourism and sightseeing activities. It often features as one of the top vacation spots around the world. But no one can deny that it is really popular for its long list of utterly ethereal women! Here is a list of top 12 hot Italian women.
1. Sophia Loren:
Sophia started her career in the 1960's and was the first lady actor to win an Academy award for a non-English speaking movie. She was considered to be the hottest Italian lady, courtesy her beautiful features and curvaceous body.
2. Monica Belluci:
She needs no introduction. Monica is one of the most famous Italian women in the world who has been in the limelight for her modelling career with A-list brands like Christian Dior and Dolce & Gabbana. She has acted in a few movies like Matrix, Dracula and The Brothers Grimm.


Fun Fact
Monica Bellucci was only 13 years old when she began her modeling career. She posed for a local photo enthusiast at that time.
3. Isabella Rossellini:
Born to star parents Ingrid Bergman and Roberto Rossellini, it was natural she would follow the family career. Having featured in movies like Fearless, Blue Velvet and Death Becomes her, she has had a very lengthy career in modelling too.
4. Anita Pallenberg:
She is a designer, model and an actress. This beauty is known for her closeness with Rolling Stones co-founder, Brian Jones. But this didn't last and she left him for Keith Richards, the famous guitarist.
5. Claudia Romani:
Her career started with modelling and she also went on to become a pageant winner. Her natural beauty and enthralling personality makes her extremely popular amongst her fans. Having been featured in some of the big magazines like Cosmopolitan and GQ, she has made her niche on television with Spanish shows like EstaNocheTu Night' on Mega TV.


Trivia
Claudia Romani was voted one of the "100 Sexiest Women in the World" by FHM, Denmark in 2006.
6. Raffaella Fico:
She appeared in Italy's Big Brother show which garnered her instant fame. You'd find her modelling for many men magazines, courtesy her amazing curves and a beautiful face. At one point, she dated soccer star Christiano Ronaldo. After her breakup, she went on to marry Italian Soccer star Mario Balotelli, with whom she has a daughter named Pia.
7. Melissa Satta:
She began her modelling career at the age of 16 in her native, Sardinia. Later, her pretty face got her many fashion projects and runways in Milan. After her successful stint at modelling, she head to television and movies, doing some wonderful shows and movies. Not to mention, this long leg beauty has dated several good looking men in the past, but now she is currently dating Kevin Boateng, AC Milan midfielder.
8. Federica Ridolfi:
She began ballerina at the age of 17. She has appeared on many television shows as a co-host. Federica is a superb model and still does many fashion shows.
9. Elisabetta Canalis:
She began her career with acting in Italian movies. Her bold personality with great dancing moves ended her up with participating in Dancing with the Superstars. She has modelled for big fashion labels like Roberto Cavalli.
10. Nicola Minetti:
Her dark complexion and seductive body has made her a huge star in the modeling industry. Her closeness with the Italian Prime Minister Silvio Berlusconi won her the seat for regional councilor.
11. Asia Argento
Asia Argento is an Italian actress, director, and singer. She began her career in the entertainment industry at a young age, appearing in several of her father's (Dario Argento, a famous Italian filmmaker) movies. She has captivated audiences all around the world with her alluring features and enigmatic aura. She is better known for her work in the horror genre.
12. Matilda Lutz
Matilda Lutz is an Italian-American model and actress. Lutz won critical acclaim for her breakthrough performance in the 2017 horror thriller 'Rings,' the third installment in the "The Ring" film series. With her radiant presence and expressive eyes, she exudes a charm that captivates audiences around the world.
Get ready to be captivated by the beauty of Italian women. Check this video for their stunning looks and elegance for which these Italian women are so beautiful!
Infographic: 5 Italian Women Who Are Drop Dead Gorgeous
Just looking at the gorgeous faces of these Italian women on your screens can make your day.
While we find all these ladies to be astonishingly beautiful and attractive, we cannot help but play favorites. Check out the infographic below for our top 5 picks of the most stunning Italian women.



What makes these charming and elegant women in Italy stand out is not only their outward looks but also how much effort they have put into their careers. From models and actors to singers and designers, these lovely Italian celebs have made a mark for themselves in the world. Italian women are fierce followers of their hearts, so you know that these women are go-getters who refuse to give up. Whether it is in their modeling, acting, or other industry careers, they take their work seriously, making them the best in the business. Which of these famous Italian celebs is your favorite? Have you looked over their careers and learned about their accomplishments?
Her dark complexion and seductive body has made her a huge star in the modelling industry. Her closeness with the Italian Prime Minister Silvio Berlusconi won her the seat for regional councillor.
Frequently Asked Questions
What is considered a beautiful woman in Italy?
The phrase "la bella figura" refers to Italian beauty standards, meaning "the beautiful figure." Italians like natural faces and features like high cheekbones, a small nose, and soft lips. However, they give equal importance to appearance and behavior. Making a good impression is crucial to their beauty standards.
Are Italian women known for their beauty?
Yes, Italian women are indeed well-known for their beauty. Their grace and gentle behavior are noteworthy. But this is not all that Italy is famous for. The country's food and architecture are outstanding too.
How do Italian women maintain their figure and health?
Women in Italy tend to consume more fish and white meat, as well as fresh vegetables and seasonal produce. Fruits, vegetables, olive oil, low red meat consumption, and more fish and white meat are an integral part of their diet and a major reason for low obesity rates in Italy.
Are there any stereotypes about Italian women's beauty?
Yes, common stereotypes about Italian women's beauty are that they prefer a natural makeup look and love to dress chic and comfortably.
Image: 1, 2 , 3 , 4 , 5 , 6 , 7 , 8 , 9 , 10
The following two tabs change content below.