Top 10 Most Beautiful Japanese Women
Gorgeous features and graceful posture - this list would be pointless without these women.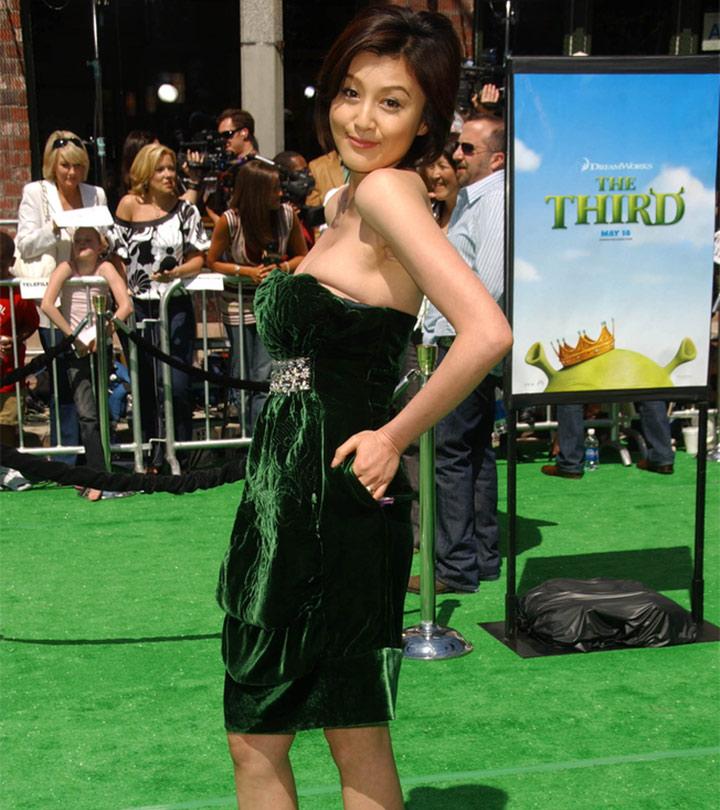 Japanese culture was once known around the world for their samurai and Geisha system, onsen, kimono, and cherry blossoms. Only cities like Tokyo and Kyoto would be on the international radar. However, today, Japanese culture is part of pop culture worldwide, and Japanese fashion, traditional makeup, and skincare routines are only a few of their cultural exports.
When it comes to Asian beauty, Japanese women are envied all over for their dazzling skin and hair. Not just that, they have left a mark in different fields, such as sports, films, academics, beauty pageants, academics, and more. Keep scrolling to find out about some of the most beautiful Japanese women out there!
Most Beautiful Japanese Women
1. Norika Fujiwara:
She is a Japanese beauty queen, a successful model and a very talented actress. Yes and definitely among the most hot japanese women. She won the prestigious title of Miss Japan in the year 1992 and has done various television commercials and appeared on TV serials.


Trivia
Norika Fujiwara became a journalist after a few years of modeling. During the 2002 FIFA world cup, she was the ambassador for Japan-Korea relations. She was the ambassador for the Japanese Red Cross Society.
2. Sayuri Yoshinaga:
A very popular actress in the 1960's, she rose to fame with radio drama Akado Suzunosuke. She was the lead actress for a very popular film production house in Japan named Nikkatsu and has been awarded Japan Academy Award four times.
3. Yukie Nakama:
Born in 1979, Yukie is a very famous Japanese actress, singer and a former idol. She was one of the most popular choices for playing comic roles and has also performed lead roles in television serial like Trick. Her beautiful face has also been seen in many television commercials.
4. Koyuki:
She is a Japanese actress and model. Her first international film was opposite handsome Tom Cruise in the Last Samurai. She also starred in Blood: The last vampire. Some of her television shows are Beautiful Life, Engine, Mr. Brain and Love Complex.
5. Hitomi Kuroki:
Born in 1960, her real name is Shoko Ichiji. She has done many TV dramas like The gate of youth, Ring: The final chapter, Good luck and GTO. She also starred in the Japanese version of The Incredibles. She grabbed the best actress for Paradise Lost at the 22nd Hochi Film Award.


Did You Know?
Hitmoi Kuroki is the voice of Mrs. Incredible, aka Elastigirl, from The Incredibles, in Japan. Apart from being an accomplished actor, she is also a published writer and movie director.
6. Nanako Matsushima:
Nanako is a Japanese actress and a successful model. She did a fantastic job the in horror film "Ring" which has won her international fame. She played the main lead in "A story of love". Some of her TV dramas include Lucky Seven, Sweet Season, Great teacher Onizuka and many more.
7. Misaki Ito:
Misaki is another model turned actress who has done really well for herself. Born in the year 1977, she got many chances to feature in commercials. She acted in some very popular movies like Last Love in 2007, 9 souls that released in the year 2003 and Face to face (2002).
8. Yuko Takeuchi:
She is a Japanese actress who got her first big break in television series called Asuka. She also did many commercials but one by NT gave her very good recognition. She has done many television series like Cheap Flight, Strawberry Night, Flash Forward, A White Shadow and Dangerous Police Forever. Her latest movie was Hayabusa produced by 20th century Fox.
9. Kou Shibasaki:
She is a very young and talented Japanese actress and singer. Her debut in the music industry was with her first hit single "Trust my Feelings" which went on the top of the charts. Her international acting project started with "Battle Royale" in 2000. Some of her latest movies are Suspect X in 2008, Shokudo Katatsumuri (2010), and 47 Ronin (2013).
10. Meisa Kuroki:
She is just 25 years old and has made a great name for herself in acing, singing and modelling. She made her debut in acting in 2004 and has also featured in many television commercials, television dramas and stage productions.
Infographic: Top 5 Gorgeous Japanese Women
We won't blame you if you have been possessed by the unsurpassed beauty of these well-known Japanese personalities. They are fashionable, stylish and refined, and their charm is irresistible. So, to keep you in that zone, we have picked the 5 most drop-dead gorgeous ones from the compilation above. They are like beautiful dream that makes you want to live in fantasy. So, scroll down to check out the infographic and learn more about them.




Trivia
A fashion scout discovered Meisa Kuroki during her second year of junior high school. Her real name is Satsuki Shimabukuro, and she is one-quarter Brazilian.
Japanese women are well-known for their flawless skin tone, quiet personality, and elegance. From modeling to sports to beauty pageants, they have left their mark in every field. As the Japanese give importance to cuteness while defining beauty, this list comprises some of the cutest women in the world. Noriki Fujiwara, Sayuki Yoshinaga, and Yukie Nakama along with the others listed above prove that Japanese women are extremely beautiful and talented.
Frequently Asked Questions
Are Japanese ladies beautiful?
Yes, Japanese ladies are considered among the world's most beautiful women. They are blessed with beautiful skin and hair.
What is considered a beautiful woman in Japan?
The Japanese beauty standards include flawless skin, a petite figure, skinny legs, and a quiet personality. However, these standards are not considered necessary in the modern age anymore. Everybody is beautiful in their way.
Which city in Japan has the most beautiful girls?
The city in Japan that has the most beautiful girls is Akita.
Image source: 1 , 2 , 3 , 4 , 5 , 6 , 7 , 8 , 9 , 10

Find out who is the most breathtaking Japanese beauty! Check out this video on the top ten most beautiful Japanese women!

The following two tabs change content below.