Top 10 Nail Polishes For Fair Skin
When it comes to nail polishes, most women tend to blindly pickup any shade that catches their fancy, irrespective of whether it suits them or not. Do remember, certain shades look best only when worn on certain skin tones. Today we shall talk about fair skinned beauties. Gals, you are lucky for sure. A wide range of shades from light, barely there colours to bright and bold ones would work quite well. Pinks, reds and corals must be chosen with blue undertones. If you want to go bold, try purples, wines, berry or browns that are medium dark. Avoid metallic golds, greens and yellows as these can wash out your skin tone. Now that you have got the basics right, check out some wonderful nail polish colours for fair skin chosen exclusively for you.
Best Nail Polish Colours For Fair Skin
1. Zoya Kennedy:
If you want just a hint of colour on your nails or want a break from bold shades, this is the polish to go for. Kennedy is a peach-pink colour with a touch of grey in a creme finish. It's the ideal colour for everyday work wear and gives you a professional look. Requires three coats.

[ Read: Zoya Nail Polish Shades ]
2. Essie Braziliant: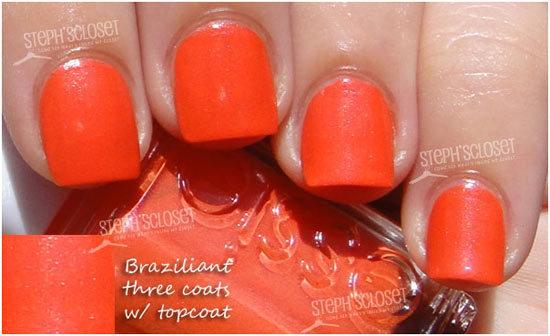 Since summers are in full swing, here is the ideal colour to flaunt. Braziliant is a bright orange bordering on neon with a bit of coral shimmer to it. Totally pretty shade to get your nails in the spotlight. Requires three coats but is definitely a lovely choice of the nail polish shades for fair skin.


[ Read: Quick Home Remedies For Fair Skin ]
3. Zoya Cassi:
I love corals to bits and this one is number one on my lust list. Cassi is pink-coral with silver shimmer it. The shimmer makes it stand out from the regular corals. Another pretty work wear polish. Requires two coats.


[ Read: Best Matte Nail Polish Brands ]
4. OPI Perfectly Red: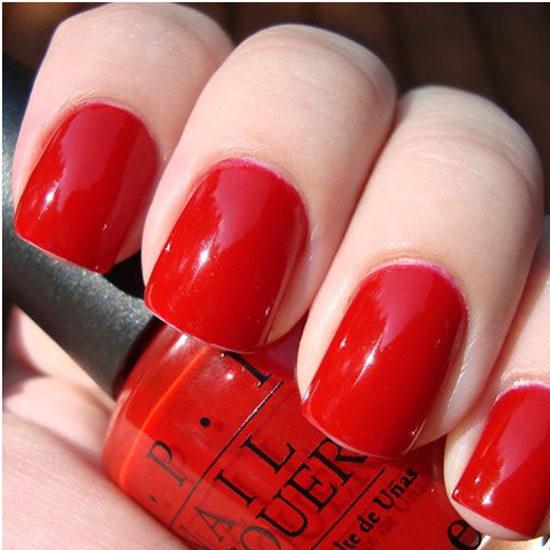 If you are fair skinned, red is one polish you just have to have. Perfectly Red is just that: a true red with blue undertones in a creme finish, exactly how we want it. An ideal shade to wear to any formal event or party. Best of all, it goes with almost all outfits. Requires two coats.


5. Essie Bond With Whomever:

Lavenders look quite pretty and romantic so you need one in your stash. Bond With Whomever is a pastel lilac in a creme finish. Requires three coats.


[ Read: Nail Polish for Dark Skin ]
6. Kiss Me On My Tulips: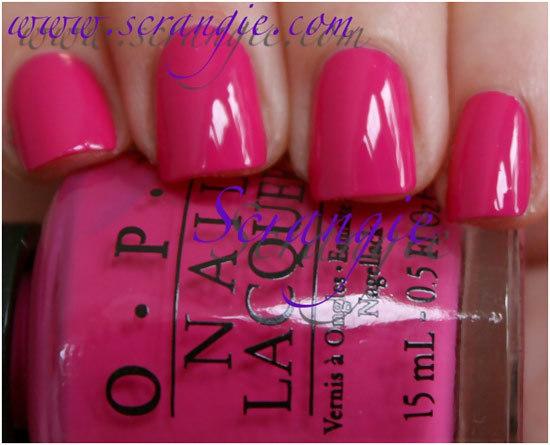 When in doubt, always opt for a bright pink. Helps to cheer you up and works fantastic for your skin tone. Kiss me On My Tulips belongs to OPI's Holland collection. It is a bright pink polish in a creme finish. Requires two coats.


7. OPI Sparrow Me The Drama:
If that pink was too much for you, fret not. Try this one. Sparrow Me The Drama (cute name!!) is a pretty light pink in a creme finish. Unlike some pinks, this one won't wash you out and could be your go -to polish. Perfect for skin with pink tones. Requires two coats.


[ Read: Nail Polish For Different Skin Tones ]
8. Zoya Cola: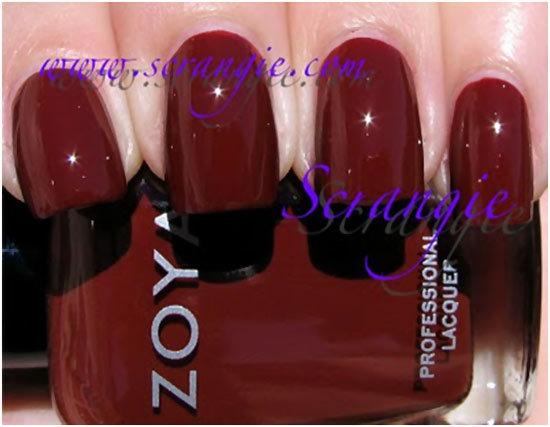 Since blacks run the danger of looking almost goth on you, browns turn to be a safe bet. Cola is a perfect cola brown in a creme finish. The colour looks very chic and sophisticated and is a good choice if you like dark shades. Requires two coats.


9. Deborah Lipmann Waking Up In Vegas: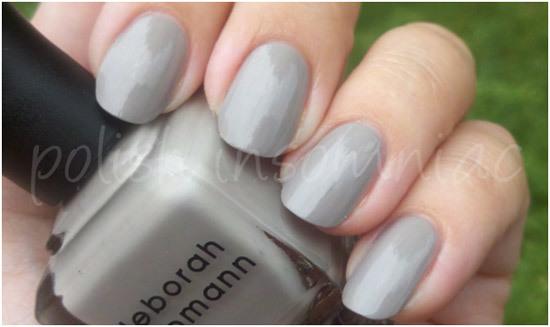 Grey sounds quite strange when we talk of nail polish colours. But if you are ready to experiment, this would work fantastic for your skin tone. Waking Up In Vegas is a dove grey in a creme finish. Requires two coats.


[ Read: Indian Nail Polish Brands ]
10. OPI Malaga Wine:
Here is a variant of red you can try if the actual colour sounds intimidating to you. Malaga Wine is a deep red in a creme finish. Requires two coats.


*Subject to Availability
Image source: 1 , 2 , 3 , 4 , 5 , 6 , 7 , 8
Recommended Articles:

The following two tabs change content below.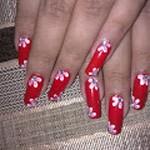 Latest posts by Neha Mane (see all)