Top 11 Skin Creams For Indian Skin To Buy In 2023 In India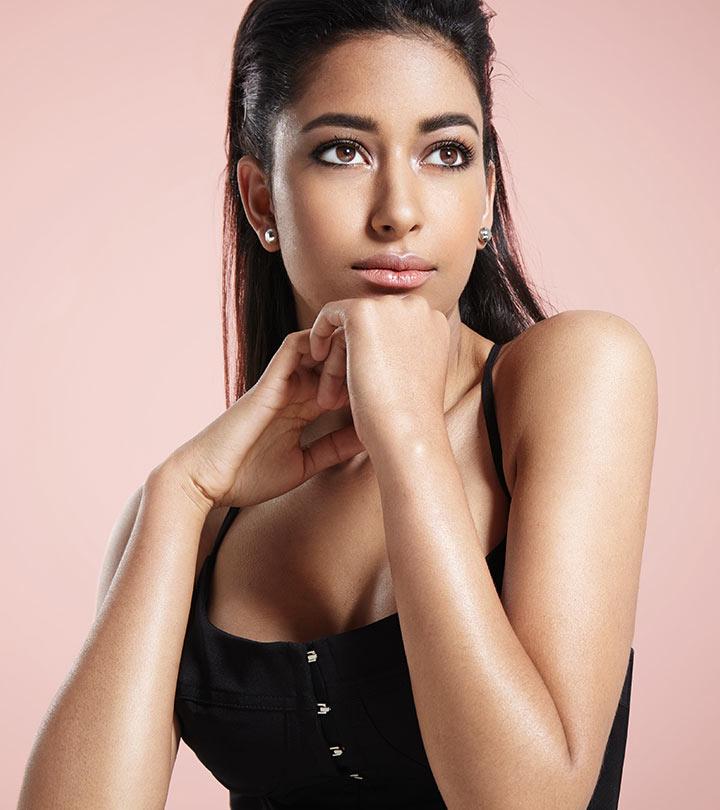 Walk into your local drug store or supermarket, and you'll notice a wide range of skin care products you can choose from. From creams that lighten the skin tone to those that provide protection from the Sun, all these products claim to be essential for personal skin care. But how do you decide what is best for your skin and what will suit your requirements? In this article, we will take a look at the top 11 creams that suit Indian skin perfectly. Keep reading to find out what creams you should be using to pamper your skin.
 Top 11 Skin Creams For Indian Skin
Product Description
Oriflame Milk and Honey is a rich moisturizing cream. It softens your skin and acts as a conditioner. It can be used on your hands, body, and face. It nourishes your skin very well.

Pros
Has a sweet smelling fragrance.
Efficiently hydrates your skin.
Light, non-greasy consistency.
Generous quantity.
Leaves your skin with a smooth satin feel.
Cons
Unhygienic tub packaging.
Does not come with sun-protection.
Product Description
Nivea Crème is a favorite in most households and is one of the first skin creams that were made available in India. It is a gender neutral cream designed for people with dry to very dry skin. It is an excellent moisturizer the regular use of which will result in a soft and smooth skin.

Pros
Works very well on dry skin.
No side effects.
Travel-friendly.
Budget-friendly.
Can be used by anyone.
A little goes a long way.
Cons
Using a tad bit too much can result in a layer of grease over your skin.
Unhygienic tub packaging.
St. Botanica Pure Radiance Day Face Cream contains a plethora of skin brightening and anti-aging ingredients to improve skin tone, and refine fine lines and wrinkles. The invigorating combination of hyaluronic acid with retinol targets the common signs of aging and restores skin elasticity. The nourishing shea butter seals hydration and leaves skin incredibly soft.
Pros
Anti-aging formula
Hydrating ingredients
Skin-brightening vitamins
Contains broad spectrum SPF 20
Protects from UVA and UVB rays
Retinol accelerates skin renewal
Restores skin elasticity
Long-lasting, all-day moisturizer
Ideal for face, eyes, and neck
Cons
Product Description
Lakmé complexion care is a dual purpose cream. It can be used as a sunscreen and as a light foundation. It also moisturizes and protects the skin from harmful UV rays and is SPF 30 certified.

Pros
Easy to use, spreads easily on the skin.
Conceals and evens out skin tone.
Sun protection with SPF 30.
Travel-friendly.
Hydrates your skin.
A little goes a long way.
Reasonable quantity in comparison to other BB and CC creams.
Cons
Available in just 2 shades.
Needs to be used with compact on oily skin as it can get greasy.
Product Description
Dove's silky nourishment body cream for normal skin helps soften, moisturize, and nourish your skin. It is known for its unique DeepCare Complex, which is packed with natural skin nutrients and rich essential oils. The cream leaves your skin feeling soft and looking radiant.

Pros
Packed with essential oils and skin softeners.
Works well for normal to dry skin.
Non-greasy.
Mild fragrance.
Light texture that spreads well and is easily absorbed.
Cons
Not suitable for oily skin.
Unhygienic tub packaging.
Product Description
Himalaya Herbals Revitalizing Cream works while you sleep. Its nutrients help to renew skin cells. The cream contains natural ingredients like lemon, crab apple, wheat, white lily, and tomato. It helps reverse the skin damage caused by exposure to pollution, the harsh rays of the sun, and dust. It helps keep your skin damage-free, leaving it with a healthy glow.

Pros
Free of parabens.
Contains natural extracts from tomato and white lily.
Pleasant floral fragrance.
Light consistency which spreads well and is easily absorbed.
Non-greasy.
Works well for oily skin.
Non-comedogenic.
Hypoallergenic.
A little product goes a long way.
Economical.
Cons
Does not work as well for dry skin.
Unhygienic tub packaging.
Product Description
Joy Skin Fruits Active Moisture is an effective massage cream with active fruit extracts. It contains a combination of fruit extracts, jojoba oil, and almond oil. The cream works very well as a moisturizer. With regular use it helps revitalize your skin, giving it a silky and youthful look.

Pros
Has a pleasant fragrance.
Light consistency which spreads well and is easily absorbed.
Easy on the pocket.
Nourishes your skin.
Leaves your skin feeling soft and supple.
Cons
Unhygienic tub packaging.
No full ingredients list.
Product Description
Jovees' Anti Blemish Pigmentation Cream is an ayurvedic formulation which has been developed with state-of-the-art manufacturing processes. It helps nourish and moisturize your skin while refining your skin tone, effectively fading dark spots and pigmentation.

Pros
Light consistency which spreads well and is easily absorbed.
Suits oily skin.
Effectively hydrates your skin.
Fades blemishes and pigmentation.
Affordable.
Easily available.
Travel-friendly packaging.
Cons
Does not protect your skin from the sun.
Takes a while to show results.
Product Description
The caffeine and antioxidants in Juicy Chemistry's Rose and Coffee Eye Cream helps revitalize the delicate skin around your eyes. This 100% natural product helps fade dark circles, improve under-eye skin health, and reduce puffiness.

Pros
100% natural ingredients.
Free of parabens.
Travel-friendly.
Delivers on what it claims.
Cons
The fragrance may be too strong for some.
Active herbal ingredients may irritate sensitive skin types.
Product Description
Pond's Moisturizing Cold Cream contains 10 vital skin nutrients and beauty oils which help moisturizing dry skin. It also contains glycerine which helps soften your skin and adds a subtle glow.

Pros
Pleasant mild fragrance.
Moisturizes skin.
Travel-friendly.
Light consistency.
Easily available.
Budget-friendly.
Cons
Tub packaging.

Product Description
Biotique's Bio Winter Green Spot Correcting Anti-Acne Cream helps fight acne, reducing the size of pimples and fading blemishes. It contains essential oils and medicinal properties which help reduce redness, relieve pain, kill bacteria, and soothe inflammation.

Pros
Has a cooling effect on your skin.
Prevents pimples from growing.
Effectively reduces redness.
Reasonable quantity for a spot-correction cream.
Cons
Unhygienic tub packaging.

These are the top 11 skin creams specifically suited for Indian skin. In the following section, we have discussed some factors you need to consider before making a purchase.
What To Consider Before Buying Skin Creams For Indian Skin
Skin Type And Ingredients: Some creams are suitable for all skin types, while others work only on specific skin types. For instance, if you have oily skin, you may want to avoid a moisture-rich and hydrating cream as it will only make your face greasier. If you have sensitive skin, it is vital to check the ingredients and ensure it contains no allergens.
Your Age: Not all products would be suitable for all ages. For instance, you may not need a night cream if you do not have fine lines or wrinkles. But a basic skin cream could be used by anyone.
Sunscreen: If you do not prefer applying two layers of creams on your face, look for a cream infused with sunscreen – a cream equipped with SPF 30 or above.
Skin Concerns: Identify your skin concerns and go for the cream that solves them. For example, if you are looking for an anti-aging cream, there is no point in investing in a cream that is only moisturizing.
*Subject to Availability
There is a huge array of beauty creams available to the Indian consumer. As each person has different requirements based on the skin type, complexion, and usage, it can be confusing. We hope you found this article on the best skin creams for Indian skin helpful. Let us know what you think in the comments below.
Frequently Asked Questions
Can skin creams for Indian skin be used as a base for makeup application?
You may use day creams as a makeup base as they smooth and hydrate the skin. However, night creams are only designed to moisturize the skin when sleeping. They may not be suitable for base makeup.
Can skin creams for Indian skin be used in combination with other skincare products?
You may use skin creams after applying your toner, serum, and eye cream. Use a sunscreen in your morning routine which might be applied after the skin cream.
Recommended Articles