Top 10 Skin Exfoliants Available In India
Do you complain of dry and dull skin? In order to achieve fresh, vibrant and bright looking skin, it is very essential to include skin exfoliation once a week or every alternate day depending on your skin type. Regular skin exfoliants that contain ingredients like alpha hydroxyl acids leave your skin glowy, smooth and of course fresh.
Let us review some of the best skin exfoliants in the market:
1. Kiehl's Pineapple Papaya Facial Scrub:
This one of the exfoliating products suits any skin type, owning to its extract from pineapple and papaya. It helps in digesting and gently cleansing away the dead skin cells. This leaves your skin soft and supple and with regular use and also will offer glowing and oil free effects.


2. St. Ives Apricot Scrub:
This scrub is my personal favourite of the skin exfoliation products  because it comes cheap and does a great job of cleaning the pores, control blackheads and slough off dead cells. It makes your skin great and after regular usage, the end result is soft, smooth and toned skin.


3. Clinique face scrub:
Clinique does a job so well, especially due to its best formulated quality that helps carry out gentle skin exfoliation with ease. The micro-granules in it effectively scrub away the dead cells without causing any skin irritation.


4. Lancome Exfoliating Microdermabrasion:
This product is specially formulated with tiny crystals to polish and effectively exfoliate the skin to make it look pink, smooth and fresh. Suiting all skin types, it is perfect for those who are looking to skip beauty and spa polishing treatments.
5. Himalaya Gentle Exfoliating Scrub:
This scrub is perfect for daily use as it doesn't damage your skin and its walnut content gently exfoliates dead skin cells and removes impurities. It also loosens up dead skin fragments and prevents formation of blackheads, thereby leaving the skin soft and radiant.


6. Fabindia Neem Tulsi Face- Body Gel Scrub:
This body and face scrub is unlike any other exfoliants in the market because of its formulated gel form. The product is best suited for sensitive skin, which gently exfoliates the skin, increases blood circulation and opens up the pores.


7. Forest Essentials Body Polisher – Cane Sugar & Tamarind:
This body polisher is made up of natural ingredients that work wonder on your skin. It is rich in mineral-rich sea salts and raw sugar cane from the Kerala coasts, as it polishes the skin and leaves it incredibly smooth and buffed. The pure cold-pressed oil extracted from almonds and apricots along with distilled essential oils both hydrates and softens the skin.


8. Himalaya Gentle Exfoliating- Apricot Scrub:
Another great product that is readily available and comes cheap is Himalaya's Gentle Exfoliating- Apricot Scrub. Perfect for everyday use, its ingredient apricot acts as a natural moisturizer preventing your skin from drying. The product is perfect at gently exfoliating your skin, unclogging pores and removal of blackheads.


9. Himalaya Purifying Neem Scrub:
Himalaya's Purifying Neem Scrub is perfect for oily and acne-prone skin that also removes dead skin cells and excess oil from the skin's surface. It is very gentle on the skin and the granules are not too abrasive on your face, simply perfect for everyday use.


10. Vedic Line Scrub – Papaya:
This product is formulated using natural papaya extracts, which is helpful in removal of dead skin cells. It prevents skin darkening and brightens complexion, and is also very effective in removal of small whiteheads and blackheads. In short, a perfect everyday use scrub.



*Subject to Availability
So, these amazing and the best skin exfoliation products in the market that can help you have flawless skin in no time! Do try these out and let us know your experience in the comments section below.
Recommended Articles:

The following two tabs change content below.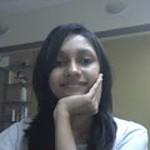 Latest posts by Riddhi Jholapara (see all)