Top 100 Cruelty Free & Vegan Makeup Brands You Should Know
Use the best cruelty-free products to look glamorous without hurting animals.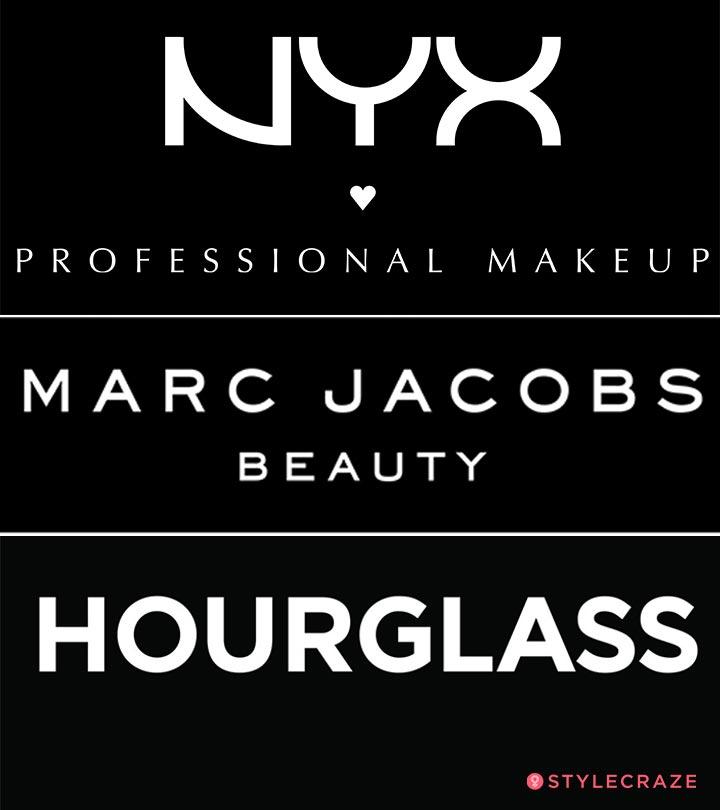 Are you conscious of what you put on your face every morning? If you aren't, it's time you give it a second thought. Animals are abused, tortured, and mistreated, just so that the lipstick you love can last longer on you. Is it really worth forcing chemicals down their throats, dripping makeup into their eyes and onto their shaved skins in exchange for what's on your vanity? You have the power to help end animal testing by adopting a more animal-friendly lifestyle. Choosing cruelty-free and vegan makeup brands and cosmetics allows you to save innocent lives and so you ought to be more mindful and compassionate.
Are Vegan Cosmetics The Same As Cruelty-free Cosmetics?
No. Here's the difference – cruelty-free makeup brands do not test its ingredients, formulations or finished products on animals, whereas vegan makeup brands do not use any animal-derived ingredients in their products. Brands can be both cruelty-free and vegan, or be either one of the two.
We have a list of the best cruelty-free makeup brands to help you choose from the next time you go makeup shopping. But first, let's look at the top 25 vegan makeup brands that have made their name in this industry for their amazing products.
Top 25 Cruelty-Free And Vegan Makeup Brands
Let's take a look at what's special about some of these brands and the most popular products that they sell.
1. Hourglass
We've all heard of Hourglass, and it's famous for its high-quality and luxurious makeup with the most gorgeous packaging there is to find. It was launched at Barneys New York back in 2004 and was founded with a commitment to reinventing luxury cosmetics. Presently, it's a cruelty-free brand and pledges to become an all-vegan makeup brand by 2020.
Its cult favorite products include the Ambient Lighting Powder, the Immaculate Liquid Powder Foundation, and the Veil Mineral Primer.
2. IT Cosmetics
IT Cosmetics is owned by L'Oreal, and it was developed by Jamie Kern Lima with the idea of providing more than just cover-up makeup. This wise lady wanted products that also treated skin conditions such as rosacea. This is makeup that acts as a solution to common skin problems. It's a cruelty-free company but not fully vegan.
Its game-changing products have to be its base products like the foundation, concealer and contour products. The brand also offers skincare products.
3. Anastasia Beverly Hills
Anastasia Beverly Hills, the brand famous for its brow products, was launched in 1998 as a brow product brand. After its expansion, it started a full makeup line. It's a 100% cruelty-free brand. Some of its products do contain beeswax or honey, so it's not vegan. If you have brows that are hard to color-match or fill out, Anastasia Beverly Hills offers a whole bunch of pencil, powders, and pomades in a wide array of shades to help you out! The brand has the highest earned media value on Instagram!
4. Too Faced
Too Faced was born in 1998 with a credit card, a laser-like focus, and a dream to celebrate and empower women. It's a must-try for those who prefer subtle, natural-looking makeup with a little edge. Did I mention its super cute packaging?
Some of its most popular products include its Chocolate Bar Eye Palette (neutral shades that actually smell like chocolate! YES!), its Primed & Poreless Pressed Powder, and a whole bunch of other eye and face palettes. Too Faced Better Than Sex Mascara is one of the best cruelty-free mascaras that you'll find!
5. Urban Decay
Urban Decay was founded in 1996 with a line of 10 lipsticks and 12 nail enamels. It was created to rebel against the abundance of pink makeup products in the beauty market. The brand has come a long way, and it's now a global makeup brand owned by L'Oreal. It's cruelty-free and also has an extensive line of vegan makeup. It now offers an endless range of high-performing makeup from its Naked eyeshadow palettes to its Primer Potion. Its All-Nighter Setting Spray is also very popular for oily skin.
6. Becca
Owned by Estee Lauder, Becca is known for its simple and inclusive approach to creating an equally balanced range of shades from the fairest to the deepest skin tones. With its sophisticated and minimal packaging, this brand is a favorite of celebrity artists (especially its one-of-a-kind highlighter). It's a cruelty-free brand and also has a range of the best vegan makeup products.
Becca specializes in base products like its highlighters, bronzers, primers, foundations, and blushes, which are all worth trying!
7. Tarte
Did you know that Tarte was started in its founder, Maureen Kelli's apartment in 1999 with a cheek stain? The brand has grown tremendously, and its dedication to providing cruelty-free and vegan products (falling within the mid to high range) has made it stand out from its competitors and generated a loyal following of customers. Tarte's eyeshadows, lip paints, and blushes are very popular.
8. ColourPop
ColourPop was founded in 2014, and it suddenly started to appear in everyone's feeds as a social media account full of pretty makeup pictures, taking the beauty world by storm. The brand takes pride in being a wallet-friendly and one of the best cruelty-free brands. Also, almost all its products are vegan! You need to check out its eyeshadows and lip products from its humongous color selection. These babies are so pigmented, and you get to choose between several finishes.
9. Kat Von D
This makeup line by tattoo artist Kat Von D is a classic! Von D draws all the artwork for her packaging herself, and there's so much attention given to details, which makes it so truly special. The brand is completely cruelty-free and vegan as Kat herself is a vegan and an animal lover. The brand is famous for its lipsticks, eyeliners, and eyeshadow palettes.
10. Charlotte Tilbury
One of the most famous makeup brands in the United Kingdom landed in the States in 2014. Charlotte Tilbury was a big shot celebrity artist before she started off this venture, and worked her magic on celebrities like Poppy Delevingne and Kate Moss. It is regarded as one of the luxury brands on the makeup market and even celebrities love it for its high-quality products. It's 100% cruelty-free and also has a whole bunch of vegan makeup. The brand's lipsticks, foundations, and bronzers are very popular.
11. Zoeva
Zoeva was born with the intention of finding the solution to high performing products minus the hefty price tag. Zoe Boikou, its founder, started the company in 2007 and turned her dream into reality. The popular German brand offers a huge variety of makeup brushes, and the brand is 100% cruelty-free. It has a wide range of vegan brushes as well.
12. Pacifica
Pacifica is one brand that's not only cruelty-free but also 100% vegan and a much greener beauty brand. It has come to become one of the most innovative and creative natural beauty brands with a wide range of cosmetics, perfumes, and skin care products. When it comes to makeup, Pacifica is famous for its eyeshadows, mascara, and highlighters.
13. Japonesque
Driven by the love of creating beauty, Japonesque creates the most innovative, refined, and distinctive beauty accessories, cosmetics, and makeup brushes in the world. It's also famous among celebrity makeup artists and beauty professionals across the world. You need to check out its brushes and makeup, specifically its blush and compact. The packaging is so beautiful!
14. Australis
Australis is Australia's fastest growing cosmetics brand. It's 100% cruelty-free and offers a huge range of vegan-friendly makeup. Launched in 1987, this brand has grown immensely, and the brand also ships worldwide. Its Banana Powder and Contouring Palette are very popular!
15. Jane Iredale
Are you into skin care makeup? This Leaping Bunny-certified brand was founded in 1994 and is one of the best cruelty-free skincare brands. Jane Iredale was inspired to develop makeup that's good for your skin. Its products are made from nourishing ingredients and are free from harsh parabens and synthetics. You need to check out its pressed mineral foundation, which is available in 24 shades!
16. 100% Pure
This brand is committed to produce the purest products, and to promote clean, healthier living. It's cruelty-free and mostly vegan, except for those products containing honey. 100% Pure is free of harmful synthetics and parabens. It also uses fruit, vegetable, tea, and other plant pigments for its makeup, which contains beneficial vitamins and antioxidants. Its Blackberry Mascara, foundations, and face products are all worth a try!
17. Marc Jacobs
Marc Jacobs falls on the luxurious side of the beauty market. Its products are high-quality, and the packaging is sleek, classy, and sophisticated. Marc Jacobs Beauty is cruelty-free but please note that its fragrances aren't. If you're looking for a great full coverage foundation formula, make sure you check out its Re(marc)able Foundation. Also, the brand has some stunning eyeshadow palettes.
18. Illamasqua
Illamasqua, the British brand, was launched in 2008 by Julian Kynaston with the intention of creating a makeup line that's bold and edgy. Hence, Illamasqua (a fusion of illusion and masquerade), was formed to encourage self-expression. It's cruelty-free; and the brand also has a growing range of vegan makeup. Its Skin Base Foundation and Hydra Veil primer are very popular.
19. Josie Maran
The actress and model, Josie Maran launched her own natural cosmetics product line back in 2007. The company's motto is "luxury with a conscience." One of its key ingredients in its product range is pure organic fair-trade argan oil – which you'll find in its lip, cheek, and face products. The brand is 100% cruelty-free and also offers heaps of vegan products.
20. theBalm
If you want makeup with a gorgeous retro feel and packaging, theBalm cosmetics is what you're looking for. The brand has a complete line of makeup, skin care, hair care, and nail care products, with a "beauty in five minutes" philosophy. The cruelty-free line is not considered vegan as some of its products include beeswax. Its Bahama Mama bronzer, Mary-Lou Manizer highlighter, and Nude Tude palette are some of its best-selling products.
21. Bare Minerals
Bare Minerals became super popular for its mineral foundation. This brand, which is owned by Bare Escentuals, owned by Shiseido, offers a wide range of mineral-based makeup products. Bare Minerals is a cruelty-free brand. However, its parent-company Shiseido isn't.
The brand has a bunch of award-winning products like the Original Foundation, Correcting Concealer, and the Ready 8.0 Power Neutrals Eyeshadow Palette.
22. NYX
One of the most popular drugstore brands, NYX has remained cruelty-free despite its acquisition by L'Oreal in 2014. Started as a small company in 2009, by Toni Ko, the company has grown immensely, and its products are sold in about seventy countries. Its lip products are very popular, especially the Soft Matte Lip Cream. Also, its Jumbo Eye Shadow Pencil is a cult favorite – you can use it as a highlighter, an eyeshadow primer, and a lid concealer.
23. Face Atelier
This brand is Leaping Bunny-certified, and it's also transitioning to a 100% vegan line. The brand, created by Debbie Bondar, attracted a cult-like following among the beauty industry professionals, celebs, and consumers all over the world. The brand was the official makeup sponsor for Kelly Clarkson and her 2012 Stronger Tour, Madonna's Confessions Tour, and it regularly supports NY Fashion Week events. It's also a kit staple of American TV shows like True Blood, Hannibal, and The Goldbergs. Its Ultra Foundation is a best-seller and is worth trying.
24. Glossier
Glossier was started in 2014 by Emily Weiss, and it's a beauty brand inspired by real life. Its makeup products are all about being easy, minimalistic and fresh. If you prefer the "no-makeup" makeup look over chiseled cheekbones by contouring, you will love its products. The brand is 100% cruelty-free and a lot of its products are vegan too. Make sure to check out Glossier's eyebrow pomade and its Haloscope Dew Effect Highlighter.
25. Milk Makeup
If you're interested in "quick" makeup that's more on the natural side, Milk Makeup is what you need. Launched in 2016 in 50 Sephoras in the US, the brand believes that you should have good ingredients plus an epic payoff, because compromise is cool, but not in your beauty routine. Check out its highlighter, and cream and stick products, like the Lip + Cheek stick.
Did we mention – Milk is cruelty-free, paraben-free, and 100% vegan!
We are not done yet! Here are some other brands that have earned our respect for churning out products that are vegan or cruelty-free. Let's take a look.
26. Pur Cosmetics
27. The Body Shop
28. Lush
29. Edward Bess
30. RMS Beauty
31. Ilia
32. Red Apple Lipstick
33. Kjaer Weis
34. Korres
35. Catrice
36. Chantecaille
37. By Terry
38. Ellis Faas
39. Elf
40. Hard Candy
41. Physicians Formula
42. Sonia Kashuk
43. Wet N Wild
44. Alima Pure
45. Everyday Minerals
46. Young Blood
47. Sappho
48. Gabriel Cosmetics
49. Melt
50. Dose of Colors
51. Aromi
52. Sugarpill
53. BH Cosmetics
54. Natasha Denona
55. Bite
56. Fenty Beauty by Rihanna
57. Cover FX
58. Milani
59. Flower Beauty by Drew Barrymore
60. Butter London
61. Pumpkin and Poppy
62. Shiro
63. OCC
64. Prestige
65. Bellapierre
66. Zuii Organic
67. Makeup Geek
68. Lily Lolo
69. Nudestix
70. Buxom
71. Blinc
72. Cargo
73. Duwop
74. Concrete Minerals
75. Suva Beauty
76. Fairy Girl
77. Coloured Raine
78. Cate Mcnabb
79. Cailyn Cosmetics
80. Besame
81. Silk Naturals
82. Boots
83. Stila
84. Smashbox Cosmetics
85. Jordana
86. Marcelle
87. Barry M
88. Annabelle
89. W3ll People
90. Kjaer Weis
91. Girlactik
92. AFK Cosmetics
93. Perfekt
94. Ardency Inn
95. Ciate
96. Ecco Bella
97. Lime Crime
98. Vapour
99. Pixi
100. GOSH Cosmetics
Animals are tortured, abused, and mistreated for makeup and cosmetics. Switching to cruelty-free and vegan cosmetics is a really great step for humanity. Though both vegan and cruelty-free sound similar, they are not the same. Vegan cosmetics do not use animal-derived ingredients, while cruelty-free brands do not test their products on animals. Some brands provide both cruelty-free and vegan products. The article here discussed 100 such brands that are both cruelty-free and vegan. Therefore, this article will help you decide which brand to choose the next time you buy makeup and cosmetics.
Frequently Asked Questions
Is Neutrogena vegan?
No. Neutrogena is not a vegan brand as its products contain ingredients such as beeswax and lanolin.
Is Maybelline vegan?
No. Maybelline is not a vegan brand as it uses ingredients such as carmine and lanolin in its products.
Is Revlon vegan?
No. Revlon is not a vegan brand as its products contain ingredients such as beeswax, carmine, and lanolin.
How do you know if your makeup is vegan?
Check the label and look for ingredients such as honey, beeswax, carmine, lanolin, gelatin, collagen, and albumen. See if the product is approved by institutions such as the Leaping Bunny, PETA, and CCF (Choose Cruelty-Free).
The following two tabs change content below.
Esha Saxena is a writer and journalist and holds a master's degree in media and mass communication. She firmly believes...
more