5 Best Hair Products For Indian Hair To Try In 2023
Experience the excellence of professional hair care at your fingertips.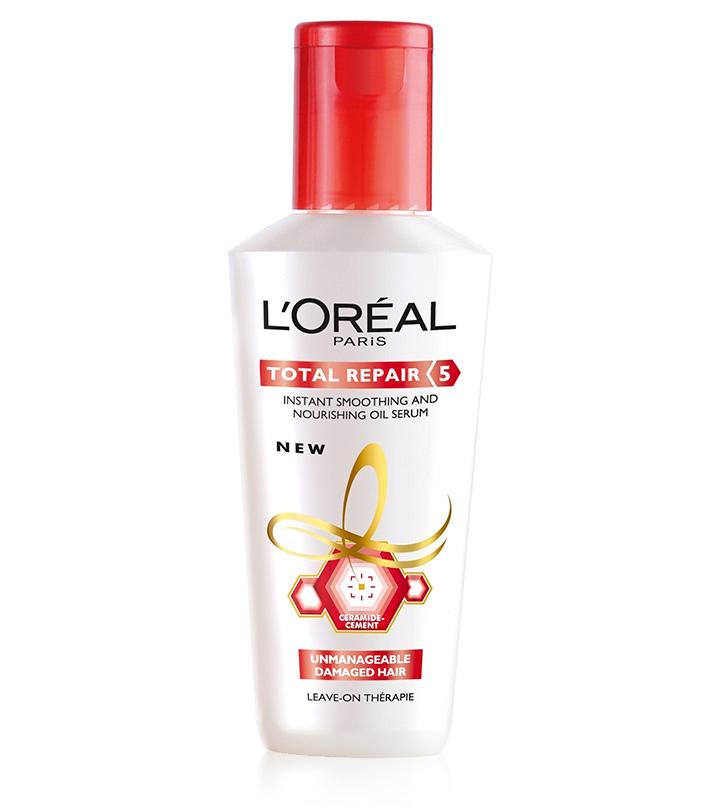 How To Maintain Healthy Hair?
Hair products is the only answer. When it comes to hair products, there are so many options to choose from, which must be a difficult task for you to do.Thus, we are making it easier for you. Following are the top five products available in India for hair care. These hair growth products might help you get that beautiful lustrous hair that is desired by every single woman.
Most of us pick a salon visit right before an important event because at times, the stylist can do things that we can't always do. If you are wondering what am I talking about, well the products that the stylists use are different and it isn't practical to own them due to its less than usual usage.
Thus, professional salons use high-end sprays that help the hairdo last all throughout the evening.
One such outstanding expert recommended product for buyers is L'oreal Paris Elnett Satin Hairspray. The best part about this hair growth product is that you can afford it and be certain that it does the job in a manner similar to the salons.
PROS:
* Gives superior hold for a long time.
* Does not frizz hair.
* It will not leave a white cast on hair.
* Its inexpensive (costs as much as one visit to the salon).
* Appealing packaging.
CONS:
* You have to apply it just about the same minute you spray it out and ensure it spreads evenly; otherwise, it may make hair hard.
* It has a very strong smell that may be hard for some people to bear.
Price at the time of publication: ₹28.09
Moroccan oil is famous all over the world for its amazing properties that do wonders to promote healthy hair. Ladies in every corner of the world swear by this product and internationally is it said to be one of the best hair growth products.
What is so different about this "oil" you ask?
Well for starters, it has the goodness of natural oils and the effect of a serum. Moroccan Oil absorbs quickly by the hair and it eventually leaves a shiny and silky finish.
PROS:
* Contains unique and rare antioxidant argan oil.
* Does not make hair greasy.
* Never makes hair limp.
* Can even work like a mild heat protector.
* Improves hair texture.
* Also available in a "light" version for people with an oily scalp.
CONS:
* Although small quantity is required, it may come across as a bit expensive to some people.
* Its available only at selected salons and online stores.
Price at the time of publication: ₹48
If you have grey hair, then the best solution is Henna. It is widely recommended because of its no-side effects advantage. You will find this product completely natural, and unlike any hair colours, it contains no ammonia or other harmful chemicals.
Habib's Henna is indeed one of the best options on the market.
PROS:
* It serves two purposes; covers grey hair and also highlights them.
* Immensely helps in conditioning hair.
*Contains Bhringraj, Brahmi and Amla, which are very good for hair health.
*You need to soak this henna for just 30 minutes and it is good to use.
*Makes your hair shiny and gives it life.
* Absorbs extra oil from scalp.
*After soaking, the quantity increases, thus be careful with how much you need for your hair.
CONS:
*Slightly expensive than other henna available on the market.
*Availability may be an issue in small cities.
4. Sunsilk Keratinology Heat Protector Spray:
Before styling your hair, it is recommended you use this heat spray to prevent any damage to your hair due to heat. You can use this before ironing, curling or even blow-drying.
PROS:
* Effectively prevents hair from damage.
* Available easily in most supermarkets as well as online stores.
* Affordable as compared to other heat protector sprays on the market.
* Contains Keratins and UV filters.
*Gives immense shine to the hair
CONS:
* Over spraying of this product might lead to the formation of an artificial layer on hair.
* Will not work as expected on very frizzy hair as compared to non-frizzy hair.
* Ladies living in humid areas like Mumbai should give it a miss due to their weather conditions.
Considered to be one of the best hair care products, L'Oreals Total Repair 5 Serum repairs the hair surface while saving/protecting them from any further damage and split ends. Also, it nourishes hair completely, from root to tip.
PROS:
* Detangles hair with ease.
* Hair becomes softer and shinier after applying this serum (even after one time use).
* If you wash you hairs after every 3 days, this is the best serum currently on the market.
* Good news is that it is very inexpensive.
* A common outcome of most products like these is that it makes hair very limp, but with this product in particular, no such complaints have been registered yet.
CONS:
* Might give a sticky feeling on certain hair textures.
* May cause dandruff.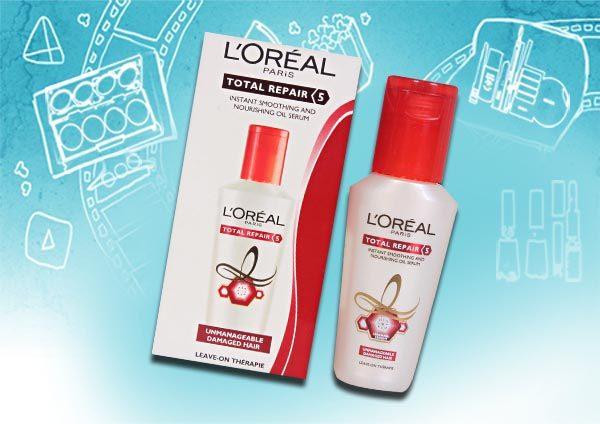 Price at the time of publication: ₹203
The hair products listed above work wonders on Indian hair. But before you buy any of them, consider the factors given in the next section.
Things To Consider Before Buying Hair Products For Indian Hair
Different hair types have different needs, and they need different hair care products. Before investing in any hair care product, check its suitability for your hair type. If your hair is dry and frizzy, go for hydrating and moisturizing hair products. If you have sticky or oily scalp and hair, go for oil-balancing products that do not cause any dryness.
Ingredients are again associated with your hair type and texture. Moisturizing and hydrating ingredients work best for dry and damaged hair, while tea tree oil and neem are beneficial for oily hair. Therefore, always check the ingredient list before purchasing any product. Besides, scanning the ingredient list helps you avoid any ingredient that you may be allergic to. 
Cost is an essential factor, especially when you are not sure about the suitability of the product. There are many promising yet expensive brands that offer the best hair care products. Check out the customer reviews and then invest in such products. You can go for mid-range brands that offer great results at an affordable price.
Quantity is another vital factor to take into account when buying any hair care product. Make sure to compare the product you want to buy in terms of its price, quality, and quantity with similar products in the market.
*Subject to Availability
I hope you benefit from these best hair products that boost growth.

Recommended Articles:
The following two tabs change content below.