Top 5 Simple Hairstyles For Medium Length Hair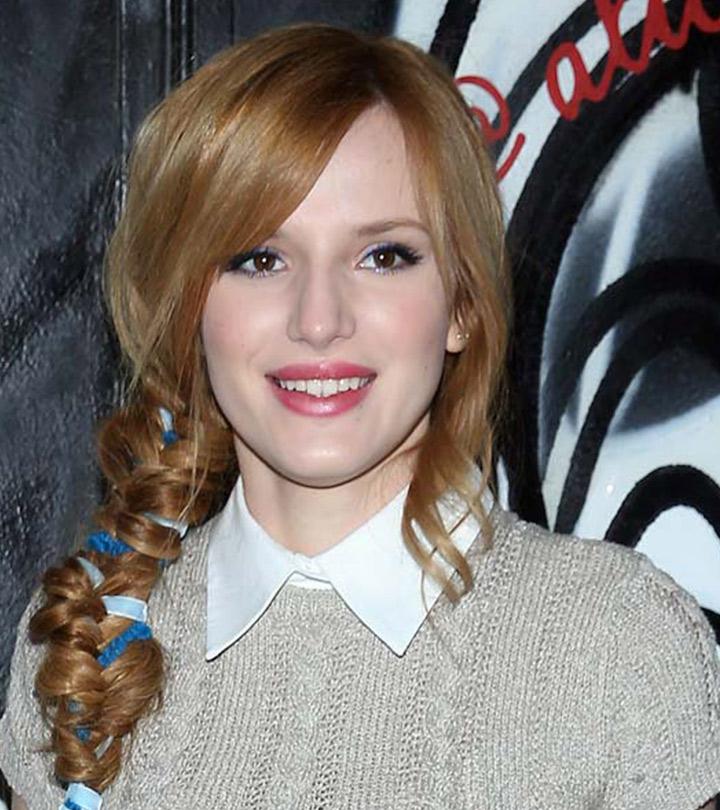 One thing that most girls absolutely love doing is to try out various hair styles and looks for different occasions. A new hairstyle or a new hair look is something that all girls and women, no matter what age, are always fascinated with. Whether it is the cut, the length, the look, the styling or the colour, there are various ways you can change your look and show off a new you, each time you step out.
There are various styles to try out with different hair types and length. Not just that, each hairstyle can be change to suit different hair styles, length, type and colour. And of course with a different age bracket, you can change the style a bit here and there to make it perfect for your age.
Today, let's look at these 5 fun and trendy hairstyles for medium length hair that are easy to create but super stylish to show off:
Hairstyles for Medium Length Hair
1. One sided braid:
Braids are super 'in' these days. From movie stars to ramp models to fashionistas, fashion bloggers, style divas and almost anyone who matters out there, seems like the braid is THE fashion accessory for your hair. For those who have medium length hair, the one-sided braid can look super chic. It will look great as a simple hairstyle, and you can always jazz it up. The best part is that it hardly takes any time to create, and what you have is a style statement that seems to have taken the entire fashion scene by storm at the moment. Try braids in different styles as a simple braid, fishtail braid, French braid, etc. to add glamour to your look. And the best part about braiding your hair is that you can let it be messy, and they'll still look great! In fact, the messier, the funkier it will look.
[ Read: Funky Hairstyles for Medium Length Hair ]
2. Soft curls:
Soft romantic curls look great, especially on younger girls or college-going girls. These are great to sport at a fashionable or professional do, and would make the absolute happening look for a lazy, casual water party. This style is extremely feminine and adds a touch of warmth to your face. If you are slightly mature in age, wearing this style will take away a few years from your look. Just curl your hair with a curling rod, and set it with a soft-hold hair spray. This is an amazing haircut for medium length hair that adds style to looks.
[ Read: Prom Hairstyles for Medium Length Hair ]
3. Messy Ponytail:
A messy ponytail looks uber-chic and very romantic. Tease some hair around the crown, and tie it in a pony along the base of the neck. Let a few loose strands fall around the face to add more style to the look. Add a statement hair accessory or neck piece to complete the look.
4. Wavy hair
For the just-out-of-bed wavy hair look, curl the hair lightly with a curling rod, and run your fingers along the length of your hair. Use some hair-spray, and you're done for the day. The best part about this hairstyle for medium length hair is that even when it does get a little messy in real, it will go perfectly with the style you've already created.
5. Side bun
Curl your hair, and set them in place around one of the ears with bobby pins to create a loose, messy bun. You are sure to turn heads with this cut. A great look that is especially suited for weddings and festivities. Add a few interesting accessories and that's all you need to be stylish and chic.
[ Read: Bridal Hairstyles For Medium Length Hair ]
Ladies, with so many options, we're sure you will try out some of these with your own taste and twist to them. Do let us know which hairstyles for medium length hair you tried out and loved.
The following two tabs change content below.