10 Best Anti-Aging Products Available In India
Before I start, the first thing I want you to do is to STOP believing that aging is something that you need to fight. Do you think you can reverse aging? If you answered 'yes,' it's time you got rid of that misconception. The passage of time is inevitable. What you can do is let your skin thrive by giving it the necessary attention and ingredients that can slow down rapid aging and make it look youthful along the way. This is where anti-aging products can help you. Here, I have shared a list of top anti-aging products that really work and are available in India. Let's explore.
The Best Anti-Aging Products Available In India – 2018
1. Code-H C Serum
This vitamin C serum contains a blend of retinol, hyaluronic acid, rosehip seed oil, aloe vera extracts, and vitamin E. This excellent list of ingredients makes it the most sought-after product for anti-aging that improves the skin's appearance and promotes collagen development. It keeps your skin hydrated and gives you a youthful complexion.
Pros
Paraben-free
No harmful chemicals
No phthalates and synthetic colors
Cruelty-free
Gets absorbed fast
Works with regular usage
Reduces fine lines and dark spots
Makes skin soft
Improves skin texture
Cons
None
Rating
5/5

2. Olay Total Effects 7-In-One Anti-Aging Cream
This product claims to be formulated to fight signs of aging and reduce dark spots, pores, and wrinkles. It contains antioxidants and VitaNiacin complex that even out your skin tone and make it glow.
Pros
Visible results
Provides skin hydration
Makes skin bright
Non-greasy
Cons
None
Rating
5/5

3. St. Botanica 24K Gold Scrub
Product Claims
The 24K gold scrub by St. Botanica contains vitamin C. It also contains gold particles, walnut, aloe vera, green tea, gotu kola extracts, and hyaluronic acid that eliminate dead skin cells, improve your skin texture, and reduce the appearance of fine lines and wrinkles. It makes your skin soft and supple and gives it a healthy glow. It claims to restore the elasticity of your skin and treat sun damage.
Pros
Contains vitamin C and hyaluronic acid
Contains herbal extracts
Free of harmful chemicals
Paraben- and SLS-free
Suitable for all skin types
Cons
None
Rating
5/5

4. Alyuva Anti-Aging Rejuvenating Ayurvedic Cream
Product Claims
This Ayurvedic anti-aging cream claims to be the only cream that can penetrate all the layers of your skin and reach deep inside to repair it from within. It is easily absorbed by your skin and nourishes it from the inside. It contains cow ghee, rosemary essential oil, and vitamin E that eliminate unwanted scars, sunburns, fine lines, and wrinkles.
Pros
Lead-free
SLS- and SLES-free
Paraben-free
No alcohol
No artificial color
Visible results
Cons
None
Rating
5/5

5. Wow Skin Science Anti Aging Night Cream
This night cream claims to rejuvenate and revive your skin. It not just plumps up your skin but also boosts its elasticity, reduces fine lines and dark spots, and imparts a natural glow. It contains shea butter, aloe vera extracts, hyaluronic acid, and olive oil that promote collagen synthesis.
Pros
Paraben-free
Doesn't contain sulfates and propylene glycol (mineral oils)
Suitable for all skin types
Visible results within 2 weeks
Cons
None
Rating
5/5

6. Proderme Vita C Anti-Aging Cream
This anti-aging cream keeps your skin moisturized and plump. It enhances the appearance of your skin by thoroughly cleansing it and making it bright. It contains 10% vitamin C and resveratrol that boost cell renewal and reduce fine lines and wrinkles. This product is made in the USA and contains natural and organic ingredients. 
Pros
Organic ingredients
Spot reduction
Improves skin texture
Visible results
Cons
None
Rating
5/5

7. Olay Regenerist Advanced Anti-Aging Night Resurfacing Elixir
This elixir works on your skin while you sleep and gently resurfaces it. This gives you smoother and tighter skin after you wake up. It has a non-greasy and fast-absorbing formula that keeps your skin moisturized. It contains glycolic acid that gently peels your skin, boosting cell regeneration.
Pros
Lightweight
Contains antioxidants
Does not cause irritation
Reduces pore size
Non-comedogenic
Cons
Expensive (but worth trying)
Rating
5/5

8. L'Oreal Paris Revitalift Anti-Aging Power Water
This product by L'Oreal claims to moisturize your skin as soon as you start using it. It makes your skin plump and improves elasticity. It claims to refine your skin pores, boost collagen synthesis, and improve your skin texture to make it look youthful.
Pros
No breakouts
Makes your skin glow
Mild fragrance
Visible results
Cons
None
Rating
5/5

9. Total Activation Facelift Serum
This is a spa-grade serum that contains organic aloe vera and green tea extracts. Its unique formula boosts collagen development, eliminates fine lines, wrinkles, and age spots, and tightens your skin. It contains cassia seeds extracts that have effects similar to hyaluronic acid, MSM, geranium, and aloe vera extracts.
Pros
Visible results
Works gradually
Makes skin soft
No chemicals
Contains hyaluronic acid
Organic and natural ingredients
Cons
None
Rating
5/5

10. Olay Total Effects 7-in-1 Anti Aging Foaming Face Wash
This foaming face wash contains vitamins B3, E, and pro-vitamin B5 that fight the 7 signs of aging. It washes away all the skin impurities and removes traces of makeup without drying out your skin. It is extremely gentle on your skin.
Pros
Doesn't dry out your skin
Mild
Easy to apply
Pleasant fragrance
Gives you visible results
Cons
Rating
4.8/5

Stop thinking that a few lines and wrinkles can define your beauty and strength. Love your skin. Love yourself. And let me know which of these products are keeping your skin happy. Also, if I have missed including any product that you think deserves to be on this list, drop a text in the comments section below.

The following two tabs change content below.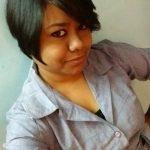 Latest posts by Ramona Sinha (see all)