10 Best Places To Get Your Tatoos Inked In Hyderabad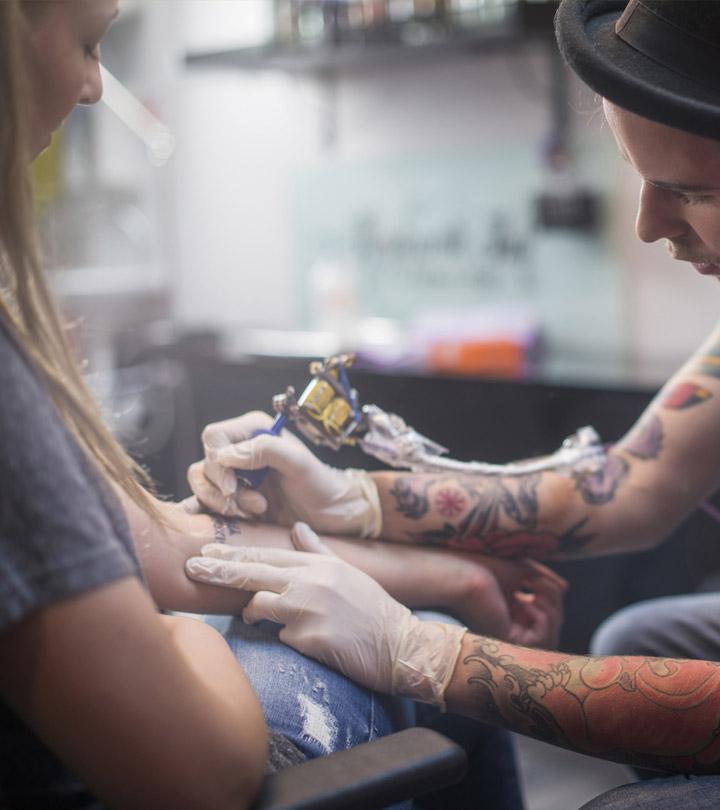 Hyderabad like other cities houses a large number of tattoo parlours, studios and roadside stalls! Some of them are not very hygienic and pose dangers to your health. Here is a list of the top 10 studios tattoos in Hyderabad where you may get inked without worrying about the repercussions.
1. Angel tattoo and piercing:
Angel tattoo studio is modern in its furnishings and very hygienic too. The designers are skilled and can design any tattoo you want. You just need to tell them what emotion you are going for and they will ink the image in your head on your skin!
2. Vinnus body art studio tattoos:
Located in Ram Nagar this is another excellent tattoo parlour which you can visit. They specialize in portrait tattoos but like most other designers they are skilled enough to design whatever kind of look you want.
3. Joysen tattoo and piercing studio:
The address of this studio is Beside State Bank of Mysore, Near Krisna Nagar Cross Road, Jubilee Hills, Hyderabad – 500033. Joysen, the founder of this studio is originally from Kolkata. He is one of the few tattoo makers in Hyderabad who have had proper training in tattoo making!
4. Hakim's Aalim tattoo parlour:
Hakim's aalim has a state of the art tattoo booth! The address of this parlour is Shop No. 9/10, Al Cazar Plaza & Towers, Road No. 1, Banjara Hills, Hyderabad. This is the place to go to if you want to get a permanent tattoo in hyderabad!
5. Sana's tattoo studio:
The address of this studio is Plot No 41, 2nd Floor, D V Colony, P G Road, Jubilee Hills, Hyderabad. This is one of the best studios to get custom made tattoos. The designers here are really skilled at reading your mind and making beautiful tattoos based on your explanations.
[ Read: Tattoo in Bangalore ]
6. Tattoos by vikram:
Vikram is a tattoo artist from Delhi working in Hyderabad. He is excellent in making any kind of tattoo whether it is black and white or coloured, portrait or abstract. He is excellent even with designing any tattoo for you too! He has been working in this field for a long time and will even help you with the after care of the tattoo too. For contact information you can visit his website.
7. Sabby's tattoo and piercing studio:
The founder of this studio Saurabh Pardeshi has a very vivid imagination and thus excels in custom made tattoos. He believes that every tattoo that you get made should mean something. All you need to do is explain the emotion you are going for and he will design a tattoo for you on the spot! So if your planning to a get your tattoo customized, then he is the man!
8. Skye tattoo studio:
The address of this studio is Plot No. 41, 2nd Floor, D V Colony, Minister Road, Secunderabad. The studio is air conditioned and hygienic. The designers here are quite skilled!
9. Envy tattoos and body piercing:
This studio is located in Jawahar Nagar Colony, Hyderabad. Its designers are skilled. However decide a price before you start getting your tattoo.
10. Lloyd tattoos and piercing:
The address of this studio is Gautam Enclave, Sikh Village, Road No 12, Gun Rock, Hyderabad – 500015.
Image Source: 1 , 2 , 3 , 4 , 5 , 6 , 7 , 8 , 9
The following two tabs change content below.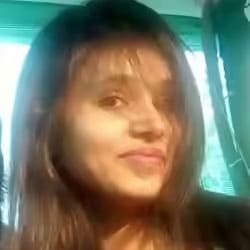 Jyotsana Rao is an engineering graduate from NIT, Nagpur, who discovered her love for writing during her undergraduate days. She is passionate about writing about everything related to beauty - makeup, fashion, hairstyles, skin care, or hair care. When this social media junkie isn't stalking the world of fashion and glamour, she loves spending her time traveling.