Top 10 Breast Tightening (Firming) Creams
The sight of sagging and loose breasts is unsettling. And most of us have no clue how to go about tightening and firming our breasts, or if anything like this possible without having to resort to surgery. In such a scenario, using breast tightening/firming creams is the best alternative. We are here to talk about everything you need to know about breast tightening creams with recommendations of the best products available in the market.
But first, let's understand, what causes our breasts to sag and drool. This happens when the tissues and ligaments that keep the breasts intact start to lose their elasticity due to pregnancy and another very unassuming reason, gravity. So, will using these breast firming creams solve our problem?
Do Breast Firming Creams Really Work?
The efficacy of a breast firming cream is relative. Women all over usually keep wondering if these creams really work or not, whether they can even be considered in the first place, and if they are safe. The answers to all the questions are both yes and no. Because there is very little evidence that proves the reliability of topical applications, be it on your face, breasts, etc., especially pertaining to reversing the effects of aging, genetics or anything natural and biological.
However, breast tightening creams contain ingredients like Retin-A that helps rebuild the skin cells by aiding the formation of collagen, phytoestrogens that are derived from plants to make your breasts firm, and moisturizing agents that plump up your skin when applied. Going by this logic, since going under the knife is obviously not an option for most of us, breast firming/tightening creams are our best bet.
Let's now look at the best breast tightening creams.
Top 10 Breast Tightening Creams
1. Pueraria Mirifica – Breast Firming Serum & Cleavage Enhancement Cream
Pueraria Mirifica – Breast Firming Serum is made from Pueraria Mirifica and other herbal extracts, that penetrate deeply into your skin to nourish your breasts – tightening, lifting, and enhancing them naturally. It helps stimulate the growth of estrogen and rejuvenates the growth of breast tissues. This will reduce sagging and make your breasts look fuller and rounder.
Pros
Reduces sagging
Affordable
Cons
None
Rating
4.7
2. Breast Firming Cream By Bren New York
Breast Firming Cream By Bren New York essentially works towards giving your breasts better definition and firms and repairs damaged skin. The vital ingredient in this, Bio-Bustyl™, is known to stimulate cell respiration and proliferation to improve firmness in your breasts, tone the sagged skin, and give it an augmented look. Other natural ingredients like green tea extracts, aloe vera, and vitamins C and E oil repair skin damage and reverse skin aging.
Pros
Penetrates deeply into your skin
Boosts the healthy development of skin cells
Replenishes your skin with lot of nutrients and vitamins
Cons
None
Rating
4.6

3. Mustela Breast Firming Serum
If you are a new mother and are looking for a cream to deal with your sagged breasts post-pregnancy, Mustela Breast Firming Serum helps you a great deal with that. It is a unique formulation that contains ingredients of natural origin as well as active components, all of which help tone your skin and make it supple. The avocado peptides tighten the skin and improve its elasticity while the Centella asiatica and elastoregulator impart an intense firming effect.
Pros
Hypoallergenic
Safe for breastfeeding moms
Paraben-free
Cons
None
Rating
4.6

4. Yonka Phyto 152 Body And Bust Firming Treatment Cream
Yonka Phyto Body And Bust Firming Treatment Cream contains rosemary oil, which is a natural skin firming agent. This, when blended with beech bud peptides, helps in the restructuring and regeneration of the skin cells. Other active ingredients like aloe vera, vitamin E oil, hazelnut oil, and plant glycerin revitalize your skin and nourish and shape your breasts.
Pros
Contains all natural ingredients
Very effective
Protects your skin from free radicals
Cons
None
Rating
4.7
5. Clarins Bust Beauty Firming Lotion
Clarins Bust Beauty Firming Lotion is one of the best in this segment. It contains ingredients like Vu Sua, a natural plant extract that gradually makes your breasts firmer, toner, and tighter, centella asiatica that boosts collagen production and protects your skin, and bocoa that is a natural firming agent that acts as a catalyst for breast tightening. Pomegranate and vitamin B5 improve the texture of your skin and nourish it. It can be used on your breasts, neck, and chin as well.
Pros
Natural yet effective
Lightweight and easily absorbing
Doubles up as a chin and neck tightening cream
Cons
None
Rating
4.6

6. Perfjohn Breast Enlargement Firming Lifting Bust Cream
Perfjohn Breast Enlargement Firming Lifting Bust Cream not only firms your breasts but also enhances them. It is creamy, thin, and is easily absorbed into the skin. It replenishes your skin with the nutrients it needs for enhancing and firming your breasts. It improves blood circulation and the overall texture of your skin.
Pros
Smooth on the skin
Smells nice
Easy to use and effective
Cons
You will start to see results only in a month's time.
Rating
4.6

7. Palmer's Cocoa Butter Formula Bust Cream
Palmer's Cocoa Butter Formula Bust Cream is inexpensive but quite effective. It is a blend of shea butter, cocoa butter, and vitamin E that moisturize and tighten the skin around your breasts. The collagen in this helps with the restructuring of elastin fibers around the sagged breasts, which are caused due to weight loss, pregnancy, etc.
Pros
Value for money for a drugstore brand
Smells great
Is not very greasy
Makes your skin soft and smooth
Cons
Might not see visible results even after a few weeks
Makes your breast appear softer but not completely firm
Rating
4.5

8. Dermory Breast Firming Cream
Dermory Breast Firming Cream is a very popular name in this segment. According to studies, the cream has shown about 18.5% increase in the firmness of breasts and a decrease in skin fatigue on regular use. The cream contains Bio-Bustyl that tones your skin and improves its elasticity, vitamin E and green tea extracts that take care of premature aging, and aloe vera that soothes your skin.
Pros
Tones your breasts while firming them
Improves the overall structure and shape of your breasts
Cons
None
Rating
4.7

9. Pureganic All Natural Breast Lifting And Firming Cream
If you are looking for a completely natural product that helps in firming your breasts without the use of any chemical ingredients or artificial hormones, here's a cream that helps you with this. Just apply this twice a day, and you will start to see visible results in a few weeks.
Pros
No synthetic hormones
Is paraben-free
Cruelty-free
Cons
None
Rating
4.6

10. AIVOYE Breast Enlargement Firming Cream Massage Essential Oil
AIVOYE Breast Enlargement Firming Cream contains wheat germ that nourishes your skin and aids cell activation in your breasts. Other vital ingredients like grapeseed and evening primrose oil enhance the skin texture.
Pros
Suits all skin types
Improves blood circulation
Easy to dispense and use
Cons
Not as effective as other drugstore brands
Rating
4.3

*Prices may vary.
*Subject to Availability
Caution
If you are pregnant or breastfeeding, it is best to avoid using any of these creams.
Do not choose something just because it is FDA-approved. Breast firming creams are a great add-on and will help you, but do not expect miracles to happen overnight. Tackle the problem of sagging breasts from the roots. Wear the right bra while exercising and follow a proper diet. Hope this article helps you weigh your options and take a call. If you still have questions, please post a comment in the box below.
Recommended Articles:

The following two tabs change content below.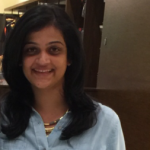 Latest posts by Pratima Ati (see all)