Top 10 Most Beautiful Purple Roses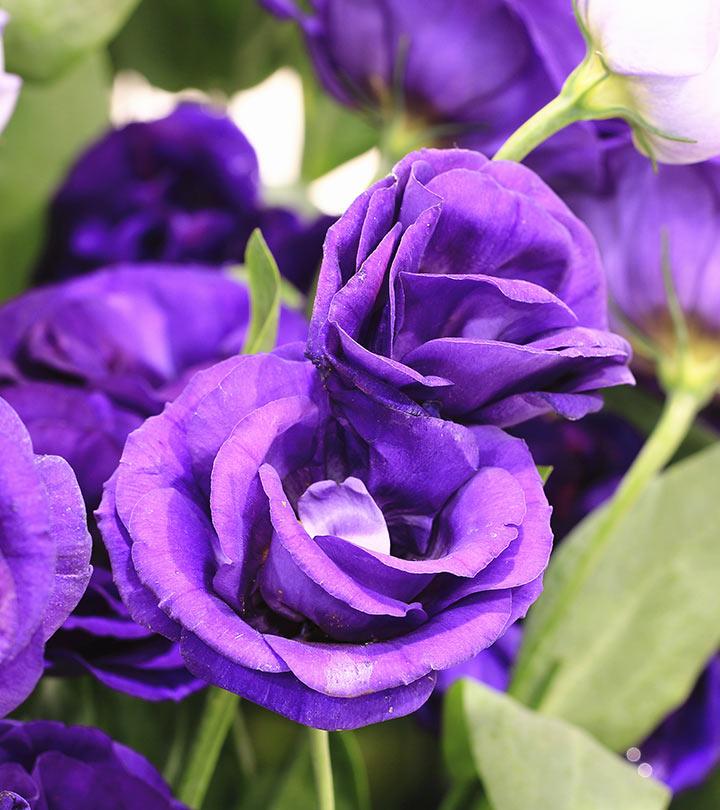 Purple roses symbolize enchantment and mystique. They are fascinating and add beauty to any landscape.
Most Beautiful Purple Roses
1. Cardinal de Richelieu Rose
These dark coloured roses start out as mauve-pink but mature into deep purple. They are small but very hardy roses and have a delightful old rose fragrance. They belong to the old rose species and grow into tall shrubs. They however need a lot of care. One look at these purple roses images and we lost in the beauty of it!
2. Munstead Wood Rose
This species of English roses are very hardy and easy to grow. They have a strong fragrance and can beautify any landscape or house. They grow as bushy medium sized shrubs. They are wonderful and gorgeous flowers to decorate with on any occasion.
[ Read: Orange Rose Meaning ]
3. Lavender Lassie Rose
These roses are very hardy and have a delicate and wonderful fragrance. They have an old rose essence about them and have good repeating. These are wonderful flowers to gift to a person or to grow in your garden. Their beautiful lilac pink colour can soften and mesmerize anyone.
4. Princess Anne Rose
These roses have narrow petals with an unusual colour combination. The underside is yellow while the upper side has a deep purple hue. These roses are pest resistant and have a medium fragrance. They are perfect as hedges and borders.
[ Read: Images of Yellow Roses ]
5. Rose du Roi
These roses belong to a hardy variety of roses and have good repeating. They also have a strong fragrance that has an alluring quality. They are essential to a beautiful garden and can bring out a gardener's artistic taste.
[ Read: Blue Rose Meaning ]
6. Jeanne de Montfort
These roses perfectly fit an elegant themed garden. They have a warm and rich colour that adds aesthetic value to a garden. They are essentially hardy roses and have loosely formed flowers. They look divine when grown as a shrub because the wonderful purple hue is contrasted with the dark green foliage.
[ Read: Green Rose Flower ]
7. William Shakespeare 2000
These roses turn rich purple as they mature. They are very hardy and disease resistant plants with good repeating. They are generally grown as a medium sized shrub and each stem bears numerous flowers.  Named after the great playwright, these flowers have grandeur and magnificence in abundance.
8. Bleu Magenta Rose
These roses have a rich and bewitching colour that ranges from deep pink to bright purple. They are climbing roses that grow up to fifteen feet. These flowers however do not have any fragrance. That is why you could plant these flowers at a distance to beautify the landscape.
9. Sissinghurst Castle
Discovered at and named after the Sissinghurst Castle, these beautiful coloured roses with golden stamens are delightful. They grow as shrubs to a medium height and have a light and mesmerizing fragrance.
10. Chapeau de Napoléon
These medium pink and purple shaded roses have very large petals that are very attractive to look at. They have a hardy nature and a very strong fragrance. They are a charming variety to grow in a garden and add magnificence to any landscape.
The following two tabs change content below.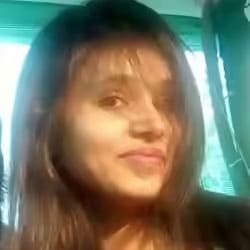 Jyotsana Rao is an engineering graduate from NIT, Nagpur, who discovered her love for writing during her undergraduate days. She is passionate about writing about everything related to beauty - makeup, fashion, hairstyles, skin care, or hair care. When this social media junkie isn't stalking the world of fashion and glamour, she loves spending her time traveling.