10 Beautiful Purple Roses And Their Types
As royal-looking as their names, the velvety flowers will steal your heart.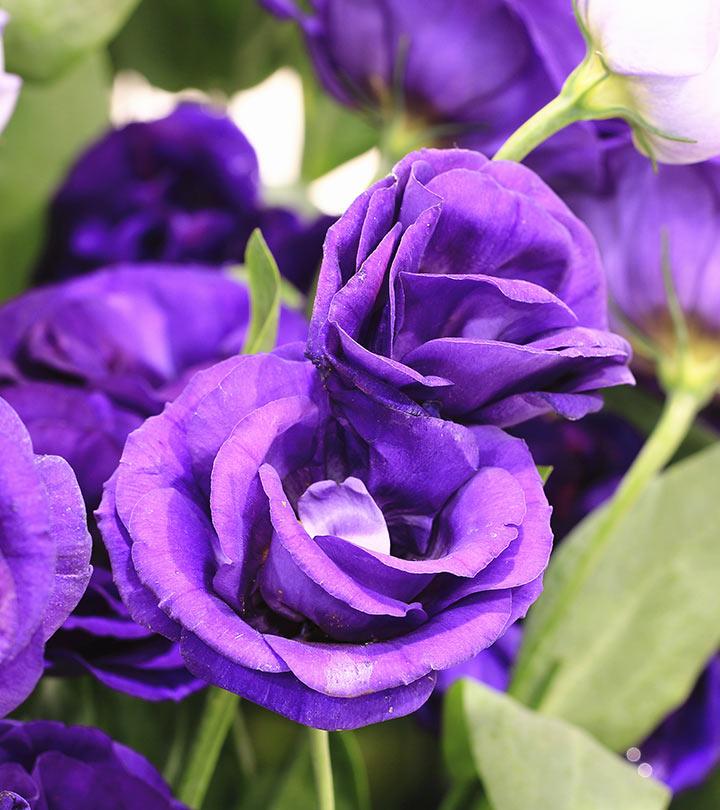 While roses are a favorite amongst many for various reasons, do you have a color preference for roses? Yes – red, pink, white, and yellow roses rule the hearts of many. But have you ever got the chance to meet the mysterious purple roses? Fascinating and full of mystique, purple roses have a very different feel and vibe to them. Add them to your enchanted fairy wonderland parties or your royal theme parties, and you will feel the difference in the air instantly. Keep reading to know more about the different varieties of purple roses and how to use them on various occasions.
Most Beautiful Purple Roses
1. Cardinal de Richelieu Rose
These dark coloured roses start out as mauve-pink but mature into deep purple. They are small but very hardy roses and have a delightful old rose fragrance. They belong to the old rose species and grow into tall shrubs. They however need a lot of care. One look at these purple roses images and we lost in the beauty of it!
2. Munstead Wood Rose
This species of English roses are very hardy and easy to grow. They have a strong fragrance and can beautify any landscape or house. They grow as bushy medium sized shrubs. They are wonderful and gorgeous flowers to decorate with on any occasion.
3. Lavender Lassie Rose
These roses are very hardy and have a delicate and wonderful fragrance. They have an old rose essence about them and have good repeating. These are wonderful flowers to gift to a person or to grow in your garden. Their beautiful lilac pink colour can soften and mesmerize anyone.
4. Princess Anne Rose
These roses have narrow petals with an unusual colour combination. The underside is yellow while the upper side has a deep purple hue. These roses are pest resistant and have a medium fragrance. They are perfect as hedges and borders.
5. Rose du Roi
These roses belong to a hardy variety of roses and have good repeating. They also have a strong fragrance that has an alluring quality. They are essential to a beautiful garden and can bring out a gardener's artistic taste.
6. Jeanne de Montfort
These roses perfectly fit an elegant themed garden. They have a warm and rich colour that adds aesthetic value to a garden. They are essentially hardy roses and have loosely formed flowers. They look divine when grown as a shrub because the wonderful purple hue is contrasted with the dark green foliage.
7. William Shakespeare 2000
These roses turn rich purple as they mature. They are very hardy and disease resistant plants with good repeating. They are generally grown as a medium sized shrub and each stem bears numerous flowers.  Named after the great playwright, these flowers have grandeur and magnificence in abundance.
8. Bleu Magenta Rose
These roses have a rich and bewitching colour that ranges from deep pink to bright purple. They are climbing roses that grow up to fifteen feet. These flowers however do not have any fragrance. That is why you could plant these flowers at a distance to beautify the landscape.
9. Sissinghurst Castle
Discovered at and named after the Sissinghurst Castle, these beautiful coloured roses with golden stamens are delightful. They grow as shrubs to a medium height and have a light and mesmerizing fragrance.
10. Chapeau de Napoléon
These medium pink and purple shaded roses have very large petals that are very attractive to look at. They have a hardy nature and a very strong fragrance. They are a charming variety to grow in a garden and add magnificence to any landscape.
Roses are liked by many and the image that comes to our mind is often a red rose. While roses are found in other colors like white, pink, and yellow, purple roses are not a commonly found variety of rose flowers. However, the beautiful purple roses give a royal vibe if used to decorate or made a bouquet. Cardinal de Richelieu rose, munstead wood rose, lavender lassie rose, and bleu magenta rose are some of the varieties of purple roses. The list mentioned above discusses all the other varieties available in this color.
Frequently Asked Questions
What Is the deepest purple rose?
The Ebb Tide is considered by most people to be the deepest purple rose. Its color is a beautiful dark purple with hints of blue at the tips.
Can you grow a purple rose?
Although purple roses are very rare, you can try to grow them. You have to get a purple rose and plant it in a pot or garden. You should have well-drained soil and organic matter to ensure the rose grows well. Water the plant daily, and hopefully it will take root and bare more purple flowers.
Why are my purple roses turning pink?
Most roses change color from purple to pink, peach to pink, yellow to peach, and so on. This can happen due to the aging of the flower or the weather conditions.
How do I make my roses purple?
You can change the color of roses with water and food coloring. Mix water and purple food coloring together. Place the stem of the rose in the colored water and leave it for a day. The rose will change color and turn purple.
The following two tabs change content below.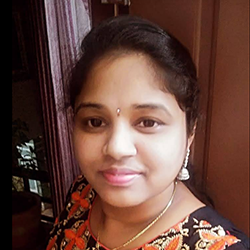 Ramya Karamsetti is a contributor to StyleCraze. She loves writing articles on beauty, health, and wellness and advocates using natural...
more