Top 10 Nutritionists In India
Nutrition is integral to lifestyle and growth. So, here we discuss about who are the most popular 10 practicing nutritionists in India.
Top Nutritionists in India
Check out here some of the india's best nutritionist.
1. Raksha Changappa
Raksha Changappa is an Indian dietician-cum-nutritionist based in Bangalore. She is a published nutrition author, a nutrition panellist and a dietician honoured with multiple awards and accolades in the country. She specializes in rare disorders like phenylketonuria, systemic lupus, avascular necrosis and treats better-known disorders like obesity, diabetes mellitus too.
2. Ishi Khosla
Ishi Khosla is the founder of Whole Foods, a one-stop shop for nutrition needs. She hails from Delhi and suffered from obesity at a very young age. She then started applying self-devised weight loss methods on herself and slimmed down. That got her interested in nutrition. She refused to take her MBBS exams and has an advanced degree from Lady Irwin College in Food and Nutrition. She had a productive career as a nutritionist in the preventive cardiology unit of Escorts Heart Institute, Delhi, which she quit to set up Whole Foods.
[ Read: Awesome Quotes On Nutrition ]
3. Rujuta Diwekar
Hailing from Mumbai, Rujuta Diwekar is the dietician behind Kareena Kapoor's size-zero figure. Diwekar was born into a health-conscious family and made aware of nutrition at a very young age. She was athletic in school and developed an interest in fitness and lifestyle. Diwekar has a postgraduate degree in sport science and nutrition from SNDT University, Mumbai. She studied yoga and Vedanta at Rishikesh.
4. Shikha Sharma
This Delhi based nutritionist has an MBBS degree and was initially an allopathic doctor but her increased interest in health and lifestyle soon drew her towards nutrition and preventive medicine. She has studied Ayurveda extensively and set up her own clinics where she diagnoses the medical problems by the body constitution. The diet chart is co-created by her and her team of nutritionists.
5. Anjali Mukerjee
Anjali Mukherjee started her own company, Health Total in 1997. She is the "official nutritionist" to the Miss India contestants. She started her clinical practice in 1984 and is an alumnus of the Institute of Hotel Management, Catering Technology & Applied Nutrition, Mumbai. She also has a degree in clinical nutrition from the American Academy of Nutrition. She was not initially interested in nutrition but her effectiveness at the same piqued her interest in it and now she is a committed professional practising in Mumbai.
6. Tanya Zuckerbrot
Tanya Zuckerbrot is a nutritionist and the co-creator of IO Beauty Booster. She believes that breakfast is the most important meal of the day because it signals the body to wake up and start burning calories. She starts her day with Greek yogurt. This has lesser carbohydrates than traditional yogurt and thrice the protein. She eats this along with a serving of cereal that has is rich in fibre, adding the IO Beauty Booster. This adds a touch of sweetness to her breakfast along with a big boost of antioxidants that work inside to enhance the look and feel of her skin on the outside.
7. Madhuri Ruia
Madhuri Ruia is famous nutritionist in india and Pilates expert. She swears by breakfast as for her this is the biggest meal of the day and she has it within an hour of waking up. Her breakfast is at 6:30 AM and consists of whole oats, sprinkled with cinnamon powder, a bowl of papaya, along with six almonds and a protein shake. Cinnamon helps improve insulin sensitivity and the almonds are great mood enhancing food.
[ Read: Foods To Prevent Malnutrition ]
8. Dr. Anju Venkat
Dr.Anju Venkat is a naturopathy expert and the current director of the Health Awareness Center, Mumbai. She walks the talk and begins her day with a seasonal and regional fruits and indulges in fruits or fruit juices till noon, eating only till she feels full.
9. Dr. A. Laxmaiah
Dr. A. Laxmaiah is the deputy director of National Institute of Nutrition. He is an authority on good nutrition and lifestyle and frequently contributes to lifestyle magazines as a health consultant.
10. Shubi Hussain
Shubi Hasan is a leading nutritionist and entrepreneur. Her products and diet plans are available under the brand name Indiadiets Health Perfect. She is a post graduate with specialization in Dietetics and Public Health Nutrition from Lady Irwin College (Delhi University), and has been in this field since 1993. She has an MBA in marketing, from Symbiosis Institute, Pune. She is the managing director of "ORB Health Sanctuary Pvt Ltd."
People who know about food and its nutritive value are the best people to tell you what to eat and when. So, get an appointment soon with any of these famous nutritionists in India!
Recommended Articles:
The following two tabs change content below.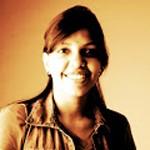 Latest posts by Shruti Goenka (see all)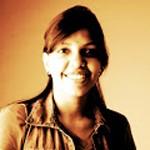 Shruti Goenka
Hi I am very passionate about makeup, fashion and health related topics, I always had a soft corner for makeup and beauty. I believe makeup has the power to enhance features and can turn flaws into strengths. Makeup keeps me busy and yet it gives me the opportunity to follow my passion.