Top 10 Tattoo Parlours In India
If you are serious about getting a tattoo, you should go about it the right way. Visit different artists, research and find out the best parlour and so on. Don't act spontaneous and just get a tattoo anywhere because sometimes it can cause infections and other problems.
Here is a list of the top 10 tattoo parlours in India if you plan to get a tattoo that you cab give a try.
1. Brahma tattoo parlour, Bangalore: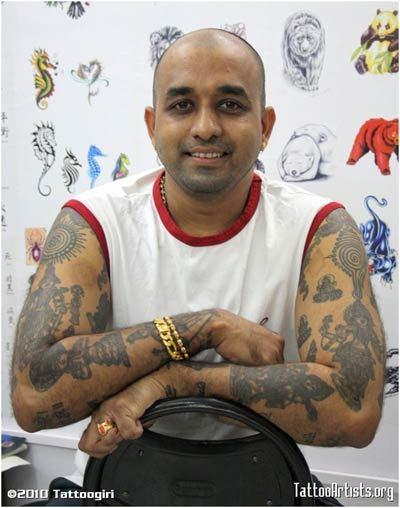 The studio has a mystic eerie atmosphere which totally suits its cool tattoo makers! It was the first ever tattoo parlour in Bangalore and has many customers visiting it day and night. The exact address is No. 5o/1 Church Street, off M.G. road, below State Bank of India.
2. Eternal expression, Bangalore: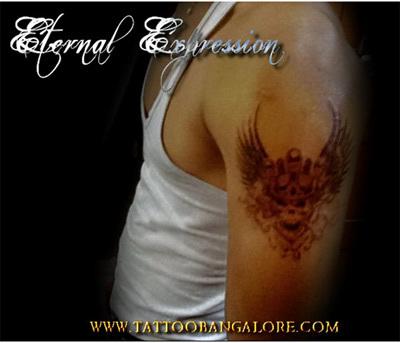 Eternal expression is another of the fine tattoo studios found in Bangalore. They specialize in portrait tattoos but will design anything you ask them to.
[ Read: Tatoos Inked In Hyderabad ]
3. Devil'z tattoo centre, New Delhi: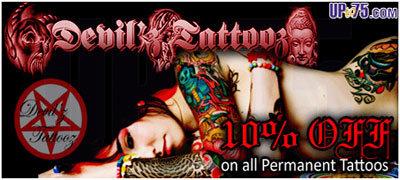 Lokesh Verma, the founder of this centre is a great artist who has risen from nothing and has achieved a lot since then. His tatoo parlour has become the best there is in New Delhi! Though self traine,d his talent is unequivocal and young people flock to him daily to get their skin inked. There are three branches of devilz tattoo. Checkout their website for further information.
4. 3d tattoo studio, New Delhi:

The 3d tattoo studio has opened only recently. But they are becoming very popular very fast. Their specialty is to treat old worn out tattoos and make them look better. They can hide scars and other marks deftly. Their address is A-454, Defence Colony, New Delhi, 110024.
[ Read: Tatoos Inked In Bangalore ]
5. KDz tattoos, New Delhi:
KDz  tattoos is the largest tattoo studio in Delhi. It even trains people interested in learning how to make tattoos! There are two branches. Do checkout their official website for further information.
6. Angel tattoo design studio, New Delhi:
Angel tattoo studio is a registered tattoo parlour. Its designs are unique and subject to copyright. It has two braches one in Delhi and a third one in Gurgaon.
[ Read: Tattoo Places in Kolkata ]
7. Art and skin tattoos, New Delhi:
Art and skin tattoo's is foremost when it comes to hygiene and efficiency. The customer service is good and the talent of the artists remarkable. Its address is S-3, 2nd floor, Pankaj Plaza Community Center, Opposite Dayanand Vihar (East Delhi).
8. Moksha tattoo studio, Goa: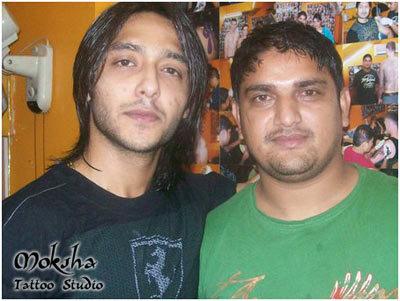 Moksha tattoo studio is the best tattoo centre in the whole of Goa. The tattoo makers here will design any tattoo you ask them to. In general they specialize in portrait tattoos, tribal tattoos and custom tattoos. It's located on Calangulate Beach road.
9. Andy's tattoo parlour, Goa:

Andy's tattoo parlour was started, as is obvious by the name, by Andy. He is a great tattoo artist and though his parlour is a bit small, it is immaculate. He maintains good hygiene conditions and his designs are no doubt the best in India!
10. White star tattoo studio, Kolkata: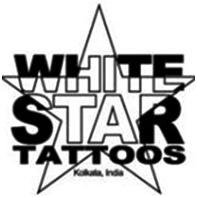 White star tattoo studio is the biggest tattoo and body art centre in Kolkata. If you are living in Kolkata and want to get yourself inked, this is the place for you. The artists here are excellent and will design any tattoo you ask them to. They are located at ib-150, Sector 3, Salt lake.
Find the perfect tattoo idea for you before you fix on a parlour.
Image source: 1 , 2 , 3 , 4 , 5 , 6 , 7 , 8 , 9 , 10

The following two tabs change content below.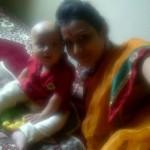 Latest posts by Khushboo Mehta (see all)