75 Best Tough Love Quotes
Love has many faces, some tougher than others, as evident from these expressions. Love is not about whispering sweet things to console someone and make them feel good always. It is also about the harsh ways of making them realize what is good or bad for them. This passive-aggressive love is often termed as 'tough love,' which comes from a place of love, care, concern, and goodwill for your close ones. Whether it comes from your best friend who is worried about your current situation or your partner, tough love is sometimes necessary for clarity.
In this article, we have compiled 75 tough love quotes that you can share with your loved ones to show your concern and provide clarity about their issues. Scroll down to check them out.
Tough Love Quotes About Relationships
"I'm not telling you it is going to be easy; I'm telling you it is going to be worth it." – Unknown
"The best person to talk to about the problems in your relationship is the person you're in a relationship with." – Unknown
"The couples that are meant to be, are the ones who go through everything that is meant to tear them apart, and come out even stronger." – Unknown
"Tough love is the hardest to give." – Octavia Spencer
"It's tough love. They know I care." – Leo Nesmith
"Real love is tough love." – Unknown
"Tough love is just the right phrase: love for the rich and privileged, tough for everyone else." – Noam Chomsky
"Sometimes giving into that tough love is exactly what you need." – Unknown
"There's no changing your mind about whom you love. That's part of the tough thing about being in love – it's sort of undeniable." – Piper Perabo
"The love that lasts the longest is the love that can never be." – S Maugh
"I am tough, and sometimes I tell it like it is. Tough love can work wonders."– Unknown
"Tough love makes you grow stronger from within." – Asad Meah
"In a world that has gone soft, tough love is a necessity." – Asad Meah
"There is a difference between "tough love" and being straight mean. Don't let anyone run away with your happiness." – Unknown
"By not standing firm and by not exercising tough love, we often cause the figurative 'death' of others and sometimes ourselves, our goals, our destiny." – Deborah Smith Pegues.
"Sometimes you must seem to hurt something in order to do good for it." – Susan Cooper
"The world has already been too tough on her, the least she needs is tough love. Be tough when you need to be, but always be soft with her. She has thorns, but she is a flower." – L. Figaro
"A strong relationship requires choosing to love each other even in those moments when you struggle to like each other." – Unknown
"Just because I love you unconditionally does not mean I'm going to co-sign your behavior unconditionally. You are going to learn the difference one way or the other." – Unknown
"Receiving tough love is never easy, especially when you know the person is right." – Unknown
"This is for those giving the tough love. Remember if your intentions are good, they will come around." – Unknown
"Tough love will either break you or it will make you into the person that you can truly be." – Asad Meah
"Just some friendly, tough love for those in a toxic relationship." – Unknown
"Real love is tough love. Why? Because it's never easy. It hurts the giver far more than the receiver." ― Bobby W. Miller
"The tough love you receive may be hard to hear, but it's for the best." – Unknown
"And at the end of the day, we all just want someone to tell us when we are heading down the wrong path. That is true tough love." – Unknown
"Tough love is about creating boundaries and expectations and holding onto your partner so that both can grow." – Unknown
"I believe in tough love. But for tough love to work, love must come first. We must love tough to bring out the best in those who lead." – Jon Gordon
"Tough love does not mean to be mean. It's called tough love because accepting the impossibility of changing someone else's behavior is tough to do." – Unknown
"Tough love is an true sign of unconditional love for your partner." – Unknown
Correct the blindspots of your partner about their behavior. It is an act of tough love to help your partner become more self aware." – Unknown
"Do not let problematic things do unsaid. Take the path of tough love so that you and your partner can improve as individuals and couples." – Unknown
"Understand tough love and stride it in your relationship. Because tough love is also about love." – Unknown
"Tough love is not about control or manipulation; it shows trust, honesty, and respect." – Unknown
"Love is not warm and fuzzy or sweet and sticky. Real love is tough as nails. It's having your heart ripped out, putting it back together, and the next day, offering it back to the same world that just tore it up. Carry on, warrior." – Unknown
Tough love puts your love to the test." – Unknown
"You realize that tough love is also tough on the lover." – Julian Barnes
Tough love from parents involves harsh or stern measures to help the child grow, improve, and learn valuable life lessons. However, do not mistake tough love for authoritarian parenting. Parents may use tough love to help a child become responsible adults. Therefore, tough love is warm, empathetic, and kind. Check out our next section for some tough love quotes for parents that might work for your kids and their situation.
Tough Love Quotes For Parents



Shutterstock
"Parents must get across the idea that I love you always, but sometimes I do not love your behavior." – Amy Vanderbilt
"Show tough love to your kids, but do not let them think they need to be perfect, or worse, get physically punished for not doing those things." – Unknown
"If you have never been hated by your child you have never been a parent." – Bette Davis
"Your job as a parent is to listen. And to dole out as much love as you can. That includes tough love." – Christie Brinkley
"If parents do too much for their children, then the children will not do much for themselves." – Elbert Hubbard
"A parent's job is to love, teach, and guide, and sometimes that requires strong, tough love." – Unknown
"Watching your children struggle for something, and if that is what we are referring to as tough love, then so be it." – Unknown
"Loving a child doesn't mean giving in to all his whims; to love him is to bring out the best in him, to teach him to love what is difficult." – Nadia Boulanger
"If we don't shape our kids, they will be shaped by outside forces that don't care what shape our kids are in."  – Dr. Louise Hart
"Some people need to learn to be a parent and not a friend. Quit being scared of making your kids mad. They'll get over it." – Unknown
"My goal is not to be liked, it's to raise loving and responsible kids." – Maxime Lagacé
"When dealing with children, who are learning how to be people, anything that harms them, doesn't teach a real-world lesson, or is outright mean, is not tough love." – Unknown
"Keeping the Big Picture in mind is one of the most important things parents can do, and also one of the hardest." – T. Berry Brazelton
"Love your child enough to set firm limits and follow through with appropriate consequences when a teen breaks the rules." – Unknown
"It is easier to build strong children than to repair broken men." – Frederick Douglass.
"Saying 'no' to your children, when appropriate, is an act of love." – Frank Sonnenberg
"If you want children to keep their feet on the ground, put some responsibility on their shoulders." – Abigail Van Buren.
"We have to prepare the child for the path, not the path for the child." – Tim Elmore
"Don't handicap your children by making their lives easy." – Robert A. Heinlein
"Tough love may be tough to give, but it is a necessity of life and assurance of positive growth." – Unknown
"Instead of buying your children all the things you never had, you should teach them all the things you were never taught. Material wears out but knowledge stays." – Bruce Lee
"Parents need to be their kids' leaders, not their friends. Your job as a parent is NOT to be liked. It's to help your kids becomehealthy, functioning adults." – Unknown
"Children learn more from what you are than what you teach." – W.E.B. DuBois
"Your job as a parent is not to make your child's way smooth, but rather to help her develop inner resources so she can cope." – Ellyn Satter
"Show me a mother who says she is 100 percent gentle, 100 percent of the time, and I'll show you a mother in deep, deep denial, and probably passive-agressive to boot." – Lynn Siprelle
"Behind every good kid is a parent or caregiver who understands the importance of raising the child that way." – Unknown
"Tough love means being firm but kind while setting boundaries and sticking to them." – Unknown
When your friendship feels strained, tough love may be necessary to get things back on track. The 'tough love' approach may help your friend identify the real picture and knock down the complications. Tough love is about showing care and responsibility and drawing healthy boundaries whenever required. Here are some tough love quotes for friends to help you understand the concept better. Scroll down.
Tough Love Quotes About Friends
"An acquaintance merely enjoys your company, a fair-weather companion flatters when all is well, a true friend has your best interests at heart and the pluck to tell you what you need to hear." – E.A. Bucchianeri
"You can always tell a real friend: when you've made a fool of yourself he doesn't feel you've done a permanent job." – Unknown
"Sometimes being a friend means mastering the art of timing. There is a time for silence. A time to let go and allow people to hurl themselves into their own destiny. And a time to prepare to pick up the pieces when it's all over." – Octavia Butler
"Tough love is presenting a friend with a well thought out overview of their behavior, whether  that behavior is harmful to self or others." – Unknown
"The friend who holds your hand and says the wrong thing is made of dearer stuff than the one who stays away." – Barbara Kingsolver
"When we first sort of break in or bust into the house, if you will, there's some tough love." – Thom Filicia
"Just when you feel your friend is feeling low, it is best to kick them and make them do what is best for them!" – Unknown
"There aren't really many compliments flying around with me and my friends. It's a lot of tough love. But you know, that love is there and if you need to have a serious conversation, you just gotta wait for the right time to do it." – Mark Wahlberg
"Treat or irritate your friend with some tough love. Be harsh or or stern, but with the intent to help them in the long run." – Unknown
"Tough love is good for your friend, only when used properly and healthily." – Unknown
You gotta keep things very real and sometimes, tough with your BFF, because that's a why you're in each other's lives." – Unknown
Tough love is a tricky matter. It can often be perceived as meanness or a lack of care and love, but it is the contrary. These tough love quotes brilliantly express and elaborate on the meaning of tough love, its challenges, and why it is so important sometimes. Though not easy to give or receive, tough love can help people rise to be a better and stronger version of themselves. So, if you have to show tough love, go ahead, and if you are on the receiving end, understand that it comes from a place of deep love and concern, and take it from the right perspective.
Frequently Asked Questions
Is tough love abusive?
No. It is a form of constructive criticism intended to correct some problematic behaviors in their earliest stages by enforcing responsibility.
Is tough love manipulative?
No. It involves being honest about issues straining the relationship in a straightforward manner.
Recommended Articles
The following two tabs change content below.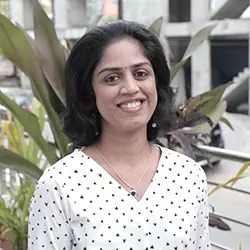 As Head Of Content Operations, Harini sets the tone and editorial direction for StyleCraze to deliver engaging, interesting, and authentic...
more