TOP 10 Hair Stylists In Dallas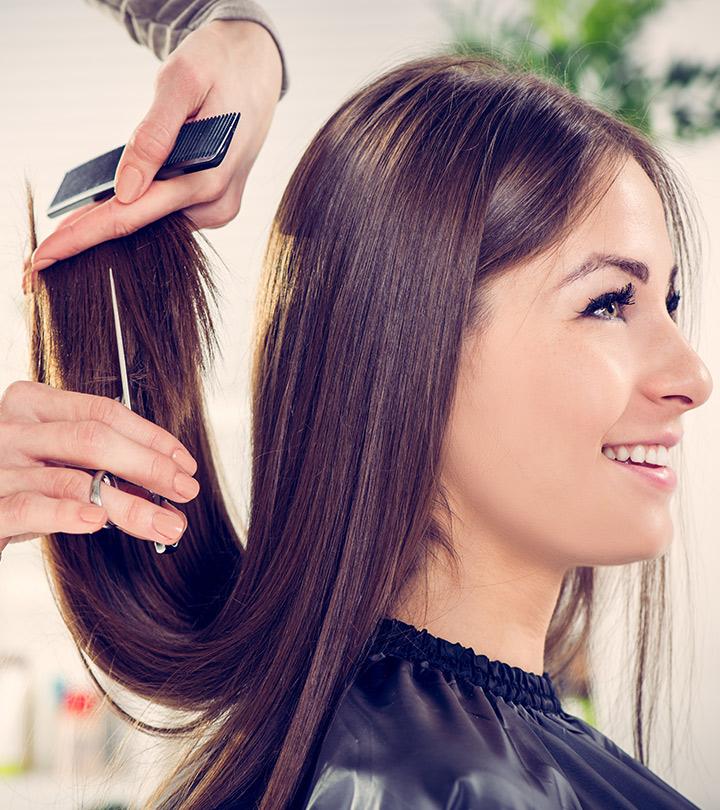 Once the thought of getting your hair cut pops into your head, it's impossible to get rid of it, isn't it? Then start the frantic Google searches to find that perfect "look" that you're going for. It's all well and good up to this point. But then you start your research on salons, and this is where the real stress begins. Everyone you know gives a different recommendation and a different opinion which creates even more confusion. Well, this is where we come in! We've researched and compiled a list of the top 10 hair stylists in Dallas, Texas, so you don't have to. Just read on to know more…
Top 10 Hair Salons In Dallas
1. J.T. Osgood @ The Songbird Society
If you are someone who prides on knowing the ins-and-outs of the hairstyling world, you'll know that The Songbird Society is among the best hair salons in the world. J. T. Osgood is nothing less than a magician when it comes to her hair coloring technique. So much so that you could be on a year-long waiting list to get your hair colored by her. The result will be worth the wait though because she will give you the most high-end and gorgeous color job ever.
Address: 4631 Insurance Ln., Dallas, TX 75205
Contact: 214-361-2070
2. Tanya Nguyen and Christen Swearengin @ Salon Lucien
If you are in the mood to treat your hair to a great pampering session, head on over to Salon Lucien. Here, Tanya Nguyen is a master at figuring out exactly the kind of color that will perfectly suit your specific shade of hair. Christen Swearengin, on the hand, is the Queen Of The Perfect Blowout and will make you look like a million bucks with her blow-drying skills.
Address: 8411 Preston Rd., Ste. 102, Dallas, TX 75225
Contact: 214-369-2500
3. Holly Dear @ Dear Clark
If you want to get your hair done at a place where the creme de la creme of Dallas get their hair done, then Dear Clark is the place to be. Holly Dear's haircuts are a unique combination of pretty and edgy, making her the most preferred hairstylist at this hip and happening establishment.
Address: 3317 McKinney Ave., Ste. 101, Dallas, TX 75204
Contact: 214-397-0700
4. Charlie Price @ Hair By Charlie
Who doesn't want their hair done by someone who designs runway looks for Fashion week? Charlie Price spent 7 years styling hair for major fashion magazine shoots before opening his own salon 'Hair by Charlie' in Dallas. His cuts and colors are to die for, and the whole experience is only made better by the cozy hipster ambiance of the salon.
Address: 1621 Oak Lawn Ave., Dallas, TX 75207
Contact: 214-303-1799
5. Kristin Miller @ TRU Salon
You may not be able to go to a real French salon, but that does not mean that you can't experience a Parisian salon in all its glory. TRU Salon boasts of a host of French stylists who will chatter away in their mother tongue while doing your hair. Kristin Miller is one of those who knows cut and color so well that loyal clients keep going back to her year after year.
Address: 2715 Fairmount St., Dallas, TX 75201
Contact: (214) 965-0373
6. Stephanie @ Salon G
I bet this has happened to you multiple times—you find a perfect picture of the haircut and color you want, take it to a stylist with high hopes, and walk out of the salon with your hair looking nothing like the picture. Well, you will not have this problem if you go to Stephanie at Salon G. She has a gift for exactly recreating the cut and color of the pictures you show her while making sure it suits your hair type and texture.
Address: 5275 Spring Valley Rd, Dallas, TX 75254
Contact: (972) 866-8100
7. Tristan @ Craft & Company Salon
If there ever were such a thing as a hair whisperer, Tristan from Craft & Company Salon would probably be it. Tristan is famous for taking his clients' full hair history and then coming up with the perfect cut and color for them. His clients always leave satisfied with not only gorgeous but also healthier hair.
Address: 750 Fort Worth Ave, Ste H140, Dallas, TX 75208
Contact: (214) 790-7466
8. Mallory @ Groove Hair Salon
Anyone who has gotten their hair cut and colored by Mallory will tell you that not only is she a great hair stylist but also a genuinely fun person to hang out with during the visit. She'll take your requests into consideration but will also recommend styles that will realistically suit your hair. All in all, she will give you a cut and color uniquely suited for you.
Address: 115 Murray St, Dallas, TX 75226
Contact: (214) 748-4247
9. Debbie Naser @ Evolution Salon
Anyone who knows anything about the hairstyling scene in Dallas knows that Debbie Naser is the real deal. She's known to ask clients to come 15 minutes early to their appointment to get a full picture of their hair history and come up with the best way to get the desired results. She also has a unique way of cutting hair in parts—when your hair is damp after it is dried, and then again after it has been styled. The results achieved by cutting hair this way are stunning.
Address: 4030 Lemmon Ave, Ste 1003, Evolution Salon, Dallas, TX 75219
Contact: +1-469-371-8794
10. Sarah @ Rossi + King
Be it a simple haircut or an outrageous color and style, rest assured that Sarah at Rossi + King will get it done. However, she is the best hair stylist in Dallas when it comes to choppy and edgy cuts and styles. On top of this, Sarah has the uncanny ability to enhance your natural hair color and restore the health back to your damaged hair.
Address: 136 Glass St, Ste 160, Dallas, TX 75207
Contact: +1-214-713-3929
So, ladies, what are you waiting for? Head on over to any one of these best hair salons in Dallas, and you will not be disappointed. And be sure to leave a comment below to let us know which hair stylists you swear by!
Recommended Articles
The following two tabs change content below.