10 Quick And Easy Short Straight Hairstyles That You Can Try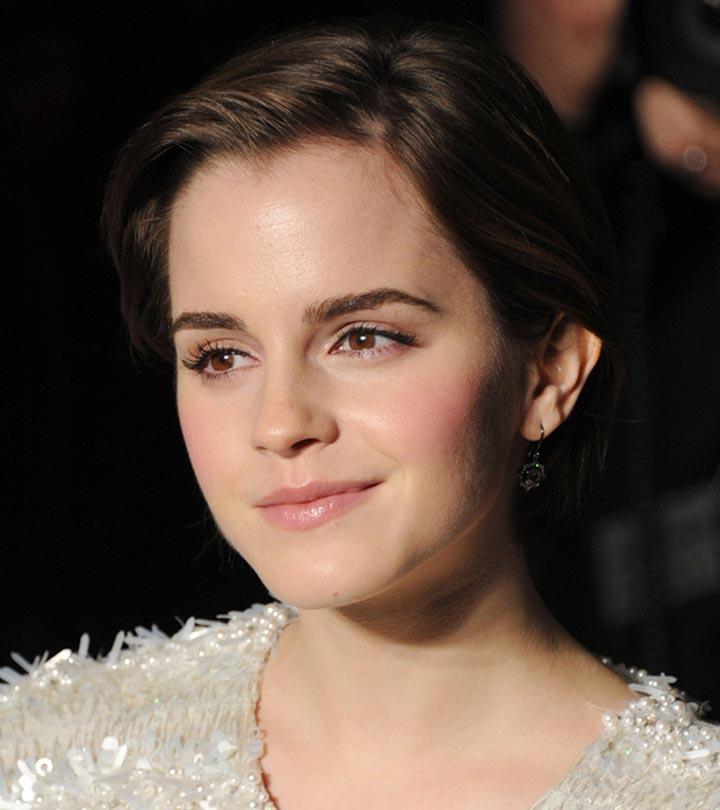 From classic anime characters to classic French characters, we all have our favorite short straight-haired heroine. If it has been on your mind to chop off your tresses, check out our list of the best short straight hairstyles. Short curly hair looks very pretty, but there is something so badass about sporting a sleek straight, short bob, or pixie cut.
So, here are some hairstyles inspired by 10 celebrities for your consideration.
Scroll down at your peril because you willl be craving a trip to the salon once you are done.
1. Asymmetrical Bob
Katy Perry's side-swept blue bob is just wonderful. Sporting a blunt bob that frames her face beautifully, this classic hairstyle with subtle layers can be tweaked to suit any face shape. However, since this polished hairstyle grows out rapidly, make sure you visit your stylist every 5 weeks to keep your hairstyle in perfect shape. While opting for a new, bright shade – ask your hairdresser to choose a colour that complements your skin tone.
2. Long Blonde Bob
Actress Julianne Hough rocked her super-sleek and sharp angular long bob with side-swept bangs. Known for further elongating a rounder face, the side swept fringe gave her edgy hairstyle a romantic touch and softened her features.
To recreate this chic and smooth look, apply an anti-frizz serum to straighten your hair. Once straightened, mist hairspray to tame flyways hair.
3. Pixie Cut
Pixie cut is undoubtedly the best short haircuts for women with straight hair. Emma Watson's pixie is a bold step towards a poised and confident personal style. Equally chic and feminine, this combed, simple and easy-to-recreate bob is a great in-between style during the growing out period of a pixie cut. To keep your hair in shape and style flawless, visit your salon for regular trims.
4. Short Pixie
Over the years, actress Ginnifer Goodwin has worn her hair in a lot of different ways, but this retro pixie is the most classy and sophisticated of them all. The actress looks boyish-ly radiant with her poker-straight bob, stylish side-swept parting, and subtle layers. Maintain this look with a straightening iron and a good supply of smoothing anti-frizz hairspray.
5. Long And Side Sweeping
Anne's flirty style looks fresh and modern ending at the cheekbones with a low side-parting. This style looks incredible on the former The Princess Diaries star Anne Hathaway. We love how her side sweeping hair falls on her cheekbones, drawing attention to her eyes and facial features. Not to forget Anne's auburn hair colour, something we'd like to recreate in the near future.
6. Sweeping Bangs
Here, actress Sami Gayle sports a look with shorter bangs and sides, similar to that of Anne Hathaway. We adore the way her bangs sweep across her face, directing attention to her beautiful face features. A perfect everyday pixie hairstyle, the actress looks charming with her neat and simple-to-create-maintain hairdo.
Tip: Opt for natural hair colour, a must if you're thinking of getting a short cut.
[ Read: Short Hair With Styling Tips ]
7. Round Bob
Singer Ashlee is totally owning the bob. It's flirty, short, and blonde; therefore ticking all the latest trends this season. Bravo.
Her below-the-chin hair length and the sweeping bangs are perfect for her round face shape. Not to forget, we equally love her platinum blonde hair colour. To maintain the look and colour in check, visit your stylist for the regular trims and touch-ups.
8. Bob With Blunt Bangs
Wanda Badwal looks gorgeous with her flirty, glossy, and contemporary brown bob. Pair your bob with blunt bangs to further conceal an oval face shape; and for a bold look, glam up the hairstyle with a quirky hair colour. Just remember to choose a flattering shade to your skin tone and you [A5] are good to go with your perfect bob hairstyle.
9. Combed
Bombshell Rihanna. We cannot express how [A6] stunningly and absolutely cool this combed pixie is on the talented songstress. Make the use of flat iron, texturizing serum, and light hairspray to recreate this look. And voila. Someone please pass us the scissors and hair products!
10. Blonde And Polished
When we spotted actress Michelle Williams in this polished pixie, we almost reached for the scissors! The beautiful actress shows us how a look can transform with a simple blonde pixie cut. Her boyish 'do is a fabulous contrast to her round feminine face, and it accentuates her eyes beautifully. Flirty and very nice indeed.
Short straight hairstyles are a new rage in fashion circles worldwide, and celebrities are rocking their look in sleek straight, short bob, or pixie cuts. From long blonde bob to round bob, the hairstyles listed above certainly up your style game. However, if you consider chopping your locks, choose a hairstyle that suits your face shape. For example, bob with blunt bags suits those with oval faces. Also, choose a dye that goes well with your skin tone if you plan to color your hair. Visit salons for regular trims and treat your hair with anti-frizz spray regularly.
The following two tabs change content below.