6 Tricks To Keep Hair Flyaways In Place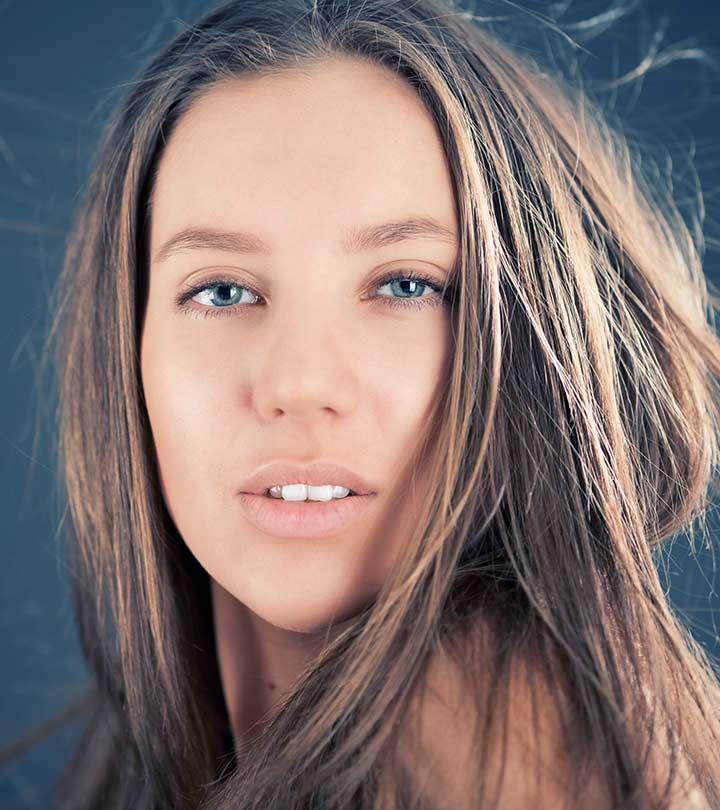 Does this sound similar – You finally reach college, remove your helmet and see hair sticking up?
The ugly combination of poor humidity and cold air could lead to static electricity. This in turn makes your clothes a little more clingy and leads to hair flyaway. And no! It is no fun at all. While it could be nearly impossible to control nature and avoid this, we can still give you a few tips that will hopefully ease things up a little more.
Would you like to know what they are? Go ahead and read!
How To Get Rid Of Flyaway Hair:
1. Take Great Care Of Your Hair:
The first and most important thing you need to do, in this case, is take good care of your hair. And by that, we are not just talking about using the best shampoos and conditioners, but also about improving the overall health of your hair. Drink more water, eat more fruits and veggies and use a nice hair mask at least twice a week. Also, find those hair products that suit your hair. A good conditioner will not just moisturize your hair but also prevent flyaways.
[ Read: Natural Remedies For Frizzy Hair ]
2. Stop Using Plastic Combs:
Do yourself a favour and get rid of all those plastic combs at home. Plastic combs only make your hair stand. Try a metal comb or a brush instead. A difference will be felt over time.
3. Use A Serum:
Never forget to use a serum while trying to comb your hair. Not only does it reduce tangles, but also makes your hair visibly soft, smooth and glossy. It prevents hair flyaways for sure and helps manage your hair throughout the day. A few examples of good serums are Silk n Shine, Livon and L'Oreal Paris. You could also experiment with international products if that's what you like.
4. Use Water:
Now some of you are going to be a little surprised hearing this, but water can actually act as a simple and effective solution to all your hair problems. So, if you are heading out for a meeting and your hair still looks absolutely wild and bizarre, pop into the bathroom and use some water for your tresses. Smooth your strands with water to prevent flyaway hair. Make sure you are not overdoing it. Nobody should notice wet hair after all.
5. Braid Your Hair At Home:
When you're at home, learn to manage your hair by making braids or plaits. You can go for fish plaits (just a suggestion). Your hair will look so much more managed and well kept when you dress your hair well. If you have thick hair, you can actually plait your hair before leaving. Try a few interesting styles if you are hanging out with your girlfriends.
6. Pin It Up:
If your hair is growing, we are sure there are some sections that can be very annoying. We mean you have new hair on all sides, and now it looks all bad. You don't want to cut it off because it's hair after all. So what do you do? Simple! Just pin it up! Buy a fresh set of bobby pins and push back all those bothersome tresses that are annoying you. Problem solved right there!
Tips On Beautifying Your Hair:
To take great care of your hair, make sure you brush your hair and scalp with a stiff brush. Then use castile soaps and rub rum or brandy into the roots (1). Do this twice a week to maximize results.
A hot oil massage can do wonders for your hair, especially if it's coconut. Coconut oil helps your hair retain its natural colour and improves the shine and thickness too (2).
Never blow dry your hair unless it is an emergency. Blow drying is known to cause severe damage to your smooth tresses (3). In fact, pressing hot irons is one of the biggest reasons behind hair disasters.
Did you enjoy reading this post? Tell us your hair secrets by commenting in the box below.
Recommended Articles:
The following two tabs change content below.