5 Tried And Tested Tips To Make Mehndi Dark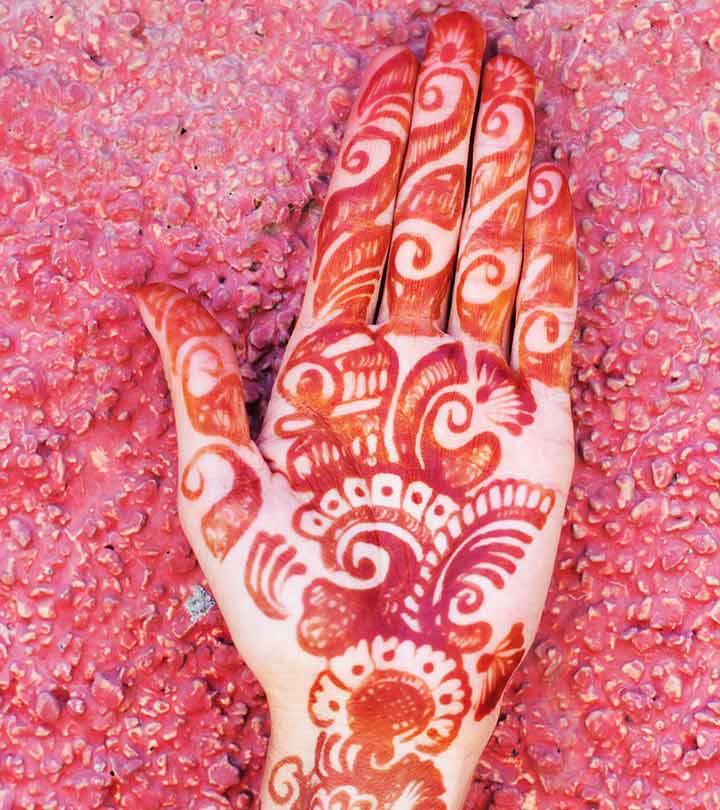 Mehndi, also known as henna, has been an age old tradition in many Asian and Persian countries. Women use henna to form intricate designs to decorate their hands and feet to mark special occasions or to simply look trendy.
As a bride nearly 6 years ago, my worry was "Will I get a dark henna stain"? Many girls are sure to relate to this. Add to it the old wives' tale that goes – "the darker your mehndi, the more your husband will love you". Every girl's dream indeed. While this may be a folklore that has no significance in reality, we all sure want the mehndi on our palms and feet to look its glorious best on our special day. And why not? It is a once in a lifetime occasion for most women and they have every right to look gorgeous and steal the show.
So what is it that you need to do to get that brilliant deep mehndi stain? Here are a few tips that we collected from many a beautiful fashionistas, who will vouch that these tips do work. Try them a few weeks before the D-day to be sure that they work on you. Learn how to get dark colour of mehndi on hands!
Watch a How to Make Mehendi Designs video from our StyleCrazeTv

4 Simple Tips To get DARK MEHNDI STAINS
How to Make Mehndi Dark?
Here are the top 5 tried and tested tips to make mehndi darker:
1. Leave henna for a longer time:
Wash off the henna after 7-8 hours. If you can afford to keep it longer, leave it for about 12 hours. Do not wash with water; instead scrape it out by rubbing your palms together till the dried henna falls off! Within a few hours you will see the rich colour develop.
[ Read: Beautify Your Nails With Nail Art ]
2. Dab lemon sugar mixture couple of times:
Boil some sugar in water and allow it to cool. Now decant this mixture into a bowl. Add a few drops of lemon juice and apply the lemon sugar mixture a couple of times on the henna once it has dried. The sugar keeps the mehndi in contact with the skin for deeper penetration, while the lemon juice acts as a catalyst for dye release and deep penetration of colour.
 [ Read: Bridal Mehndi Designs For Wedding ]
3. Wrapping up the design:
Many also suggest wrapping the henna design as it gives a rich and darker colour. While you can do the wrapping yourself, but there is a danger of spoiling the design. It is best you ask the artist to do so, or have somebody else do it in her supervision. You can use medical paper tape to gently wrap up the mehndi.
4. Run your hands over the fumes of the cloves:
Try 'bhaap' for a splendid and rich penetration of the mehndi design on your palms. Before you hit the bed, first apply the lemon sugar mixture mentioned above. Now heat a few cloves over a tawa and run your hands over the fumes of the cloves, but carefully! Let the fumes dry up the lemon and sugar mixture. You can either scrape the henna off after this, or leave it on until dusk.
5. Apply balms after scrapping the crust:
Indian brides use balms like Vicks, or Tiger Balm, on henna after scrapping the crust off. It is said that these balms stimulate the colour development and penetration into the skin.
[ Read: Peacock Mehndi Designs ]
Don'ts:
Do not wash your hand with soapy water, doing so can lead to your mehndi fading in portions and will look ghastly.
Do not shave your hands after henna application as it may scrape the upper layer of your skin and also the mehndi.
Do not wash your hands immediately after application. Steer clear of water for a good 6 hours. If possible avoid a shower for at least 12 hours post application.
Do not over use the sugar and lemon mixture; else the mehndi will turn a deep brown colour.
No matter what, do not use a blow dryer to dry the mehndi on your palms and legs! This may make the henna bleed and ruin the design.
Avoid drinking too much of water or any juice just before application.
While good light is necessary for the henna artist to see her strokes, avoid sitting under direct sunlight.
This is how to get dark mehndi on your hands! Hope you follow these tips so that your mehndi comes out deep and rich. Ensure you book your manicure and pedicure appointment two days prior to the Mehndi ceremony. Waxing too is best done two days before application. Nap well before the henna appointment and be clear with the artist about the design you want. Follow these tips and there is no stopping you from looking the best on your BIG DAY!
Recommended Articles:
The following two tabs change content below.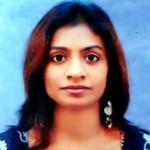 Latest posts by Maanasi Radhakrishnan (see all)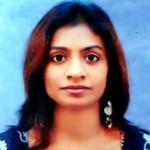 Maanasi Radhakrishnan
I have been an ardent book lover since childhood. I have always had a penchant to writing, and enjoy simplifying the most complex of ho-hum subjects and making them interesting reads!When not writing, I also enjoy travelling, and particularly wish to trot the globe someday!