How Does Triphala Help You Lose Weight?
What if I told you that the secret to weight loss lies in your gut? If your digestive system remains healthy, you will be able to lose weight and ward off any health problems as well.
Diet pills are the new trend for quick and effective weight loss. However, most diet pills have serious and adverse side effects on the immune system and damage the liver in the long run. Therefore, if you are looking for a long-term weight loss supplement that will also improve your overall health, Triphala is highly recommended.
Triphala is a miraculous Ayurvedic medicine that helps to keep the stomach, small intestine, and large intestine healthy by flushing out toxins. Triphala also helps to boost metabolism, improve immunity, lower cholesterol, and prevent microbial infections.
What Is Triphala?
Ayurveda is an ancient science that has its roots in India since the Vedic Age. It is a science based on herbs and their effects on the human body's constitution. Triphala is an Ayurvedic diet supplement that aids weight loss. It contains three (tri) fruits (phala), and hence the name. The three fruits it contains are as follows:
Amla or Amalaki (Indian Gooseberry or Emblica officinalis): This is an Indian native fruit. Its scientific name is Phyllanthus emblica, and it is commonly called the Indian gooseberry. It is rich in antioxidants and helps to cleanse the body of toxins. It helps regulate the health of the pancreas, manage the cholesterol levels, and increase the bone density.
Behada (Bibhitaki or Terminalia bellirica): In traditional Ayurveda, it is referred to as Bibhitaki and is commonly found in South East Asia. It helps regulate blood cholesterol levels and gives healthy plasma, muscle, and bones. Bibhitaki has analgesic, antidiabetic, antidiarhheal, antimicrobial, antihypertensive, antioxidant, antispasmodic, bronchodilatory, hepatoprotective, and immunomodulatory properties.
Harada (Haritaki or Terminalia chebula): It is a nut-shaped fruit and is essentially very beneficial to the human body. In Ayurveda, it is known as the universal panacea. It is highly regarded in Tibetan medicine too. Hartaki is rich in antioxidants and has anti-inflammatory properties. These properties make it useful in treating allergies, constipation, indigestion, and sore throat.
Triphala Benefits
Triphala aids digestion. It eliminates toxins and helps the body's regulatory system to function properly. It helps retain the fluids in the body at their normal levels. It also helps you stay in shape. To know more about Triphala benefits, click here.
Triphala Powder (Churna) For Weight Loss
The health benefits and use of Triphala for weight loss were first featured on the Dr. Oz Show in the US before it became wildly popular. It helps the body eliminate toxins and rejuvenates the digestive system.
The first steps to weight loss are a healthy diet and exercise. Triphala is a healthy and safe supplement that aids weight loss.
Triphala acts as a colon toner. It strengthens and tones the tissues of the colon. This, in turn, helps control the weight. The colon helps the body by eliminating waste products. It creates a healthy environment where the body can excrete the waste and let go of the accumulated toxins with ease. It helps fight constipation and inflammation of the digestive tract. The only side effect of this is increased bowel movement as it acts as a laxative. It also lowers cholesterol significantly and helps remove water weight, thus reducing bloating. It acts as an energy booster.
How To Take Triphala For Weight Loss
Triphala is available in the form of powder or tablets and is available in any pharmacy or Ayurvedic store. You can also buy it online. Here are a few ways to take Triphala, which will improve your overall health along with aiding weight loss.
1. Triphala Powder And Cold Water
Add two teaspoons of Triphala powder in a glass of water and let it soak overnight. Drink the Triphala water the first thing in the morning.
2. Triphala Powder And Warm Water
Add a tablespoon of Triphala powder in a glass of water and let it soak overnight. In the morning, boil this water until its volume reduces to half. Let it cool for some time. Drink it in one go.
3. Triphala Powder, Honey, And Cinnamon
Add a tablespoon of Triphala powder and a small stick of cinnamon to a glass of water. Let it soak overnight. In the morning, add a tablespoon of organic honey to this water and drink it at one go.
4. Triphala Tablet
Have one tablet per day with warm or cold water before you go to bed.
5. Triphala Tea
Boil a cup of water and add a tablespoon Triphala powder to it. Let it boil for 30 seconds. Pour the water into a cup and let it cool. Add a tablespoon of flaxseed powder and a dash of lime before drinking.
Triphala Feedback
Customer reviews for Triphala tablets have been positive:
"Triphala definitely helps my digestion system. The most important thing is that it takes time. Not a quick fix. Noticed improvement after about two weeks of daily usage." – LC369
"It works, and I would recommend it to anyone who needs to be relieved without waiting too long." – Dilnaz
"I'll continue to use as it does what's suppose to do for a healthy digestion & elimination." – mcdm
To be honest, there is no quick fix for any health problem. Crash diets are harmful for your body and mind in the long run. Always consult your doctor or dietitian before taking any herbal supplement to lose weight. Pursue your weight loss goals with the help of nutrition-dense foods, exercise, and herbal supplements.
Let us know how much weight you lost with the help of Triphala by commenting in the box below.
Cheers to good health!

The following two tabs change content below.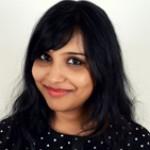 Latest posts by Charushila Biswas (see all)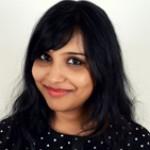 Charushila Biswas
Charushila Biswas is a Senior Content Writer and an ISSA Certified Fitness Nutritionist. She is an alumni of VIT University, Vellore and has worked on transgenic wheat as a part of her Masters dissertation from NRCPB (IARI), New Delhi. After completing her Masters, she developed a passion for nutrition and fitness, which are closely related to human psychology. And that prompted her to author a review article in 2015. She has written over 200 articles on Fitness and Nutrition. In her leisure time, Charushila loves to cook and enjoys mobile photography.