Triphala For Weight Loss: How Does It Help?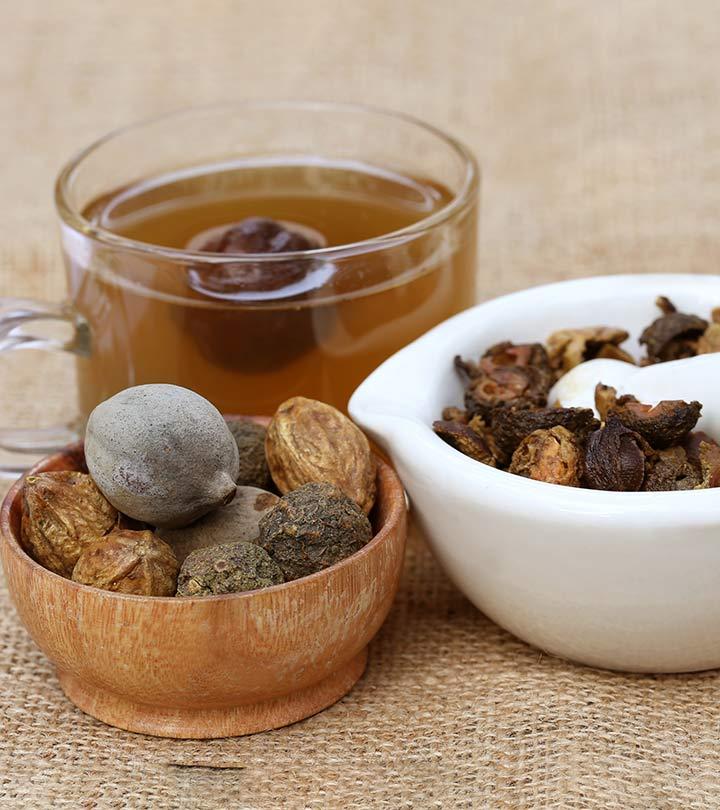 Triphala is an Ayurvedic dietary supplement that aids weight loss. It contains three (tri) fruits (phala) –Amla or Amalaki (Indian gooseberry or Emblica officinalis), Behada (Bibhitaki or Terminalia bellirica), and Harada (Haritaki or Terminalia chebula). These fruits improve your overall health and keep your stomach, small intestine, and large intestine healthy by flushing out toxins. Triphala also helps boost metabolism, improve immunity, reduce cholesterol, and prevent microbial infections (1).
Triphala For Weight Loss
Taking Triphala, in combination with healthy food habits and a proper exercise regimen, helps reduce unwanted fat.
Several studies have demonstrated the beneficial role that Triphala plays in fat loss and subsequent weight loss:
A study was conducted by Birla Institute of Technology and Science (India) on mice that were fed a high-fat diet. It found that giving the mice Triphala helped reduce body weight as well as body-fat percentage. It also resulted in an improvement in their lipid profile and glucose levels (2).
Another study conducted on obese individuals in Iran found that supplementation of 5 g Triphala (Itrifal Sagir) powder twice a day helps reduce body weight, waist circumference, and hip circumference (3).
To find out how to add Triphala to your diet to aid weight loss, check out the next section.
How to Use Triphala Churna for Weight Loss
Triphala is available in the form of powder or tablets at pharmacies and Ayurvedic stores. You can also buy it online. Here are a few ways to take Triphala to improve your overall health and aid weight loss.
1. Triphala Powder And Cold Water
Add two teaspoons of Triphala powder in a glass of water and let it soak overnight. Drink the Triphala water first thing in the morning.
2. Triphala Powder And Warm Water
Add a tablespoon of Triphala powder in a glass of water and let it soak overnight. In the morning, boil this water until its volume reduces to half. Let it cool for some time. Drink it in one go.
3. Triphala Powder, Honey, And Cinnamon
Add a tablespoon of Triphala powder and a small stick of cinnamon to a glass of water. Let it soak overnight. In the morning, add a tablespoon of organic honey to this water and drink it at one go.
4. Triphala Tablet
Have one tablet per day with warm or cold water before you go to bed.
5. Triphala Tea
Boil a cup of water and add a tablespoon Triphala powder to it. Let it boil for 30 seconds. Pour the water into a cup and let it cool. Add a tablespoon of flaxseed powder and a dash of lime before drinking.
Triphala Dosage for Weight Loss
Taking 10 g of Triphala powder before breakfast and after dinner aids weight loss (3). Drink a glass of lukewarm water after taking Triphala for better results.
Other Health Benefits Of Triphala
Triphala has gastroprotective effects. It reduces constipation and bloating, removes toxins from the body, and helps in the management of hyperacidity (4).
The phenolic compounds present in Triphala possess antioxidant properties and, thus, help in scavenging free radicals (5).
A clinical study revealed that taking 5 g of Triphala daily for 45 days helps in the lowering of blood glucose levels (6).
Triphala has been found to reduce total cholesterol, triglyceride, and LDL cholesterol levels in experimentally-induced hypercholesteremic rats (7).
Triphala boosts immunity and is effective in reducing stress and anxiety (1).
Triphala Reviews
Customer reviews for Triphala tablets have been positive:
"Triphala definitely helps my digestion system. The most important thing is that it takes time. Not a quick fix. Noticed improvement after about two weeks of daily usage." – LC369
"It works, and I would recommend it to anyone who needs to be relieved without waiting too long." – Dilnaz
"I'll continue to use as it does what's suppose to do for healthy digestion & elimination." – mcdm
Conclusion
To be honest, there is no quick fix for any health problem. Crash diets are harmful to your body and mind in the long run. Always consult your doctor or dietitian before taking any herbal supplements to lose weight. Pursue your weight loss goals with the help of nutrition-dense foods, exercise, and herbal supplements.
7 sources
Articles on StyleCraze are backed by verified information from peer-reviewed and academic research papers, reputed organizations, research institutions, and medical associations to ensure accuracy and relevance. Check out our
editorial policy
for further details.
Recommended Articles
The following two tabs change content below.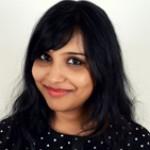 Charushila Biswas
Charushila Biswas is a Senior Content Writer and an ISSA Certified Specialist in Fitness & Nutrition. She is an alumni of VIT University, Vellore and has worked on transgenic wheat as a part of her Masters dissertation from NRCPB (IARI), New Delhi. After completing her Masters, she developed a passion for nutrition and fitness, which are closely related to human psychology. This prompted her to author a review article in 2015. She has written over 200 articles on Fitness and Nutrition. In her leisure time, Charushila loves to cook and enjoys mobile photography.