How To Fade Tummy Tuck Scars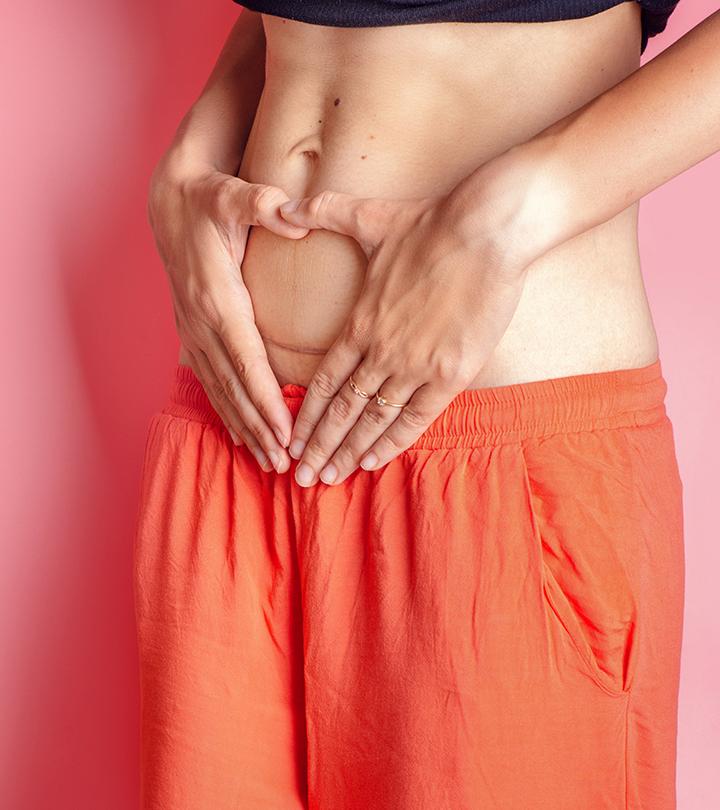 Tummy tuck surgery or abdominoplasty leaves behind scars on your abdomen area. Over time, the scars may fade but will not go away entirely. However, by taking simple measures, you can ensure they become less noticeable. Keep reading to understand how to fade and improve tummy tuck scars.
What Is A Tummy Tuck?
A tummy tuck is a cosmetic surgical procedure that helps improve the aesthetics of your abdomen. It is also called abdominoplasty and aims to remove excess fats and skin from the abdominal area. The remaining tissues – fascia (sheets of connective tissues) and skin – are sutured together to give you a tightened and toned look.
The tummy tuck is different from liposuction, and the two should not be confused. You can opt for liposuction along with the tummy tuck for added benefits.
Scars are a major problem associated with tummy tuck procedures. However, taking precautions before the tummy tuck surgery can take you a long way towards reducing the post-operative scars.
How To Prepare For A Tummy Tuck
Here are few things to keep in mind before undergoing a tummy tuck:
1. Choose A Skilled Surgeon
Choosing a skilled surgeon is the most important aspect to ensure a successful surgery. An experienced surgeon with a high success rate can improve your surgical outcome. Before you decide on the surgery, talk openly with them about your expectations.
2. Discuss The Right Technique
Based on your unique case, the surgeon will decide the tummy tuck techniques. Total tummy tuck (abdominoplasty) is more invasive. A standard or full tummy tuck uses a hip-to-hip incision. The extended tummy tuck technique uses a horizontal incision that may reach around the hips, and the scars are visible. The fleur-de-lis technique requires a vertical incision (difficult to hide).
Mini tummy tucks (partial abdominoplasty) require a 4-8 inch incision above the pubic region, cause minimal scarring, and are easier to hide. This technique is suitable for those who need just a little bit of work on the abdomen region and remove the fats under the navel area. Usually, the belly button retains its position in this type of tummy tuck.
3. Change Your Lifestyle Habits Before The Procedure
Your habits can influence your healing. Chronic smoking or consuming alcohol regularly may delay wound healing and increase the chances of scarring.
Refrain from smoking altogether for at least a couple of weeks before the surgery. Merely cutting down on the number of cigarettes is not sufficient; you will need to stop smoking. Also, get adequate sleep to stimulate your healing responses and reduce the risk of infections.
4. Eat A Well-Balanced Diet
A healthy diet inclusive of all the essential nutrients is important for wound healing. However, avoid trying out any extreme diets for a few weeks before the surgery.
5. Avoid Certain Medicines
If you are taking any prescriptions medicines, herbal remedies, or supplements, inform your doctor. You may need to stop taking specific medications for a specific duration before and after your surgery. Your doctor will be able to guide you better.
These are some precautions to take before the procedure to accelerate the healing of your tummy tuck incision. Keep reading to find out how you can heal scars after the surgery.
What Should You Do After A Tummy Tuck Surgery?
Follow these aftercare tips to minimize scarring:
1. Apply Topical Vitamin E
Studies are inconclusive about the effects of topical vitamin E on scar management. However, it has a therapeutic effect and can show some improvement in scars (as monotherapy or combination therapy).
It moisturizes the scar and softens the scar tissue, thus promoting fast healing. You may use vitamin E products, creams, and ointments on the scar tissue.
2. Avoid UV Exposure
Scars are susceptible to UV damage as UV rays induce free radicals in the skin, slowing down the healing process. They also cause hyperpigmentation and worsen the scar. Although it is tempting to flaunt your newly-toned abs with a bikini, it is best to avoid direct exposure to the sun for at least a year.
Apply sunscreen with SPF 30 or more to your scar to protect it from the sun after the tummy tuck. You can opt for sunscreens for scars to ensure better sun blockage.
3. Protect From Infection
Healthy incisions ensure minimal scarring on healing. You should clean your incision as per your doctor's instructions to prevent infections and ensure proper healing.
If you notice any signs of infection, consult your doctor immediately. Signs of infection may include:
 Discharge from the incisions
 Excessive bleeding from the incision
 Swelling, discoloration, redness, or itching along the incision that keeps worsening
 Unpleasant odor along the incision
 Fever over 100.4°F (38°C) and chills
 Diarrhea
 Loss of sensation along the incision
4. Other Precautions
Take these precautions to allow your tummy tuck incisions to heal with minimal scarring:
 Walk as much as possible. Moving around will help reduce the risk of swelling and blood clots.
 Avoid lifting heavy weights or excessively bending forward. Avoid strenuous activity for at least six weeks following the surgery as it can injure the abdominal muscles and the skin.
 Avoid engaging in any sexual activity for at least 2-3 months following the surgery.
 Continue to avoid smoking for a few months after the surgery. Tobacco delays the wound healing process.
With these tips, you should be able to minimize tummy tuck scarring. However, if these measures do not work, you may have to try the other alternatives mentioned below.
Treatments To Fade Tummy Tuck Scars
The scars take about 12 weeks to heal. However, sometimes, they can take up to a year for complete healing. If you are considering other options for scar healing, you should wait for at least this long. You may try the following options after consulting your doctor:
1. Steroid Creams
Topical steroids can help reduce the inflammation and redness around the scars and help minimize them. They are especially useful for keloid and hypertrophic tummy tuck scars. It can be effective immediately following the surgery or about a month after the tummy tuck. However, using steroids may also cause adverse effects and worsen the scars in some cases. Hence, never use steroids unless prescribed by the doctor.
2. Laser Treatment
Laser treatments can enhance the texture of the scars and improve their overall appearance. Ablative and non-ablative laser surfacing can improve the distribution of collagen fibers in the affected areas, promoting faster scar healing.
You can check with your doctor to see if laser therapy is suitable for you. You may need to wait after the surgery before opting for laser resurfacing. You may need multiple sessions to see some results, depending on the severity of the scars.
3. Surgical Scar Revision
If your scarring post the tummy tuck is severe, your doctor can recommend a scar revision surgery.
There are several surgical scar revision techniques, and the efficacy of each one will vary from case to case. This surgery will not erase the scar completely. However, it can help improve the tone and texture of your tummy tuck scar to make it less noticeable.
You must wait for your scar to complete its healing before you can consider a scar revision surgery. In some cases, the wait may be as long as a year. Your doctor will tell you when you will be ready for revision surgery to minimize the scar's appearance.
4. Punch Grafts
In punch grafts, the doctor removes the scar tissue with a small tool and replaces it with new healthy skin, usually harvested from other body parts. These plugs are taped into the skin to allow healing for about a week.
The punch grafts do produce some scars upon healing. However, they are less visible and smoother compared to the original.
5. Microneedling
This is also called collagen induction therapy and is performed using a device with tiny surgical-grade needles. The tool creates micro-wounds on the scar tissue. This promotes collagen and elastin development and may reduce the appearance of the scar.
Your doctor may use any or a combination of these treatment methods for better results. Also, the total expenses may vary based on the procedures you get.
Many prefer undergoing tummy tuck surgery after C-section delivery. But is it safe? Find out in the next section.
Is It Safe To Get A Tummy Tuck After C-Section?
Yes, tummy tuck surgery, especially partial tummy tuck, is safe after C-section. However, you have to wait for at least 6-12 months after the C-section and let the scar heal. Moreover, your body undergoes several changes during pregnancy. The abdominal muscles and uterus stretch to accommodate your baby, and after the delivery, it needs time to heal and revert to its original state. Consult an experienced plastic surgeon if you are considering tummy tuck after cesarean delivery.
In Conclusion
A tummy tuck will give you a permanent scar. However, proper pre- and post-surgery care can minimize the severity, tone, and texture of scarring. You can consult a plastic surgeon and discuss the surgery technique, outcome, and expectations to get a clear understanding of the procedure and scarring. Also, follow the aftercare tips shared by your doctor to improve the appearance of the scars.
Frequently Asked Questions
Do scars from tummy tuck go away?
No, tummy tuck scars do not go away, but they fade over time.
How can I hide my tummy tuck scar?
You can use makeup or tattoos to hide a prominent tummy tuck scar.
Sources
Articles on StyleCraze are backed by verified information from peer-reviewed and academic research papers, reputed organizations, research institutions, and medical associations to ensure accuracy and relevance. Read our editorial policy to learn more.
Recommended Articles
The following two tabs change content below.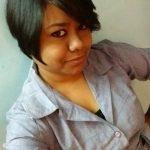 Ramona is a journalist-turned-content writer. She holds a Master's degree in English Literature and has been writing for the digital world for over five years. She specializes in writing for Skin Care. She has done a certificate course titled 'Dermatology: Trip To The Skin', offered by Novosibirsk State University. She believes that beauty begins with a good skin care regimen and is on a mission to eliminate all toxins from her routine. She helps and guides readers in selecting products and ingredients specific to their skin type/issue. When Ramona is not working, her books and passion for music, good food, and traveling keep her busy.