Health Benefits Of Turkey, Nutrition, Recipes, And Risks Turkey is among the major meat forms consumed in the United States. Turkey's benefits can be attributed to its high protein content. It is a special treat in several special dinners and occasions, and it is known that Thanksgiving is never complete without turkey meat.
Turkey meat is sourced from domestic and wild turkeys. It is preserved by bottling or smoking, which increases its shelf life.
The meat is also rich in other important nutrients and offers several important health benefits. Read on to know further about turkey benefits, ways of including it in your diet, and the potential side effects.
What Is Turkey Meat?
Turkey meat is a popular dish in western culture. It typically consists of white or center breast muscles. Turkey meat usually contains less fat than dark meat. It is among the most preferred forms of lean protein.
Turkeys are usually preserved by curing, smoking, or freezing. While traditionally salts were used for curing, nitrites are becoming more common in recent times.
Turkey meat is consumed usually during Thanksgiving and Christmas in the United States. We have listed the calorific values of different types of turkey meat in the table below. These may help you choose a suitable type.
| | |
| --- | --- |
| Meat Type | Calories |
| Breast with skin | 194 |
| Breast without skin | 161 |
| Leg with skin | 213 |
| Skin only | 482 |
Know more about the nutrient profile* of turkey in the next section.
Nutrients In Turkey
One cup of turkey contains:
 Protein: 41.9 g
 Fat: 4.5 g
 Carbs: 0 g
 Sodium: 89.6 mg
 Potassium: 427 mg
 Iron: 1.9 mg
 Magnesium: 39.2 mg
 Calcium: 26.6 mg
 Selenium: 44.9 mcg
 Folate: 8.4 mcg
 Vitamin B12: 0.5 mcg
*All values are sourced from nutritiondata.self.com
Turkey is a white meat and is a lean protein. It offers important health benefits. Keep reading to know more about them.
Health Benefits Of Turkey
1. May Exhibit Anti-Cancer Properties
While turkey may not be directly linked to fighting cancer, its selenium content may play a role. Turkey offers 64% of the daily requirement of selenium. Studies suggest that selenium may have anti-cancer properties (1). The nutrient may also reduce the rate of tumor growth and induce cancer cell death (apoptosis). This anti-cancer activity is observed against cancers of the colon, prostate, lung, bladder, skin, esophagus, and stomach. However, more direct research on the anti-cancer effects of turkey are warranted.
2. May Help Promote Muscle Mass
Turkey is rich in protein that is proven to play a major role in boosting muscle mass and strength when coupled with resistance exercise (2). Some studies even suggest that adequate protein in one's diet may help the elderly overcome sarcopenia (a condition characterized by the loss of skeletal muscle mass and function). (3)
Turkey meat is also thought to be digested easily and could be the ideal meat variant for the elderly. However, more information is warranted in this regard.
3. May Help Manage Anemia
Turkey is rich in folate and vitamin B12 that may help manage anemia. Research shows that both are necessary for the proper formation and functioning of red blood cells (4). Cooked and roasted turkey may have higher amounts of folate and vitamin B12. These two may help combat iron deficiency and the associated anemia.
Turkey meat is not only nutritionally dense, but also has a great flavor and texture. You can try some of the following tasty turkey recipes.
Recipes With Turkey Meat
1. Creamy Turkey Salad
What You Need
 4 cups sliced and cooked turkey
 ⅓ cup low-fat sour cream
 1 tablespoon fresh lemon juice
 1 tablespoon honey
 1 cup diced celery
 1 cup chopped broccoli
 1 cup shredded carrots
 ½ cup chopped lettuce
 ½ cup chopped cabbage
 ½ cup green peas
 ½ tablespoon salt
Method
 Mix sour cream, lemon juice, and honey in a small bowl.
 Once blended, store in the refrigerator for dressing.
 Mix the cooked turkey, celery, broccoli, lettuce, carrots, green peas, and cabbage in a large bowl.
 Sprinkle ½ tablespoon of salt and mix the salad gently.
 Refrigerate this salad for an hour before serving.
 Serve it with the sour cream.
2. Maple Apple Turkey Sausage
What You Need
 1 pound lean ground turkey
 1 finely chopped apple
 1 tablespoon pure maple syrup
 ¼ teaspoon salt
 ½ teaspoon dried sage
 ¼ teaspoon garlic powder
 ¼ teaspoon ground black pepper
 ¼ teaspoon dried marjoram
 ¼ teaspoon ground cinnamon
 2 ground cloves
 1 tablespoon olive oil
Method
 Combine the turkey, apple pieces, maple syrup, salt, sage, and garlic powder in a large bowl. Mix them thoroughly.
 Add black pepper, marjoram, cinnamon, and cloves. Squeeze gently and mix properly.
 Mold the mixture into small patties and keep them aside.
 Let the patties air dry for 15 minutes.
 Heat a skillet over medium flame and brush olive oil on it.
 Place the molded patties on the skillet and fry them slowly by turning them gently.
 A perfectly fried patty will turn golden brown color and the pink shade of meat is no longer seen. It takes almost 15 minutes to get a completely fried patty.
 Switch off the flame after 15 minutes and garnish with celery.
 Serve hot. You can also serve the patties with maple syrup.
3. Herb Roasted Turkey
What You Need
 1 turkey (5 to 6 pounds, approx.)
 ½ cup salted butter
 2 teaspoons dried thyme
 2 teaspoons dried rosemary
 2 teaspoons dried parsley
 2 teaspoons garlic powder
 1 teaspoon cayenne pepper
 1 teaspoon salt
 ½ teaspoon ground black pepper
 1 pound baby potatoes
 2 large onions, roughly chopped
 8 cloves garlic, minced
 1 drizzle olive oil
 1 tablespoon lemon juice
Method
 Set the oven to 425 degrees F.
 Mix butter with thyme, rosemary, parsley, garlic powder, cayenne, salt, and pepper. Keep it aside.
 Sprinkle salt and pepper on turkey after patting dry with paper towels.
 Season potatoes, onions, and garlic with olive oil.
 Sprinkle the salt and pepper.
 Place them on a baking sheet
 Apply the prepared herb butter over the meat and under the skin of the turkey. Add lemon juice on the top.
 Bake it for 30 minutes in a preheated oven.
 Continue to bake the turkey, for about 30 minutes, until there is no pink in the centers any longer.
 Take it out and serve hot after 30 minutes.
Storage And Food Safety
Turkey should be stored in the refrigerator until you are ready to cook it. Avoid buying pre-stuffed turkeys as they may cause food-borne illnesses. Turkeys can be frozen indefinitely, but they are consumed best within a year.
The three safest ways to thaw a frozen turkey are in the refrigerator, cold water, or microwave. Turkeys should be thawed for a specified amount of time depending on their weight. Turkey should be generally cooked until the internal temperature reaches 165 degrees F.
Despite the benefits it offers, excess intake of turkey may also lead to some adverse effects. Read on to know more about them.
Risks Of Overconsuming Turkey
1. May Increase The Risk Of Obesity
Although turkey is a lean meat and a good source of many nutrients, portion size is important. Overconsumption of meat has been linked to weight gain and obesity, and there are chances that it may increase the risk of obesity. As per a study, meat consumption could be linked to obesity, central obesity, and an increased waist circumference (5).
2. May Increase The Risk Of Stroke
Although white meat is considered a good alternative for red meats, it may not be a perfect substitute if consumed in processed forms. Regular intake of processed white meat also increases the risk of stroke. Processed meat has a high content of sodium, which increases the risk of high blood pressure and stroke. However, more research is warranted in this regard.
Turkey is popular meat with high protein content. The presence of a wide variety of nutrients in Turkey benefits your health in several ways. Consuming turkey meat may help fight cancer cells, promote muscle mass, and manage anemia. In addition, you can prepare many delicious yet easy recipes with Turkey meat. However, excess consumption of this nutrient-dense meat may cause some side effects. It may increase the risk of obesity and stroke. Hence, consume it in moderation to avoid its adverse reactions and consult a doctor if you experience side effects.
Frequently Asked Questions
Why is turkey a superfood?
Turkey is a rich source of protein and it provides many vital nutrients like B vitamins, iron, zinc, potassium, and phosphorus (6). These nutrients help enhance one's immune health and offer several other health benefits.
Is turkey meat the healthiest?
Yes. Turkey meat is the healthiest option, and is preferable to many other meat options like chicken and beef. It offers protein, fat, and a wide variety of vitamins and minerals. In addition, turkey contains fewer calories and is generally lower in saturated fats.
Can I eat turkey every day?
Turkey meat is safe to consume daily when cooked properly. But eating too much turkey meat can cause indigestion, gas, and bloating.
Is turkey good for your heart?
Yes. From studies, poultry meat consumption helps reduce the risk of cardiovascular diseases and their risk factors (7).
Is turkey clean meat?
Yes. Turkey is considered clean meat (foods that do not harm the human body and so are fit for nourishment).
Does turkey have omega-3?
Yes. According to Lisa DeFazio, Registered Dietitian, and Nutritionist, "Factory-farmed turkeys are injected with salt, water, and preservatives to increase shelf life. Pasture-raised turkeys have higher amounts of omega-3 fats than factory-farmed turkeys because they are eating fresh, natural vegetation from the fields."
Key Takeaways
Studies suggest that the selenium content present in turkey may have anti-cancer properties. So, it may reduce the rate of growth of tumor cells.
It may also help manage anemia and promote muscle mass.
However, overconsumption of turkey may increase the risk of obesity and stroke.
Sources
Articles on StyleCraze are backed by verified information from peer-reviewed and academic research papers, reputed organizations, research institutions, and medical associations to ensure accuracy and relevance. Read our editorial policy to learn more.
The following two tabs change content below.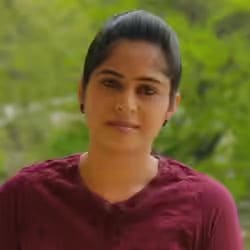 Aparna is a professor-turned-content writer with over 5 years of experience in life sciences. Her passion for writing and interest...
more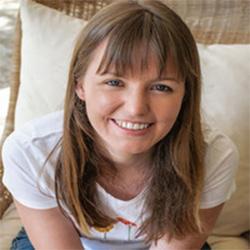 Michelle Hawksworth is a registered dietitian as well as a trained yoga teacher with a passion for wellness. During her...
more