How To Wear Black Lipstick Like A Pro And Look Good
Because boldness just got a new definition, and this is how you wear it.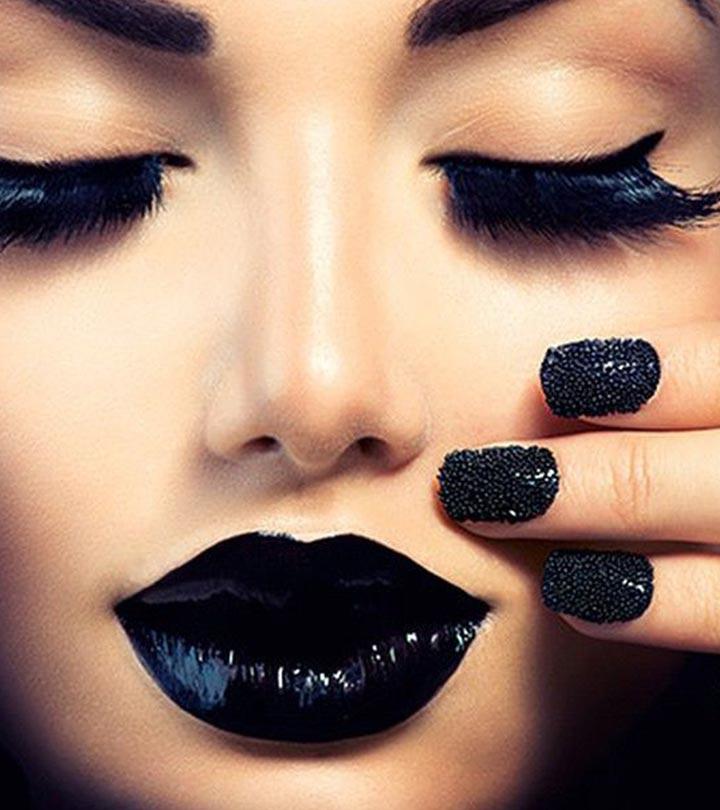 When it comes to lipsticks, the bolder we feel, the darker the color we like to flaunt. Walking with confident strides and our head held high, red has always been the quintessential color for us. But, maybe, it is time to go darker and bolder with black lipstick.
Invoking the image of the unadulterated goth, wearing black lipstick is not for those faint of heart. But one would be hard-pressed to deny its irresistibility. Often associated with fringe and counter-culture, nothing spells rebellion quite like the black lipstick.
If you want to test the waters but aren't sure if investing in a brand new lipstick is the way to go, then this tutorial is for you. Use a liner instead of a lipstick. There is no reason anymore to not step out of your comfort zone.
How To Wear Black Lipstick
You Will Need
• Lip Balm/Lip Primer
• Lip Brush
• Lip Pencil
• Deep Maroon Lipstick
• Black Eye Pencil
• Concealer/Foundation
• Tissue Paper
Stepwise Tutorial
Step 1
Start by prepping your lips using a lip balm or a lip conditioner. Once that's done, give it some time to absorb. Then, use a lip primer that works as a base and makes your lipstick last for a longer time. In case you have pigmented lips, use a concealer or a foundation in a shade closer to your lip color for an even canvas.
Step 2
If you do not own a black lipstick, then go for a deeper maroon shade to start with.
Step 3
Use a thin lip brush to line the lips and fill in the color.For more precision, opt for a lip pencil. Starting from the Cupid's bow, make a 'V' shape on the upper lip, and draw a line parallel to it on the lower lip as a guideline. Gradually join all the lines to outline the lips.
Step 4
Using the same thin lip brush, fill in the color and intensify it.
Step 5
Now, to get the black color on the lips, use eye/lip pencil in black, and color the lips using a thin lip brush. Ensure you reach the corners as well.
Step 6
Do the same for the lower lip. Make sure you add enough color to make it look dramatic.
Step 7
While working with dark/bold lip colors, ensure that you fill in the color evenly to make the lips look neat and perfect. The last step is to give your lips more definition and precision. Opt for a foundation or a concealer in a shade closer to your skin tone, and outline the lips with a thin pointed brush. This technique helps in correcting the lip shape. Here ends our black lipstick tutorial!
The Final Look
Black is the color of mysteries and secrets. It exudes power and control. Whether it is a Halloween party or an ordinary day, bring out the no-nonsense diva or the rule-breaking rebel in you with this edgy, experimental look.
If you have found yourself carefully reading through this article, it is a sign that your inner rebel is already stirring. Black might seem too bold a color if you are not usually the loud and outspoken type, but we have your back if you want to break out of your shell. Follow the step-by-step guide on applying black lipstick or any dark shade to your lips to complement your true personality without making you appear tacky or intimidating. So try these tips and embrace the bold and beautiful version of yourself.
Frequently Asked Questions
What skin tone does black lipstick look good on?
Black lipstick looks good on fair skin due to the intense contrast between the skin complexion and the lipstick shade. But if outlined correctly, people with any skin tone can pull off a black lipstick.
Can you wear black lipstick to a wedding?
Unless you attend a gothic-style wedding, it is better to avoid wearing black lipstick to a wedding ceremony.
Does black lipstick make your lips look smaller?
Dark lipsticks tend to make your lips appear slimmer. Topping it up with a gloss can make lips look plumpy.
The following two tabs change content below.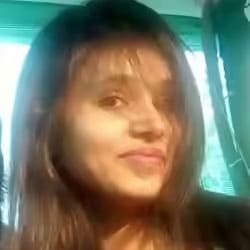 Jyotsana Rao is an engineering graduate from NIT, Nagpur, who discovered her love for writing during her undergraduate days. She...
more