Tutorial – How To Do Light Makeup
Learn how to wear makeup to hide imperfections and show your natural facial features.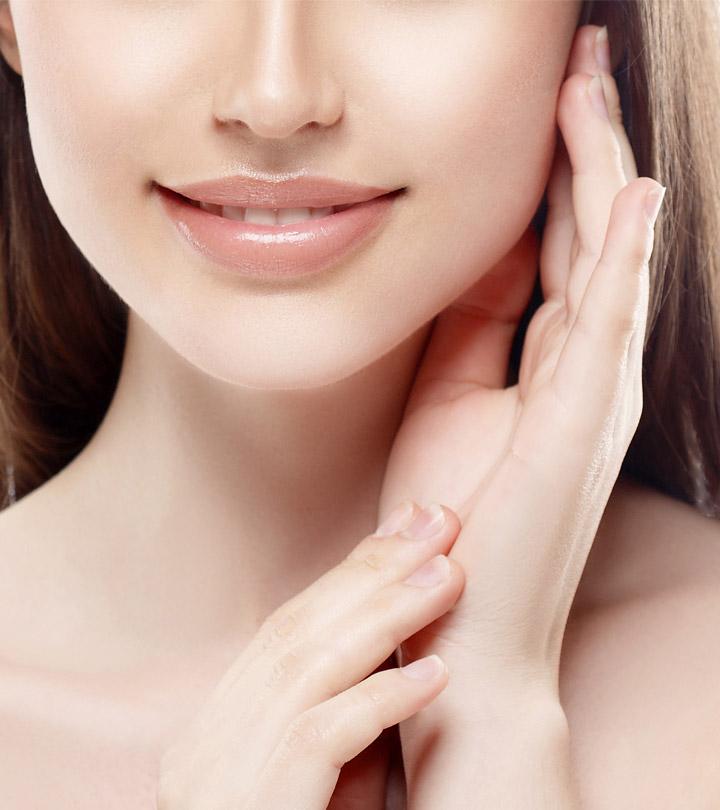 You have landed on the right page if you are a fan of the no-makeup makeup look. This article talks about some tips and tricks on how to do light makeup. The saying 'less is more' is relevant for makeup as, while occasions like weddings are parties require heavy makeup, most day-to-day activities call for simple and casual looks. Most weekday mornings are busy, and we do not get enough time for elaborate makeup with multiple products and steps. Again, light makeup goes perfectly well for the office, formal events, and birthday parties. It allows you to accentuate your natural features and embrace your imperfections. So, swipe up for some fresh makeup ideas!
How To Do Light Makeup?
Things Required For Light Makeup
Moisturizer
Primer
Tinted moisturizer/foundation
Concealer (optional)
Eyeshadow
Eyeliner
Mascara
Lipstick/Lip Gloss
Light Makeup Tutorial
Makeup For Face
It is important to follow a proper skin care routine before applying makeup.
Start by applying the moisturizer, and then use a sunscreen, if required. Use a primer if you want your makeup to stay on for a longer time. It also works as a base for your makeup.
After you've prepped your skin, apply a coat of foundation, starting from the center of your face. Blend it outwards, in a circular or dabbing motion, with a stippling brush or a sponge to even out the skin tone. You may use a concealer, if needed. If the foundation gives you the desired coverage, you may skip the concealer.
To seal the makeup, use a powder as it mattifies your skin and makes it look shine-free. A makeup routine is never complete without dusting with powder.
Use a fluffy powder brush in a sweeping motion, and apply the powder all over the face, specifically on the T-zone and the under eye area.
You can finish off with a translucent/transparent/compact powder.For last minute touch-ups, a powder is the ultimate go-to product.
Makeup For Cheeks
Take a blush and pat it on the apple of your cheeks using a fluffy blush brush. Blend it onto your cheekbones in the upward direction near the temples, as shown in the above image.
Remember, when dealing with colors, start by applying one coat of the color, and layer it up for more intensity.You can also use a bronzer for a sun-kissed look.
To make your cheeks glow, go for a cream base/powder base highlighter in silver or gold shade, and apply it on the higher planes of the face, such as above the cheekbone, on the bridge of the nose, and on the center of the forehead. You can use either a brush or your fingers for this step.
Quick Tip
You may also select an earthy peach or rosy pink tint for your cheeks; use a tiny quantity of the product to create a stained, rosy effect.
Makeup For Eyes
Let's start with the eyes. Use an eye primer or a concealer as a base. This makes your eye makeup crease proof and long-lasting.
For the eye makeup, pick a color of your choice. Since the article is about light makeup, I am using a neutral orange shade to complement the eyes and give them a fresher look. Load the product onto a flat or fluffy brush, and pat it on the eyelid. Blend it in a circular motion towards the crease. I have used only one shade to maintain the natural look.
Next, apply the eyeliner. You can opt for a pencil, gel, or liquid eyeliner, whatever you prefer.
Start applying the eyeliner from the outer corner of the eye, and gradually draw the line till the inner corner, stroke by stroke, with the help of a pointed / angular brush. In this case, I am using an eye pencil as that works the best for me.
Ensure that you draw the line close to the lash line.
Brows are an important part of your eye makeup. Fill your brows and groom them using an eyebrow pencil or an eyeshadow that is close to your brow color.
To complete the eye makeup, curl your lashes and then apply a coat of mascara.Start from the roots of your lashes and wriggle the wand right up to the tips.
Apply more mascara on the roots and not along the length of the lashes, as using excess product on the length weighs the lashes down. For extended and voluminous lashes, go for a volumizing mascara.
Makeup For Lips
Prep your lips with a lip conditioner or a lip balm before applying the lipstick.
Apply a nude pink or brown shade of your choice that complements the look. I have applied a lip gloss in a nude pink shade for an effortless look.
Quick Tip
Additionally, you can apply peach nude lipstick. Dab it on your lips if you want a subtle tint-like effect.
And that's the final look – fresh, natural, and subtle.
Never let the lack of time stop you from looking great. Keep it light, keep it simple, and step out with confidence.
Infographic: 4 Steps To Nail The Light Makeup Look
Are you someone who loves a natural finish when it comes to makeup? If yes, then you have come to the right place. The "light makeup" look enhances your features with minimal products and is suitable for any occasion. Want to know how to go about it? We have curated a step-by-step guide to help you get that light makeup look on point in the infographic below.


On days when you would like to go light on makeup and let your skin breathe, the tips will come handy and help you create the barely-there makeup look. However, before getting started with your makeup application, make sure you follow your skincare routine regularly. It is a must to avoid the harmful effects of environmental stressors on your skin. Also, do not forget to drink plenty of water. It will give your skin the necessary hydration. Moreover, eating healthy food and sleeping on time will allow your skin to get the required nutrition. If all these are taken care of, you are all good to go and flaunt your beauty.
Frequently Asked Questions
How do you do neutral makeup?
A neutral makeup look involves the full and proper application of a primer, foundation, and concealer. You can do full eye and lip makeup as well. But, make sure to pick neutral shades that are close to your skin tone.
How can I look pretty in 5 minutes without makeup?
The secret to a quick, flawless, and minimal makeup look is an extensive and consistent skincare routine. As long as you practice cleansing, exfoliating, and hydration, your face will have a natural glow. Before stepping out, all you need is a tinted moisturizer, lip balm, and sunscreen.
Why must one prefer makeup in a neutral way?
Neutral makeup is preferred by many as it adds a classy touch to their natural appearance, highlighting all their attractive facial features. It is perfect for formal settings like the office where you can't wear too much makeup.
Can you wear makeup without foundation?
Yes. If your skin is healthy with a uniform complexion throughout, you do not need foundation in your makeup.
Does blush make you look younger?
A blush is one makeup item that adds a youthful touch to your face. It gives a tinted glow to your cheekbones which is very similar to a flushed appearance that healthy, young skin naturally has.
How can I make my eyes look pretty without mascara?
Begin with having a care routine for your eyes involving night creams, massages, and a lot of rest. For a day time look, pair dark liners with shimmery eye shadow in neutral shades. For night time looks, go bolder with your color choices and smokey effects.
Key Takeaways
A primer before makeup acts as a base for a flawless makeup look.
Blending blush upwards towards the hairline in a circular motion creates a natural-looking hue.
A bronzer helps you contour and add definition after applying the base color.
Curling and applying mascara can elevate your eye makeup and give it a natural look.
A lip balm can be used before applying the lipstick to ensure hydration and a smooth application.
The following two tabs change content below.