Tutorial – How To Use Blush As An Eye Shadow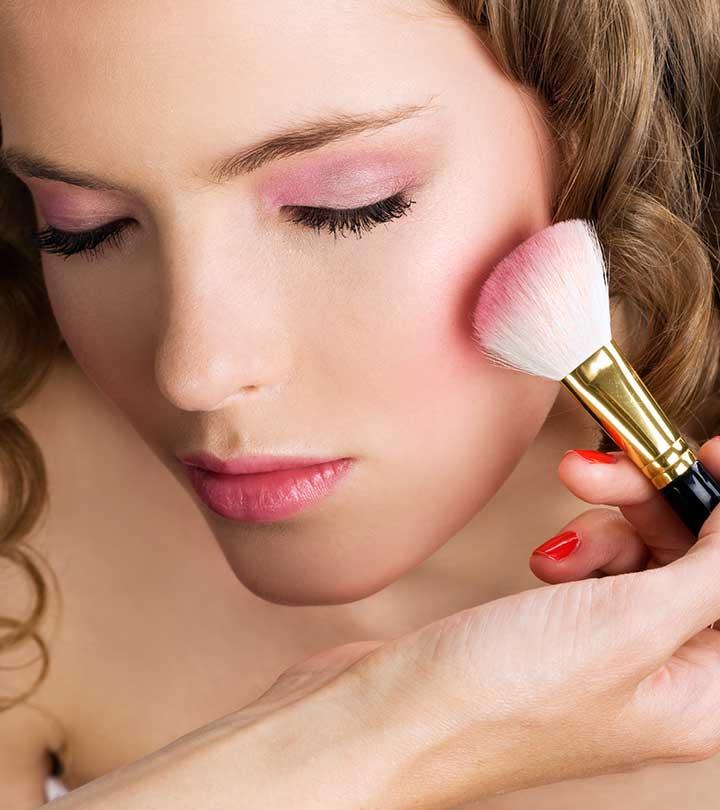 When you start makeup as a beginner, you are either so young that your parents are unwilling to buy you all the things you want or you are so reluctant that you don't want to buy multiple things. That is when the theory of multitasking comes to the rescue! You try using your lipstick as a blush, your eyeliner as your bindi, your eyeliner pencil as colored lip liner, your concealer as nude lipstick, and of course, your blush as your eyeshadow.
Using the same product for multiple purposes saves money and even space when you have space for very few products in your small bag for makeup on the go. I am going to show you how to do an eye makeup using a blush. Since blushes are supposed to give you only a light flushed look, it is not as pigmented as normal eyeshadow, so you will have to use a good primer/concealer underneath this to make it more vibrant and to prevent it from creasing less and lasting longer. You also have to be careful in choosing the blush shade as it usually comes in shades of pink or peach and certain shades when used as eyeshadow can make you look sallow, or even like you have eye infection.
Here I am going to show you a tutorial on how to use blush as an eyeshadow. Follow the simple five steps to achieve this look.
What Do You Need To Do?
Step 1
Start with well moisturized and concealed under eyes. This is going to be the first step in any eye makeup irrespective of the time of day.
Step 2
The second thing will be filling your eyebrows. You have the options of pencil, powder or wax available in the market for the same. You can opt to fill the brows in the start like me or when you are done with creating the desired eye look.
Step 3
Sponsored
Brush the hair of your eyebrows to set them in proper shape.
Step 4
Dot some eye makeup base on your eyelids and then blend. This step is important especially for people who have oily lids. No matter how lovely the eye makeup is, without a primer or base, the oil from the lids will ruin it all.
Step 5
The first shade of the blush that I have is a light peachy one. This is a good shade to be used all over the lid. This will instantly brighten your eye area and will make the whole face look bright and awake. This blush is from the Avon Simply Pretty range.
Step 6
You may pack it on with the brush provided with the blush or your regular eye makeup brush. I prefer the later. Patting the powder is a lot easier with the shader brush as compared to the blush brush.
Step 7
That is how it looks on the eyes—quite light but great for day wear.
Step 8
Now, taking the second blush shade, which is more of a pink with a little bit of peach undertones, sweep in the socket area. This step gives a more defined look to your eyes. The blush used is Maybelline Cheeky Glow in the shade Fresh Coral.
Step 9
You can see—the eyes are already looking fresher than before!
Step 10
It is time to apply a thin eyeliner. Gel eyeliners are hands down the best in terms of staying power and pigmentation. The one I am using here is from Maybelline.
Step 11
Extend your eyeliner brush upwards and outwards to achieve the perfect winged look. I like the line to be thin when it is winged. That suits me better. If you have hooded eyes, thick winged eyeliner will look better.
Step 12
We are done with the eyeliner here.
Step 13
Tight line your water line with a dark black kajal. I am using Loreal's Kajal Magique.
Step 14
Curl your eyelashes and apply mascara to make your eyes appear wide and awake. Since it is a daytime look, you needn't use an extra lengthening or volumizing mascara. I have just curled my eyelashes here without coating it with the mascara.
And that is the finished look!
Easy, wasn't it? Just two different shades of blushes and you are ready with an impressive day time eye makeup look. Next time you travel, become a smart makeup artist and look great without carrying the whole makeup shelf along.
Until next time, take care!
What makeup products do you carry with you while traveling? Share with us in the comments section below.
The following two tabs change content below.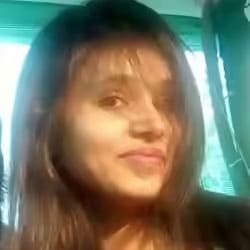 Jyotsana Rao is an engineering graduate from NIT, Nagpur, who discovered her love for writing during her undergraduate days. She is passionate about writing about everything related to beauty - makeup, fashion, hairstyles, skin care, or hair care. When this social media junkie isn't stalking the world of fashion and glamour, she loves spending her time traveling.