10 Twiggy Hairstyles You Can Try Today
Twiggy hairstyles are iconic for a valid reason - they can make anyone look cool!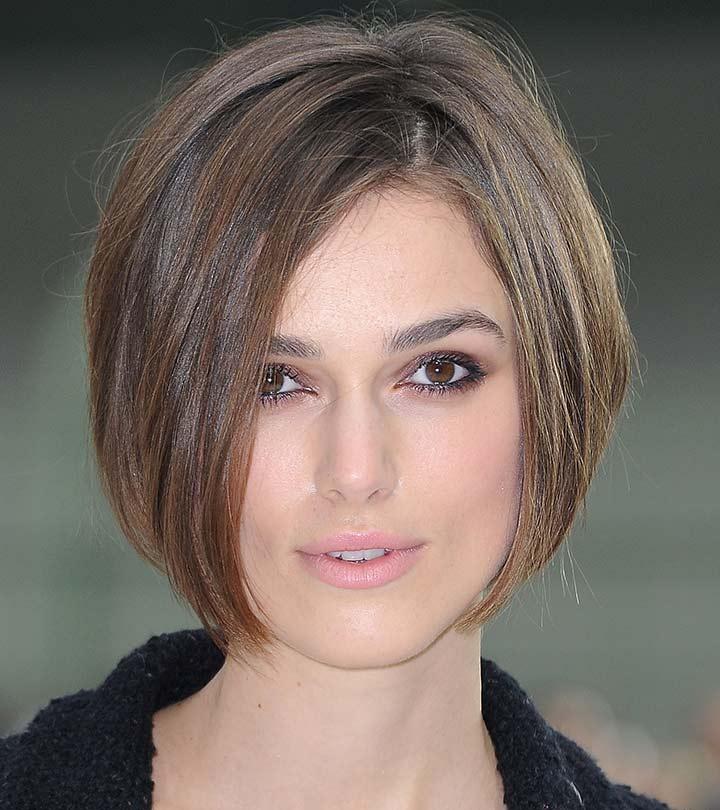 British model Dame Lesley Lawson shot to fame in the 60s and 70s. Better known as Twiggy, she made androgynous short hair very famous and started a 'Twiggy Hairstyles' trend. Okay, so here's what happened! Famous photographer Barry Lategan launched Twiggy's modeling career by taking an iconic picture of her sporting a short blonde pixie cut. As a result, short hairstyles are known as twiggy hairdos because of that iconic image! Scroll down to check out some incredible short hairstyles to support the twiggy trend!
Twiggy Hairstyles – Top 10:
1. Pixie Crop:
Actress Natalie Portman is no stranger to quirky, short hairstyles, and here she's owning her unique look with a carefree, tousled pixie crop. To steal Natalie's boyish style, spritz wet hair with texturizing spray and roughly blow dry hair to give the un-done look.
2. Pixie Cut:
Embracing that grown-out-crop stage with ease, Harry Potter actress Emma Watson looks gorgeous off-duty with a simple and sophisticated side-swept hairstyle. To duplicate the look, start with a volumizing spray, then blow-dry from back to front using your fingers to rake the hair and smooth the ends with a round brush when hair is almost dry.
3. Short Bob:
Keira Knightley is never shy to take a risk when it comes to her hairstyle. With a straight, side-parting and hair cut to roughly the same length, the Anna Karenina actress totally pulls off the girl-next-door look with this pretty bob. A perfect mix of classic and chic.
4. Short Bob With Bangs:
It's not often the short bob with bangs are considered a versatile style, but that was before Katie Holmes made it her signature look. Shorter at the back and longer in the front, this hairstyle is very versatile, and can be adjusted for any occasion. The side-swept fringe gives her style a mysterious edge and elegantly softens features.
5. Mini-Mohawk:
If you thought there was only one way to wear a pixie, think again! Miley Cyrus's mini-mohawk suits her boyish and edgy look, and the spikes of hair atop her head add a touch of glamour. If you're brave enough to cut your hair, style it in Mohawk way and try a drastic colour change, find a hairdresser you trust and go for it!
6. Romantic Bob:
We can't get enough of Carey Mulligan's wavy bob. This romantic and unstructured hairstyle for thick hair works particularly well for wavy hair. Whimsical and chic, this low maintenance and effortlessly stylish hairdo gives your look an alternative edge while keeping it feminine.
7. Tousled Pixie Cut:
How cute is actress Ginnifer Goodwin with her short layered pixie cut? Keeping it natural, Goodwin has chosen a very simple pixie cut and complemented it with side layered fringe. To create a piecey look like Ginnifer's, spritz your fingers with hairspray and work the product onto individual sections to add definition. The result is a gorgeous no-fuss look.
8. Grown-Out Pixie:
Amelie actress Audrey Tautou looks absolutely gorgeous with her pixie crop a little grown out and curled up. This twiggy short haircut has the perfect vintage vibe with a fresh, modern appeal. To recreate this Audrey-Hepburn-ish look, apply a texturizing gel to damp hair and touch up pieces with a curling iron for a polished yet effortlessly messy-chic look.
9. Side Parted Blonde Bob:
Michelle Williams is the epitome of chic style from head to toe. Since parting with her long locks as a tribute to late former fiancé, actor Heath Ledger, Michelle has embraced her short hair and briefly rocked a blonde pixie cut. Flattering enough, this twiggy hair style is easily manageable with a supply of light hairspray or anti-frizz serum.
10. Neat And Tidy Pixie Crop:
Anne Hathaway's sports a super-short pixie cut that frames her face beautifully. The boyish but sophisticated 'do can also be surprisingly feminine and very flattering for oval, square, and heart-shaped faces. Quick and easy to style, this short look is perfect for women who are always on the go.
Did you know that Twiggy retired just four years after her first modeling year? Instead, she went on to become a celebrated stage and film actress. This 60s icon made short androgynous hairstyles so popular that they are still trendy today. And they are not just about style, but can be used to make a statement. These short hairstyles can be easily styled with any outfit for any occasion. And they make hair maintenance a dream! From a pixie crop to a neat and tidy pixie cut, these hairstyles are chic and timeless. So, if you are thinking of chopping off your tresses, twiggy hairstyles are the way to go!
The following two tabs change content below.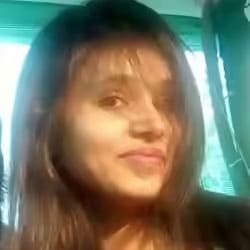 Jyotsana Rao is an engineering graduate from NIT, Nagpur, who discovered her love for writing during her undergraduate days. She...
more