7 Best 2A Hair Products To Take Care Of Your Wavy Locks (2023)
Define and add vibrancy to your fine, bouncy beach waves with these amazing products.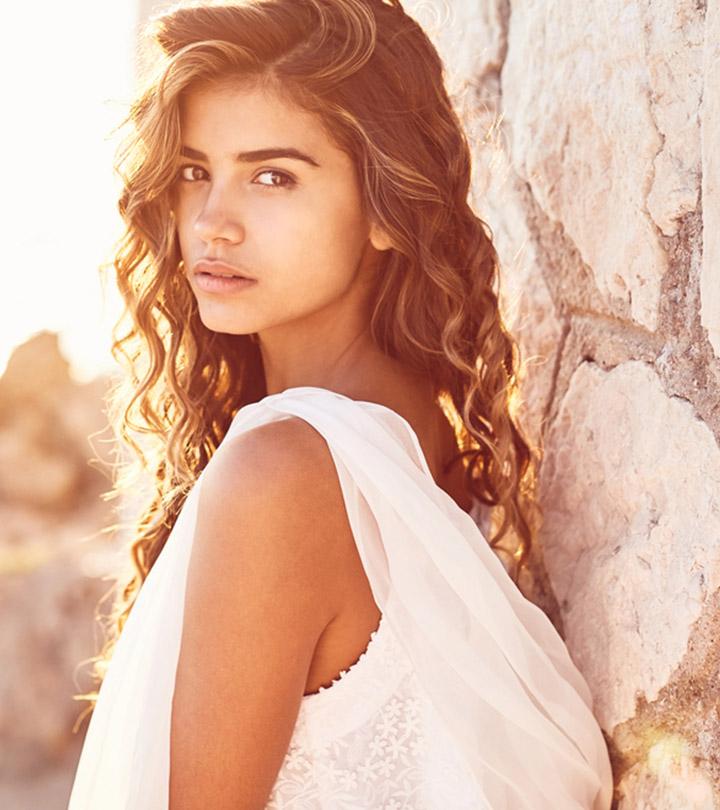 If you were looking for the best 2A hair products, this is your right stop. 2A is another name for gorgeous beach waves, and honestly, it's a dream come true for many. If you are blessed with natural waves and are looking for products that will help you maintain the gorgeous curls, we have it right here. 2A often confuses people as it is somewhere in the middle of straight and curly hair. It has S-shaped locks, and that calls for maintenance. Mainly because people pay a pretty high price to get these waves through treatment! As gorgeous as the hairs type is, if not cared for, it may lose its bounce and get lanky and straight. If you are 2A and don't know much about how to keep your hair bouncy the natural way, we are here to guide you. Here is a complete guide to maintaining your hair correctly with a list of 7 hair care products we think you will love.
7 Best Products For Type 2A Hair
No products found.
Add color to your waves, without damaging that gorgeous S-shape. This permanent alkaline hair color from Topchic will give your 2A hair the complete coverage, as well as condition them from root to tip. It contains pantheon or vitamin B5 as it is known commonly, which has a moisturizing effect and hydrolyzed wheat protein, which strengthens the waves. Goldwell Topchic Permanent Hair Color also has a patented technology known as Color Link that links the color molecules to each other, making them stay longer than other hair colors. Here's a video to help you know more about this product.
Pros
Strengthens and adds shine
Conditions and enhances texture
Excellent gray coverage
Color Link patented technology increases color strength
Cons
It has an overwhelming fragrance
Is your hairbrush good enough to be used in the shower? Tressfully Yours FlexiGlide Hairbrush is! No more breakage, frizz, or friction. This shower-friendly hair detangler can be used after applying leave-in conditioner or on dry hair too. It removes knots, massages the scalp, and stimulates blood circulation that promotes hair growth. With 8 rows of pin bristles that prevent static, this brush is heat-resistant and has an ergonomic handle as well, which means you'll never get tired of brushing your beautiful waves! This video takes you through this product's details.
Pros
Tackles static, frizz, and knotty hair
Shower-friendly
Massages the scalp and promotes hair growth
Bristles condition scalp
Heat-resistant
Ergonomic handle
Cons
The pin bristles are sharp for sensitive scalp
Price at the time of publication: $10.99
Thank goodness for extensions! Now, anyone can have beach waves. Pin it up for your beach getaways or to add a little twist to your daily style, they look as good as real hair. Made using high-quality synthetic fiber, it has a flat weft, which means no stuffy feeling, and you can flaunt and flip them as long as you want. These natural black 2A hair extensions can be washed, trimmed, and also styled at a temperature below 120°C. Yep, just what you need to smile and wave, this 2023!
Pros
High-quality synthetic fiber
Breathable material provides optimum comfort
Styling-friendly
Washable
Cons
The hair tangles after two-three wears
Price at the time of publication: $9.95
When nothing goes right, bring out the bangs! Bands are the only kind of drama you need in your life and to uplift your gorgeous waves. With no-clip hassle, these bangs are attached to a headband. This means all you need to do is slide it on and you are ready to roll! They accentuate your facial features and the wavy hair like no other. Also, comfortable to wear, made from premium fiber that is heat-resistant and can be restyled too.
Pros
Easy and comfortable to wear
Look as good as real fringes
Styling-friendly
Heat-resistant
Cons
There might be slight shedding
It comes off easily
Making a bun with wavy, curly, or kinky hair is like going to war with your tresses. There's always that one little strand that sticks out and gets on your nerves. But these pretty bun makers will ensure a neat tie-up without much hassle. Use it for DIY hairstyles or gift it to your loved ones, these decorated twist bands with faux pearls and flowers are comfortable, lightweight, and easy to use.
Pros
Neat bun makers
Twisted bands can be used for DIY hairstyles
Comfortable, lightweight, and easy to use
Cons
Not suitable for short hair
Don't cover the grays, color them with Clairol Beautiful Collection – Advanced Gray Solution for 2A hair! Gentle enough to be used after the relaxing process, it not only colors the grays but moisturizes the hair and adds natural shine too. Perfect for 2A hair, the color also improves the texture making the waves look gorgeous than ever. Free from ammonia or peroxide, get the grays with this wave-friendly hair color! For a more detailed review of this product, here's a video.
Pros
Gentle to be used after the relaxing process
Conditions and adds shine
Enhances the waves
Free from ammonia and peroxide
Cons
Price at the time of publication: $44.56
The way this demi-color will brighten your hair color without hampering your natural waves is no joke! Formulated with a unique technology to treat type 2A hair, its intense, long-lasting formula covers the grays and adds a flawless shine to the tresses. So why settle for demi-colors that may damage that enviable S-shape when you can use Goldwell Colorance Demi Color Coloration to get full-color coverage and maintain your type 2A hair.
Pros
Brightens hair
Intense gray coverage
Long-lasting
Moisturizes and adds shine
Cons
      The product comes without a manual
Why Trust StyleCraze?
The author, Vaishnavi Kothuri, is an avid hair care enthusiast who knows her way around the world of hair care products. She suggests using the right hair care products to make 2A hair look stunning and perfect. She has carefully weighed the most popular options on the market to create this list of the best ones for her readers' benefit. She checked online products reviews and the brand websites to shortlist the appropriate and best products.
Frequently Asked Questions
Is curl cream good for 2a hair?
Yes. Use a curl cream to moisturize 2A hair, enhance its wavy pattern, and improve the shine and texture of your hair.
How often should I wash type 2A hair?
Wash 2A hair twice weekly with a hydrating shampoo. Do not shampoo more to prevent drying out the strands.
How often should you condition 2A hair?
Use a hydrating conditioner for 2A hair once or twice weekly to seal the moisture and improve the appearance of your tresses.
How should you care for type 2A hair?
Follow these simple tips to care for your type 2A hair.
•  Use lightweight volumizing products like foams and mousse.
•  Avoid oil-based products to prevent weighing down the hair.
•  Use a detangler to remove knots from your hair before styling it.
•  Use lightweight, moisturizing products like conditioners and masks to maintain the shine and texture of 2A hair.
•  Stick to air drying your hair.
What are some of the best hairstyles and cuts for type 2A hair?
People with 2A hair look the best with shorter haircuts and styles. Hairstyles like soft waves, deep side parts, and beach waves look attractive.
Recommended Articles