10 Different Types Of Handbags For Women
Find the style that suits your personality and complements your needs the most.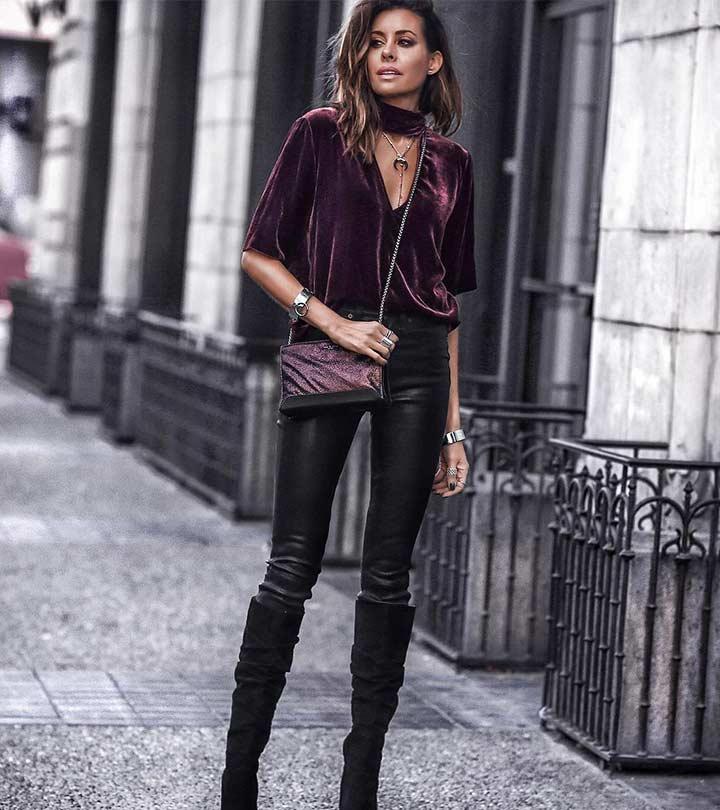 If you are in love with handbags and cannot go by a day without carrying them along, you should know about all the different types of these handbags that are available. Do not worry when we are here to help. In this article, we are going to introduce you to all the cool types of handbags that you can choose from. With umpteen options in place, you will be able to pick handbags based on your very many requirements. So, scroll down and read this piece.
10 Best Types Of Handbags And Wallets For Women
1. Shoulder Bag
The shoulder bag or the everyday bag is the most functional bag of them all. And, every brand has its own variants, which only makes it more difficult to resist buying multiple ones from different brands. But, we are not complaining, are we? They are big and fit in all your bare necessities, because – let's face it – we practically carry a mini supermarket anyway. Just do it in style.
 2. Satchel
Satchels are perfect for working women – they hit the sweet spot between being an everyday handbag and a laptop bag. With this, you don't have to carry two bags. It can fit in all your basics, plus your gadgets too. But remember to invest in a bag that is sturdy and of good quality – these need to last longer, so you cannot afford anything sloppy!
3. Sling Bag
The sling bag or the cross-body bag is functional, comfortable, and stylish. It's perfect for shopping, running errands, and traveling. If you are with kids, a sling bag is just perfect! And these come in all sizes. Functional, chic, and an everyday essential.
4. Quilted Bag
Quilted bags are considered iconic, and there are some chic branded ones that people dream of buying. If you have been thinking of investing in a bag and do not own one of these, go for it. Chanel, Prada, and Hermes have some of the best-quilted bag options and an investment like this will go a long way. Bags like these add to your style statement and amp up your overall look.
5. Clutch
The clutch or 'A Day Clutch' is simply classy, elegant, and pure sophistication, because we cannot sport a huge bag when we are all dressed up for an event or a party. The only problem some people like me have is not being able to decide what to carry and what to leave out but, hey, it's worth it. However, if you are someone who just cannot do with a small clutch, there are some brands that offer clutches with compartments and thus give you more space than the normal ones. But, every girl needs a clutch for sure!
6. Minaudiere
Minaudiere is a clutch encrusted with colored stones, gems, pearls, etc., and oozes grandeur. So, when you have a really special event, cocktail party, wedding or an evening party to attend, you should carry a Minaudiere instead of a clutch. And, for those special days, we absolutely need a Minaudiere.
7. Hobo Bag
Hobo is a shoulder style bag but not as wide. The crescent shape makes the bag equal parts formal and casual. If you are bored with your regular totes and shoulder bags, pick up the Hobo – it will be an exciting addition to your collection.
8. Wristlet
Wristlets are just like your wallets, but are so much more functional and comfortable to carry. Coach and Louis Vuitton have some fancy and elegant looking wristlets. They have enough space to hold your card, cash, and phone too, plus you can carry it on the wrist and be palms free.
9. Beach Bag
You need a bag for your vacation, period. I know men diss this, but whatever it is they say, don't pay attention. Buy a jute or a straw basket bag – it is both waterproof and stylish, plus it can fit in all your stuff when you decide to take a dip in the ocean. Get one already.
10. Wallet
Wallet, or a purse as some call it, is an essential part of a girl's handbag; and if you ask me, is quite personal to each of us. You can make quite a statement with this, so pick up something accordingly.
Here are some tips that will help you pick the best handbag!
Tips To Choose A Good Handbag
Always go for a good quality handbag. The brand is not essential as the quality. invest your money in a value model that will last for a long time.
Paola Farina, Personal Stylist, says, "If you have no bags, my advice is to choose a classic model in a neutral color, so it will never go out of fashion, and you can combine it with different outfits."
Just like jewels, bags must also be appropriate for the occasion. You cannot take an everyday bag to a wedding, and neither can you replace a work bag with a clutch.
If you carry multiple things with you, do not fill your bag to the brim. Choose a shoulder bag to store important things and a rigid bag for your laptop and working documents.
Handbags are must-have items in every fashionista's wardrobe. The pockets in our clothing are useless, and we have a lot of stuff to carry at all times. Handbags are not just efficient storage accessories, but they could also contribute to your look and help you make your unique style statement. This article gives a good insight into the different types of handbags available on the market; maybe you will find your favorite type or brand of handbag in the above list. Do not shy away from experimenting!
Frequently Asked Questions
What is the most popular type of handbag?
A cross-body bag is the most popular type of handbag among women.
What is trending in handbags?
Knitted bags, bucket bags, embellished and sparkly party bags, supersized tote bags, rounded silhouette bags, structured bags, clutches, and bags in tan shades are in the trend.
What is a lady handbag called?
A woman's handbag can also be referred to as a purse.
Banner Image Credits: Instagram

The following two tabs change content below.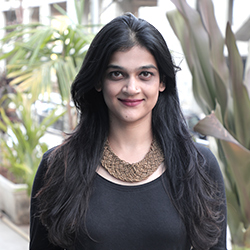 After working in Marketing and Business Development for a few years, Pratima Ati jumped ship to pursue two things she...
more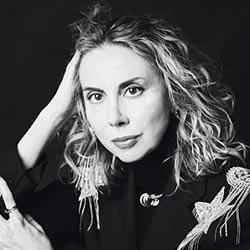 Paola Farina
(Personal Stylist)
Paola Farina is a personal and event stylist and a certified image consultant who collaborates with individuals and companies. After...
more