9 Different Types Of Jeans For Women– The Style Guide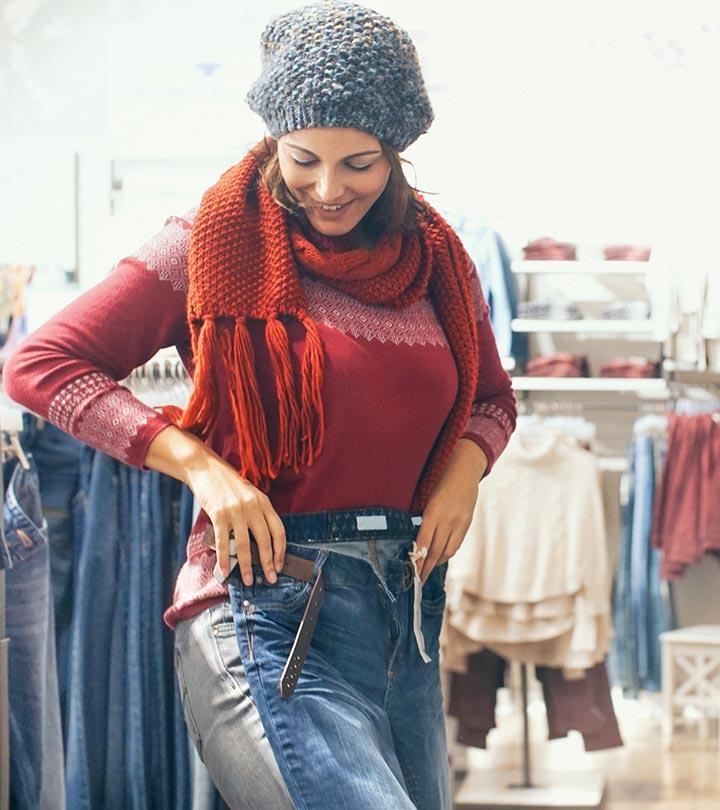 Jeans – According to the dictionary.
dʒiːnz/
Noun – hard-wearing casual trousers made of denim or other cotton fabric.
Jeans – According to me.
A piece of clothing that defines my entire wardrobe and my life.
Well, it's true for most of you out there too. We practically live in one pair of jeans, plus according to most brands, you don't even need to wash them that often. One less thing to worry about! It's all good bro – until that time of the year where I have to buy a new pair of jeans. My shopping experience gets so overwhelming with all the options out there and mostly because I'm never sure of the kind that suits my body type. So, I thought it was important for me to understand the basics and see which one works best for me. And, that's what I'm here to share and discuss. Stay with me.
Different Types Of Jeans For Your Body Type
1. Skinny Jeans
Skinny jeans, as the name suggests, are skin hugging and fit you snugly. They take the shape of your legs and trace it all along. If you have lean and sexy legs that you cannot wait to flaunt, these are for you. Skinny jeans come in low, mid, and high rise waist cuts, all of which are usually stretchable – which makes them twice as good.
Suitable For – Women with an hourglass body shape, who are petite or anyone with slim legs can wear skinny jeans.
Avoid – Ifyou have a round or pear-shaped body.
2. Skinny Crop
Skinny crop jeans are very similar to the regular skinny jeans, except they end before your shins. Some of them come with a fold that adds to the aesthetic. In terms of the design and technique, there is not much difference between these and the regular skinny jeans. Distressed, white, and black jeans in the skinny crop category are excellent choices.
Suitable For – Women with an hourglass body shape, those who are petite or anyone with slim legs can wear skinny or skinny crop jeans.
Avoid – If you have a round or pear-shaped body.
[ Read: How To Dress According To Your Body Type ]
3. Straight Leg Jeans
Do you love jeans that are snug and hug your body? But you do not have the body and confidence to pull the "super-skinnies" or "skinnies." We have the answer – straight legged jeans. Trust me, they are a saving grace. They are in-between skinny and boyfriend jeans or flared cuts. They make your legs look longer than they are.
Suitable For – Suit most body types because of the way they are designed.
Avoid – If you don't need to worry about this.
4. Jeggings
Jeggings are basically your leggings in denim fabric. So, you follow the same styling pattern with jeggings as well. Wear tops that are a little below your hip if you are conscious, but you can treat them just like your super skinny jeans. Most women swear by them because they are incredibly comfortable and come with a waist band instead of the standard buttons system. They are also a go-to for pregnant ladies as they do not put pressure on the belly but look just as stylish. These are also great in winters for so many reasons – easy to wear with winter boots, and keep you warm and comfortable. And, just like jeans, jeggings come in a lot of shades and colors – so, stick to darker denim tones if you are conscious about your legs.
Suitable For – Suit all body types because they take your shape and fit well. Perfect for pregnant women.
[ Read: How To Wear Leggings The Right Way ]
5. Boot Cut
What was initially considered mommy jeans slowly became a hot favorite among women of all age groups. However, the new boot cut jeans are more tapered than the original boot cut styles, keeping in mind the millennial trends. These come with a great fit till the knees and then subtly open out past your calf muscles. You also get these in cropped format, and they flare out a little above your shins.
Suitable For – Suit all body types because they take your body shape and fit well. Perfect for curvy women.
6. Flared Jeans
These jeans initially started getting popular as a nineties fashion statement, and are now back with a bang. While the boot cut jeans open up slowly below the knees, this style flares up – literally. They fall somewhere in between boot cut and bell bottom style trousers.
Suitable For – They look best on tall and curvy women, those who are pear-shaped, and round body types.
Avoid – If you are short and curvy.
7. Low Rise Jeans
Low rise jeans hit us like a tsunami, before you knew what was going on, low rise jeans and short tops were trending, like, everywhere. They look great on women with a well defined waist because they start a little below your belly button. This style blends well with skinny, straight and super skinny design patterns. Distressed and low rise, straight cut and low rise, and boyfriend jeans and low rise are all good choices.
Suitable For – Women who are petite, have an hourglass figure or inverted triangle body type.
Avoid – If you are curvy around the midriff area or have muffin tops because they will create an unflattering bulge and work against your body type.
8. Boyfriend Jeans
People started calling these boyfriend jeans because they look like they were borrowed from him.Quite literally! However, the fit started getting better with time, and now, these are considered very stylish. From runways to airport looks, everyone is sporting these. These give you a great fit near your waist and hip area, and broaden a little bit as they move down. Boyfriend jeans or boyfriend crop jeans are both great choices for curvy women.
Suitable For – Women who are curvy or have a pear or apple-shaped body types.
Avoid – If you're petite or short, as they might make you look shorter.
[ Read: How To Wear Boyfriend Jeans – Outfit Ideas ]
9. Cigarette Jeans
Cigarette jeans are again very similar to your skinny jeans and fall under the same category. However, they are not full length and stop a little above your shins. Just like cigarette style trousers, cigarette cut jeans have gained popularity and are stylish and chic. These are skin hugging and snug, so best to avoid them if you have big thighs.
Suitable For – Women with an hourglass body shape, those who are petite or anyone with slim legs can wear cigarette jeans.
Avoid – If you have a round body type or have big thighs.
Hoping that this article helped and will make your shopping experiences better. On that note, go on a shopping spree and this time, invest in the right kind of denim. Also, don't hesitate to write back to us if you have questions. Happy shopping!
Recommended Articles
The following two tabs change content below.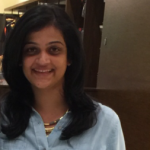 Latest posts by Pratima Ati (see all)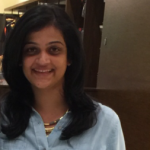 Pratima Ati
After working in Marketing and Business Development for a few years, Pratima Ati jumped ship to pursue two things she loved – fashion and writing. She's now a full-time Fashion & Lifestyle writer and has never looked back ever since. She sleeps early, reads often, and when she can't, she finally gives a closure to all the characters living in her drafts. Sometimes, they pass off as poetry too! That, and her training in Indian classical music and playing (learning) the veena keep her sane, civil, and bearable.