How To Choose A Prom Dress – Everything You Need To Know For Your Big Day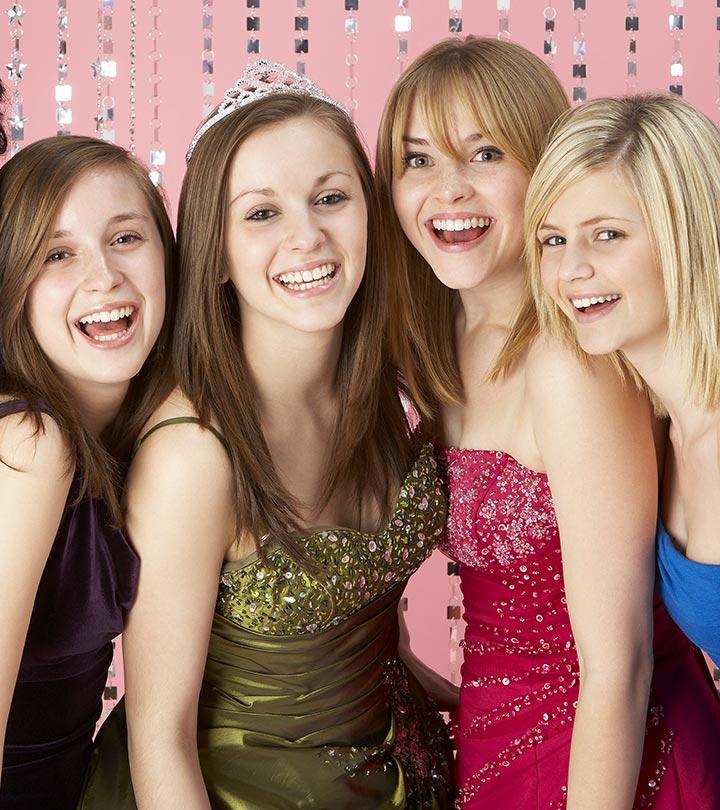 An evening you have been waiting for, before you graduate into the real world, the last and THE BIG NIGHT, of your high school life. And, easily the best day (night) you would have had so far. It's your time to shine, rejoice, make memories, share experiences and a whole lot of stuff that will be under the "FIRSTs" bucket.
The excitement starts way before the actual event and sticks around well after it's over. Asking out, saying yes to a date, planning a party, discussions with friends, surfing the internet for ideas and of course most importantly, THE DRESS! We know how important and yet overwhelming this thing is for us, because "been there, done that." And that's why I'm pitching in, to talk all about it and make life easier for you. Let's start with the basics and go through the process—a step-by-step guide to choosing the right prom dress.
Top Ideas About Prom Dresses 2017
Before you have a look at the types of dresses, let me give you a few lessons in basics that might seem trivial but actually are just the opposite.
This will perhaps be the first time you will wear a gown or a dress that will be special for really long, and thus you need to invest your time. So, the point is to start planning well in advance.
Budget your expense, which might be the most important part of any big shopping affairs. Have cushion space to hover around any unforeseen expenses. More often than not, there will be a plus here or a minus there in the original budget.
Getting it stitched or buying a ready-to-wear one? Either way, there will be a few alterations to be made. So go over the details, again start at least a few weeks in advance. If you procrastinate thinking you have all the time in the world, you are wrong. As the day nears and with so much to look into you will be pressed for time.
If there is a theme in mind from a movie or show you watched as a kid; from one of the magazine covers—draw inspiration. Getting inspired helps because you will need it and it's a good place to start and a reference when you start planning.
You need to understand your body type, which we will be talking about in a bit. But be aware of your body and what suits well. That is like half the battle won.
A known body type and budget will automatically give you a better understanding to narrow down further.
The fabric is the next big piece of the puzzle. Pick a cloth that complements your body type and enhances your overall look.
The color of the dress might seem frivolous, but it makes a lot of difference too. Keep in mind the theme, your body type, fabric, etc. before you zero in on one. One of those negotiable details, nevertheless, be prepared.
Corsage, shoes and accessories are other little yet imperative details that must come together to make it all work.
What Is Your Body Type And How To Choose A Dress That Fits You?
1. Hourglass
A body structure every woman desires. And if you already have, nothing like it. You just have to flaunt it in a way that makes it look even better. Since you have a proportionate body and svelte waistline, go with a dress that accentuates your waist, and also draws a balance between the top and bottom part of your body. Mermaid prom dresses are the best choice when it comes to this body type. It does not have to be body hugging.
What Dress Suits This Body Type
Something like a trumpet or mermaid dress will be a perfect match.
Sleeveless dresses should be your go-to, but it does not stop there.
Sweetheart or V-neckline bodice with a long flowing skirt that trains down will be a great way to amp up your oomph quotient.
2. Triangle Or Pear
Something that most women workout for—hips wider than your bustline. And the same rules apply here as well. No prizes for guessing—go with something that works on the same principle. Go with a form fitting bodice dress that is form fitting at the top, because you can afford to wear it.
What Dress Suits This Body Type
A-line dress either short or long is meant for you.
Something in tulle, net or sheer fabric will give it the definition it needs.
Halter neck, noodle strap or strapless will be perfect for the bodice.
3. Apple-Shaped Bodies
You know this is your body type if your bust or upper area is substantial. That is where your strength lies and should be the focus while shopping for a dress. Also, do not forget the idea is to steer the attention away from your waist because it is not necessarily defined. So, long prom dresses are almost always for you while short dresses are best avoided.
What Dress Suits This Body Type
A-line, ball gown or dresses with empire line cuts will sit well.
Focus on your bust area which means necklines like deep V, illusion sleeves, strapless or even halters will be ideal.
Preferably go with a full-length skirt or at least falling on the knees, so there is no scope for unnecessary attention.
Try and explore dresses that are unique like asymmetrical, either for the skirt or the neckline.
Other details like rhinestones, embellished or embroidered sleeves or bateau will look perfect.
4. Inverted Triangle
If the name is not self-explanatory enough, here's what makes for this body type. Your upper body is relatively broader, and hips are narrow. The waistline is not necessarily defined, unlike other body types. The best part about this body type is that you can create an illusion of a defined waist by choosing the right dresses. Shoo away the focus from the shoulders, because it's much broader than the rest of the body.
What Dress Suits This Body Type
A-line, princess dresses or ball gowns are an ideal match for this body type.
Since your bottom part is much slender than your upper body, you can go with short prom dresses that come with slits as well.
Try and avoid dresses that are too short because there is no scope to divert attention from the shoulders.
Create a balance, and that automatically defines your waist.
Peplum cuts or ruffled skirts will be a great add-on as well.
5. Rectangle
A body type that is proportionate from the top to the bottom, without too much of a definition falls under this bucket. So if you're anything like this, remember that you need to choose dresses that make-believe whatever you wish to highlight. Your options are limitless since you can go with almost anything. Just pay attention to a few details.
What Dress Suits This Body Type
Asymmetrical cuts or necklines are a perfect go-to for you.
Deep V necklines that cinch the waist and train into a subtle twirl are also stylish.
A tight bodice with strapless and an A-line skirt with ruffles is another great option.
The key is to add volume to the bottom part of your dress and definition to the upper body, so ball gowns or princess cuts will work just as good too.
Assuming that you got your basics right and have a fair understanding of your body type, let's get to other details now.
Prom Essentials
1. Shoes
A crucial part of a woman's outfit that completes the look is her shoes. So when it is your prom night, it is inevitable that you wear the very best. This means you have to plan well ahead. When I say the plan, I mean you start with a budget and then get into other details like color and type. Matching your shoes with your dress will almost never fail you. However, if your dress is a shade of pastels or light, silver stilettos are a fool-proof choice. Peep toes, wedges or pumps in nude or gold can go with most dresses. If you're already tall and do not prefer too much of a high heel, wear peep toes with an elevation just to add zing.
2. Hair
Hair is your crowning glory, and as a girl, you will hear this very often. So, once your dress is decided, start planning your hairstyle without waiting until the eleventh hour. Beach waves will take away the focus from the broad shoulder. So if your dress is strapless or illusion sleeves, your tresses will be a great addition. For dresses that have defining neckline, put your hair up in a chignon updo and accessorize it with embellished or stone accessories. But any and all of this comes with planning, practice and preparation. Check out a few YouTube videos and practice a few times before you do a dry run of the look.
Here are some cool DIY hairstyles you could try. Or, check out the video below for top 3 ideas that are fool proof.
3. Accessories
Accessories need to be accounted for, both in terms of budget and styling. If your dress is in a fast or loud color, skip a neck piece or go with fine jewelry without making it look over the top. Tiaras, hair accessories, bracelets, clutches, etc are little things that can make it all pop out for you. But, we need to talk about an accessory which is more like a tradition that is trickling down for years now.
Corsage it is! What started as a small bunch of flowers gifted by a date to a girl that she pinned to her dress is now an accessory. Designs of the dresses have evolved so much that there is no scope for this to be added and thus it is worn on the wrist now. Just make sure your date coordinates the color of the flowers to complement your dress.
Remember to smile, click a lot of pictures, break the ice, make memories and a lot of friends. Some things stay with you in more ways than you realize. So make sure it's meant and made for you, however unique, different or similar it is. What was the best part about your prom night or choosing the dress? Share with us your stories, experiences or hacks, and we'd be delighted to hear from you!
Recommended Articles
The following two tabs change content below.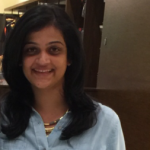 Latest posts by Pratima Ati (see all)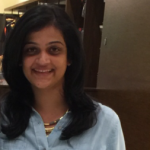 Pratima Ati
After working in Marketing and Business Development for a few years, Pratima Ati jumped ship to pursue two things she loved – fashion and writing. She's now a full-time Fashion & Lifestyle writer and has never looked back ever since. She sleeps early, reads often, and when she can't, she finally gives a closure to all the characters living in her drafts. Sometimes, they pass off as poetry too! That, and her training in Indian classical music and playing (learning) the veena keep her sane, civil, and bearable.